Global Tax Network
---
Leveraging Proven Templates to Create a Buyer-Driven Website
Background
Global Tax Network provides clients with direct access to seasoned mobility tax professionals who provide top-tier corporate global mobility tax preparation and consulting services. As a SmartBug Media® client, Global Tax Network had already experienced the power of inbound marketing. So when the business needed to update its online presence, it turned to SmartBug® to help reimagine its website. Using proven templates and a focus on competing with other corporate tax service providers, SmartBug was able to deliver a dynamic, customer-driven website.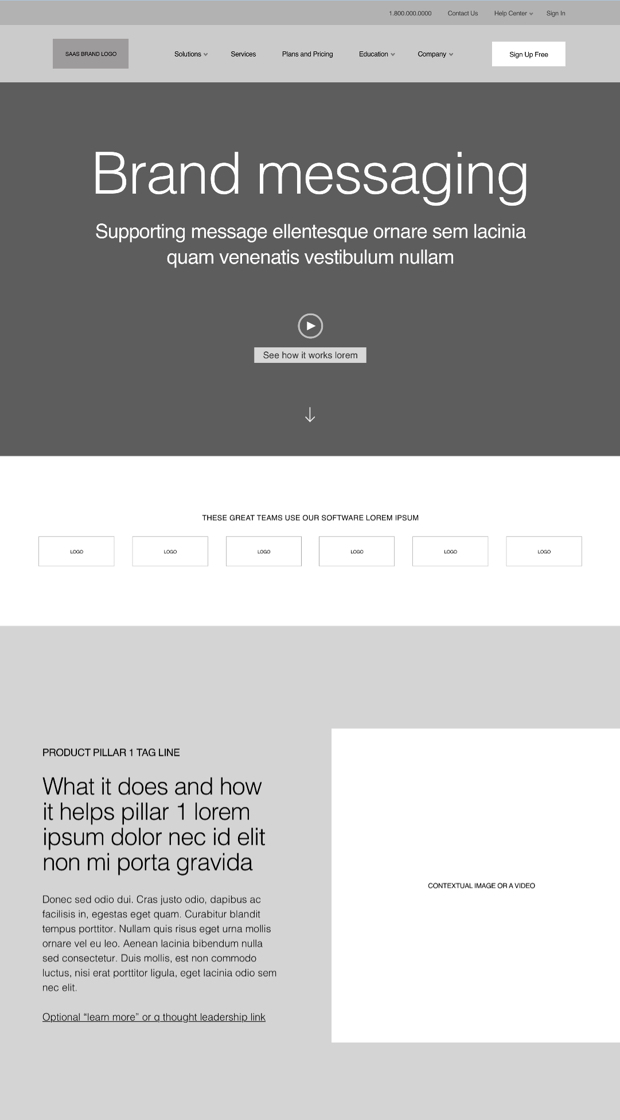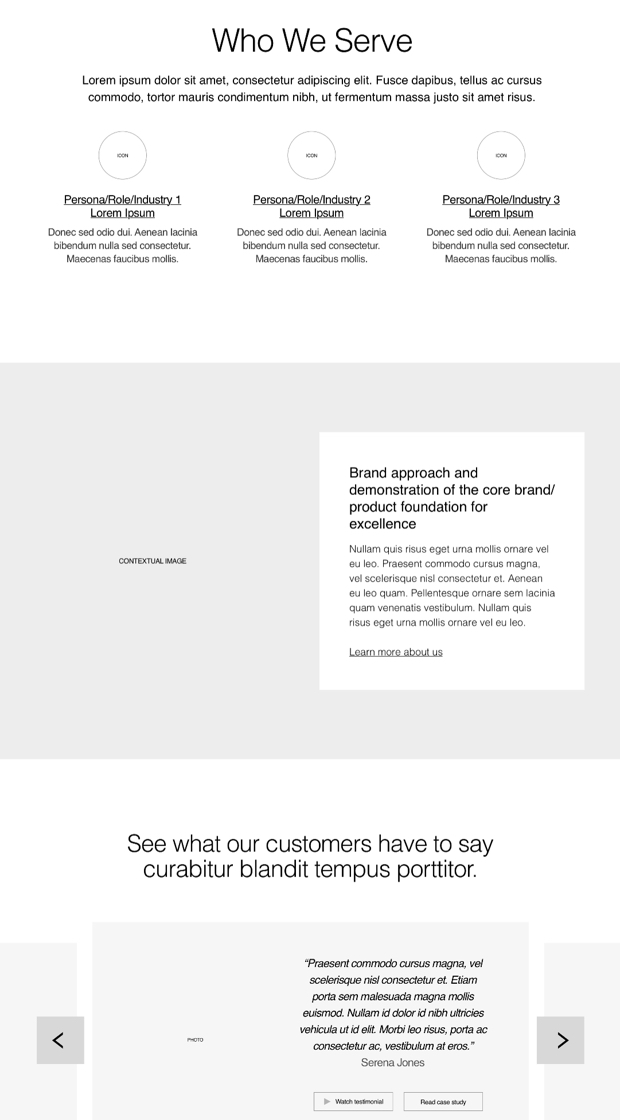 Leveraging Proven Templates
Using templates engineered for results, we were able to build a website driven by persona-based messaging to help visitors move seamlessly through the Buyer's Journey.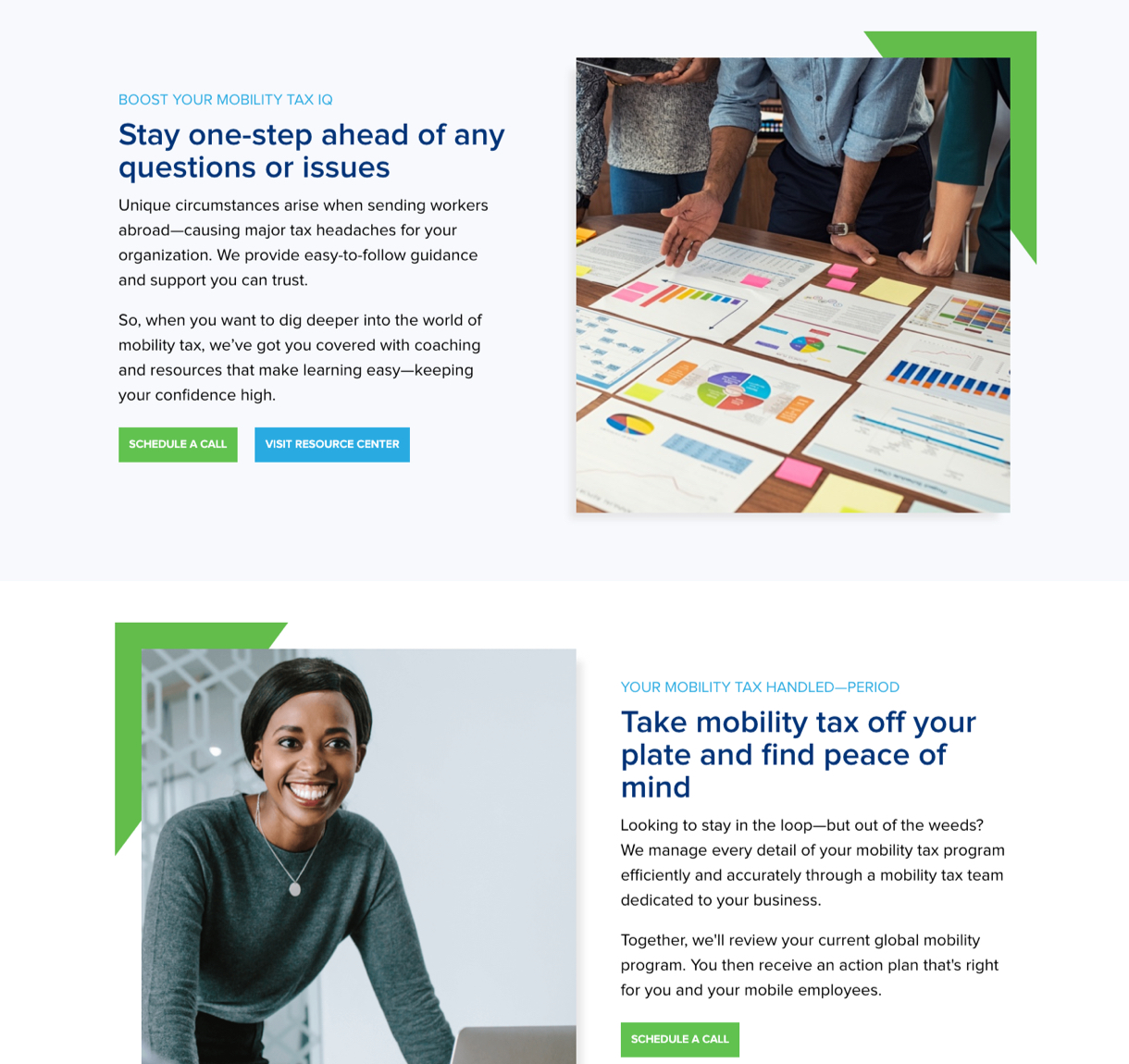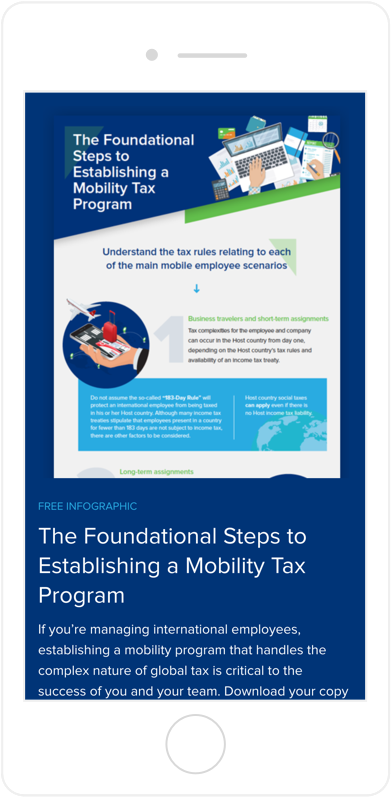 Teasing to the Logo
Global Tax Network is an independent firm associated with Moore Global Network Ltd., and to emphasize the partnership, we wove triangular elements of the Moore logo throughout the site.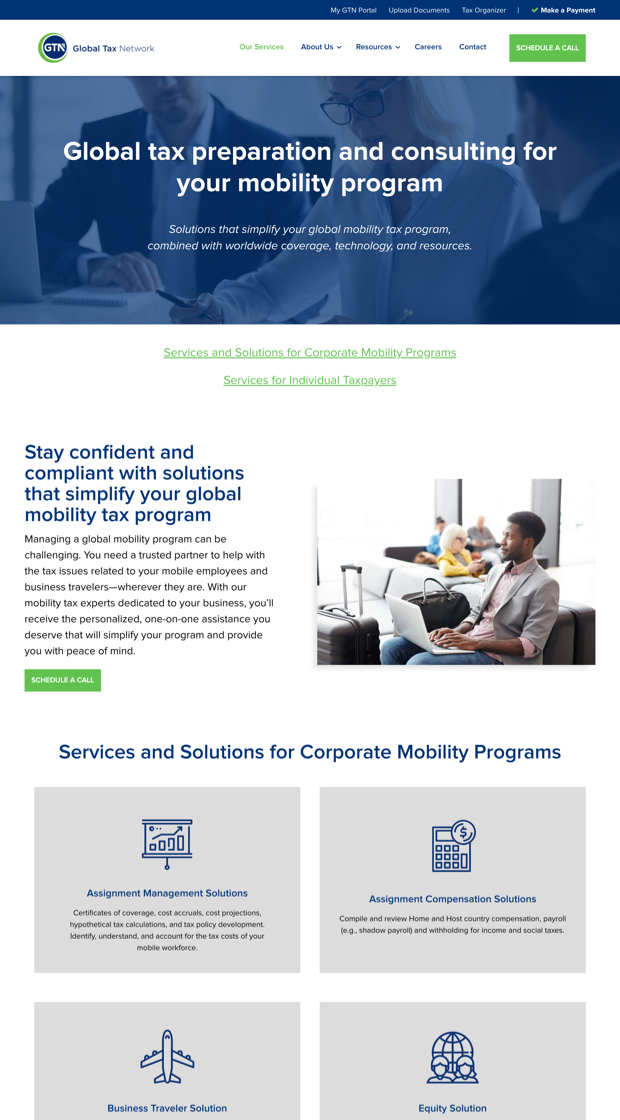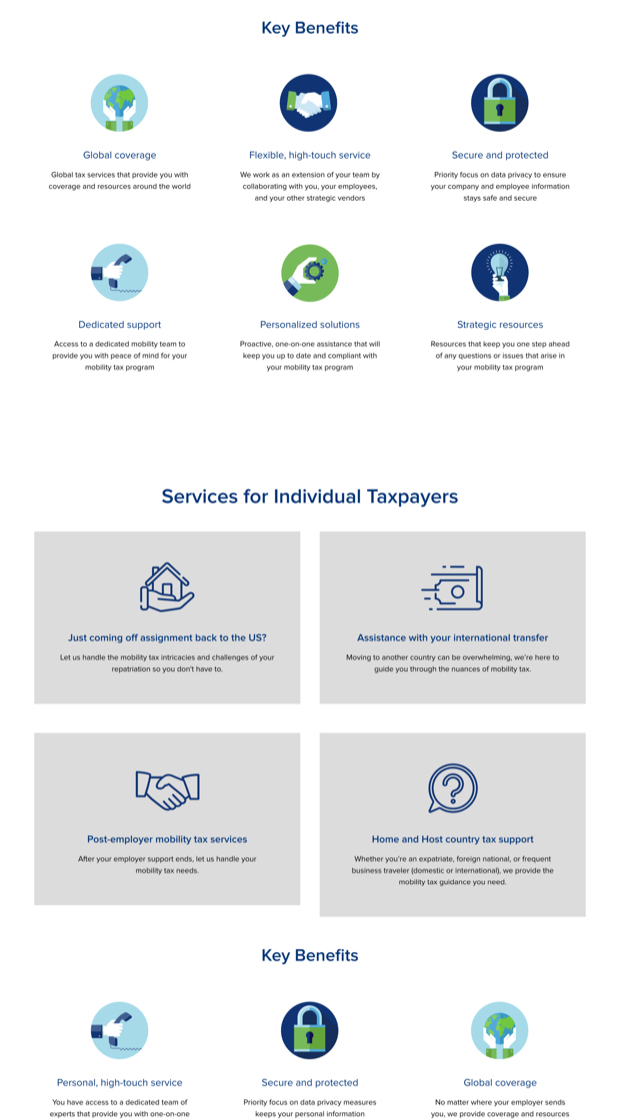 Engineering the Experience
It was important to provide the right information to the right buyer personas, so we highlighted the value proposition and used text-based calls to action to drive site visitors to the most relevant services.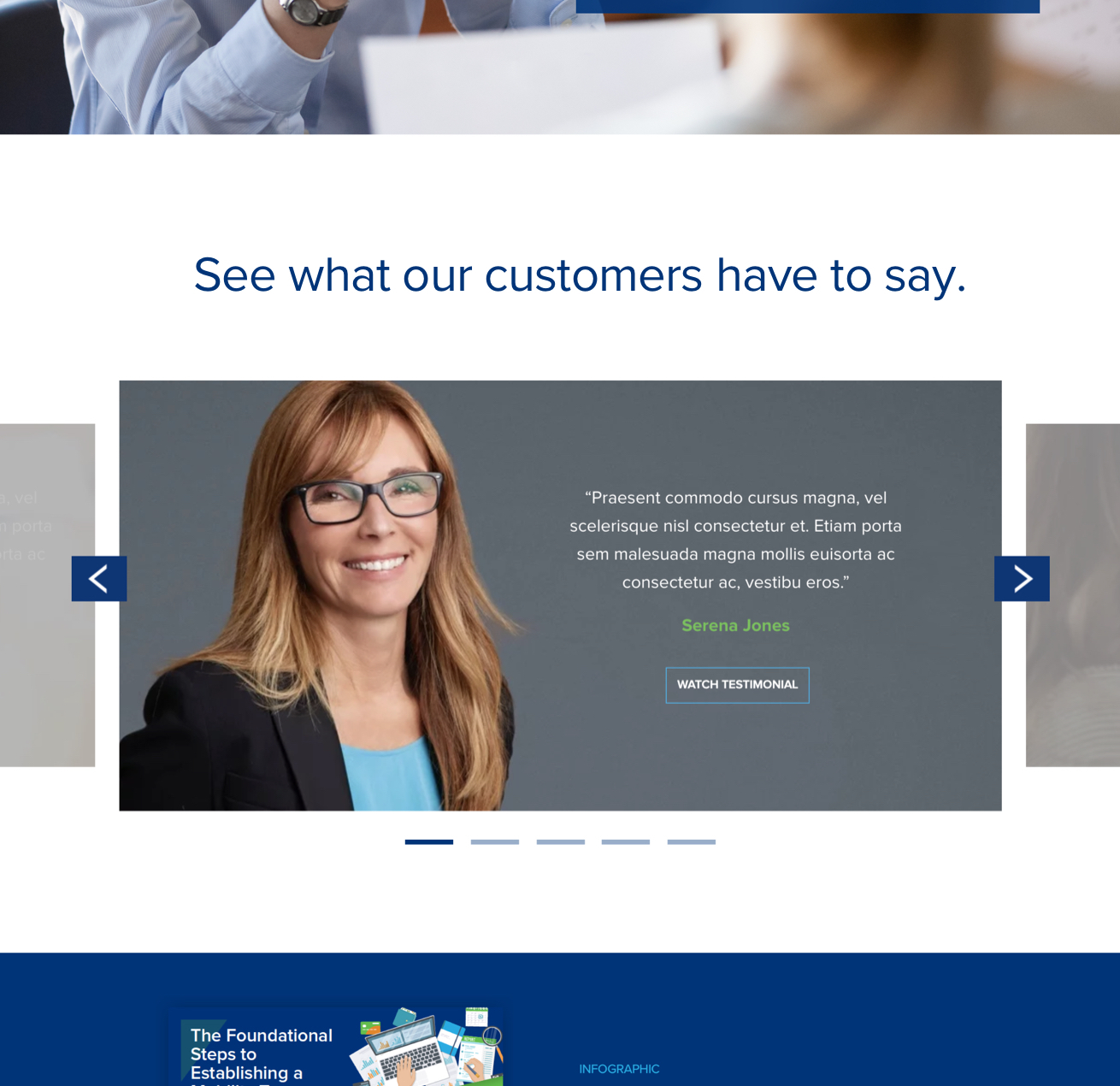 Planning for the Future
Global Tax Network wanted to emphasize social proof through testimonials, so SmartBug built a module that could be hidden until testimonial videos are ready.

Delivering Results
Since the site launch in November 2019, the average monthly organic visits have doubled and the contact conversion rate shows positive movement.