Gingr
---
Helping a SaaS Company in the Pet-Care Industry Outshine the Competition
Background
Gingr offers software solutions that make it easier for dog boarding, dog daycare, and pet grooming service providers to operate and grow their businesses. With pet, client, and employee management, as well as marketing and point-of-sale (POS) features, Gingr is a one-stop shop for pet-loving businesses. The company came to SmartBug Media® for a website that not only celebrated its fun, vibrant brand voice, but that also would help Gingr outshine and outperform the competition.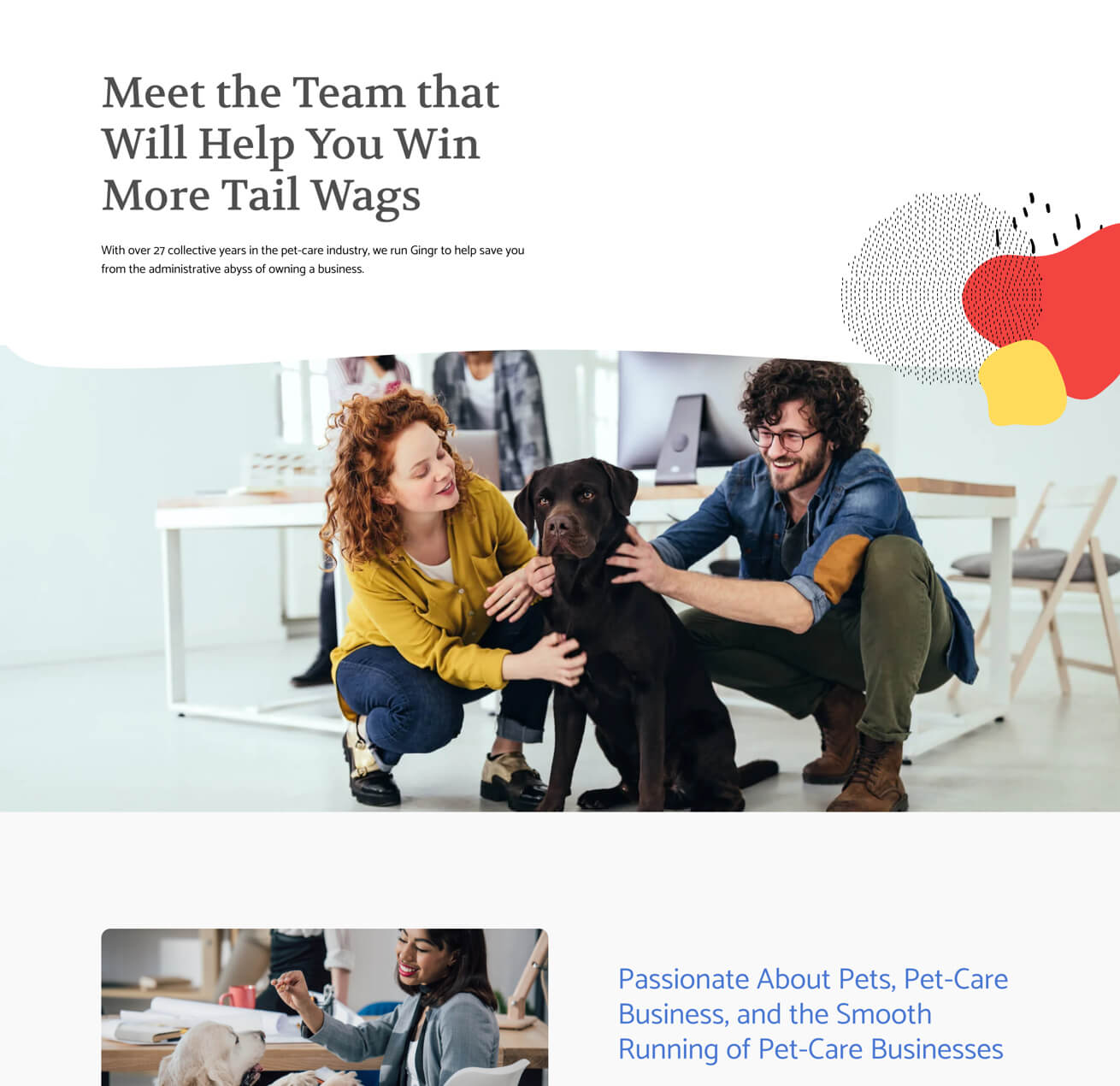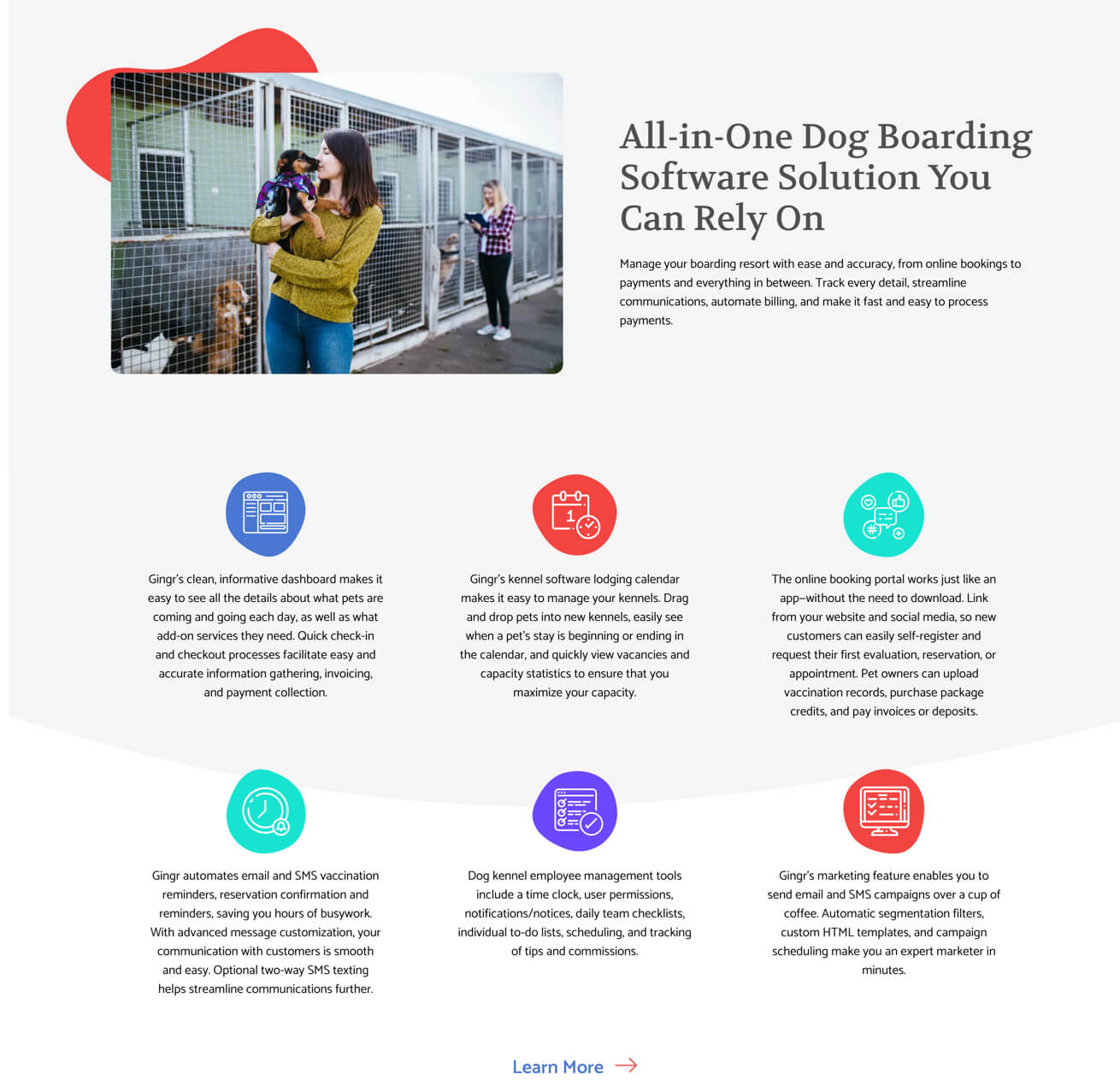 Taking Templates to the Next Level
Leveraging templates developed by our in-house user experience (UX) experts, we created a beautifully designed, buyer persona-driven website for Gingr.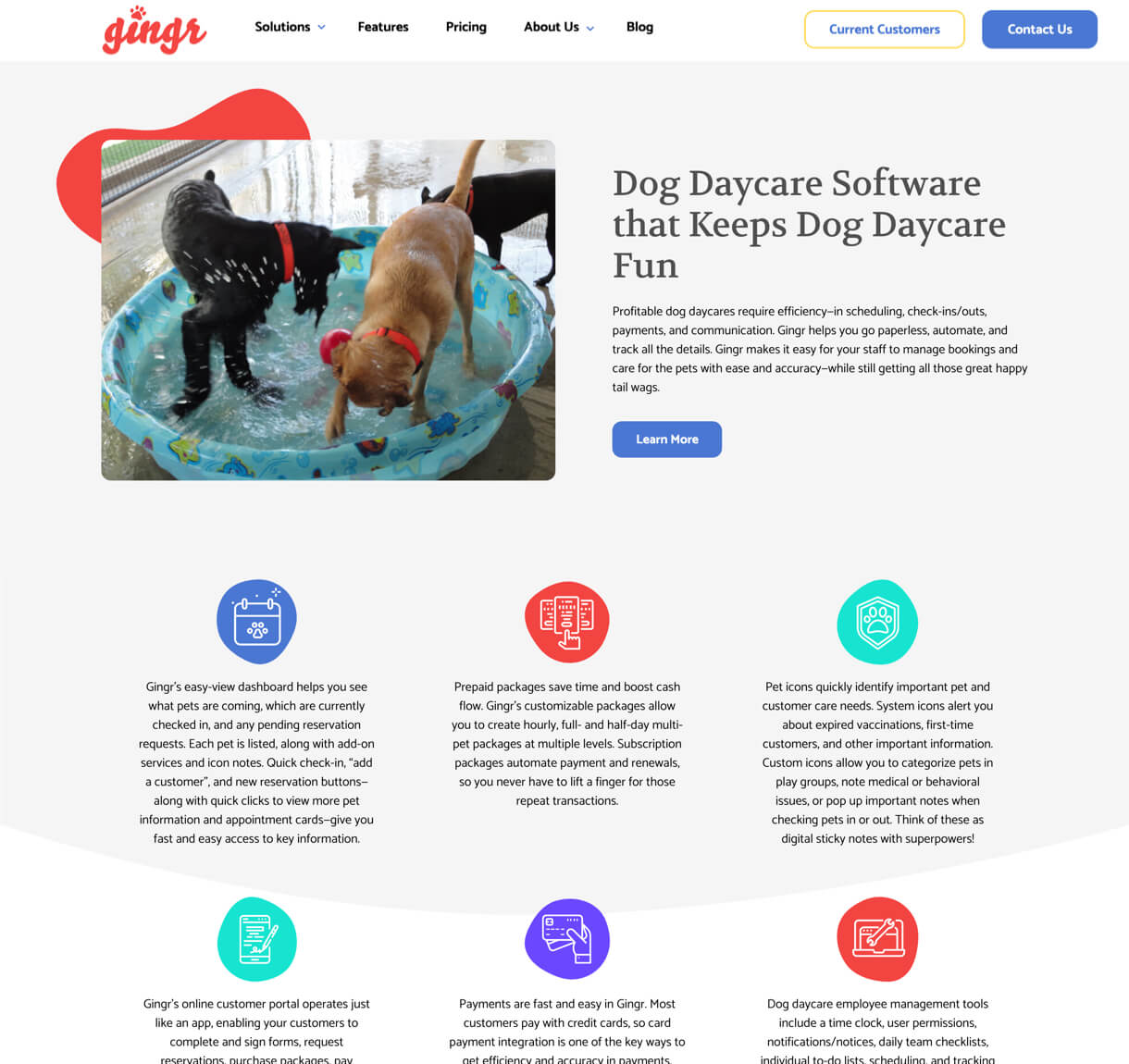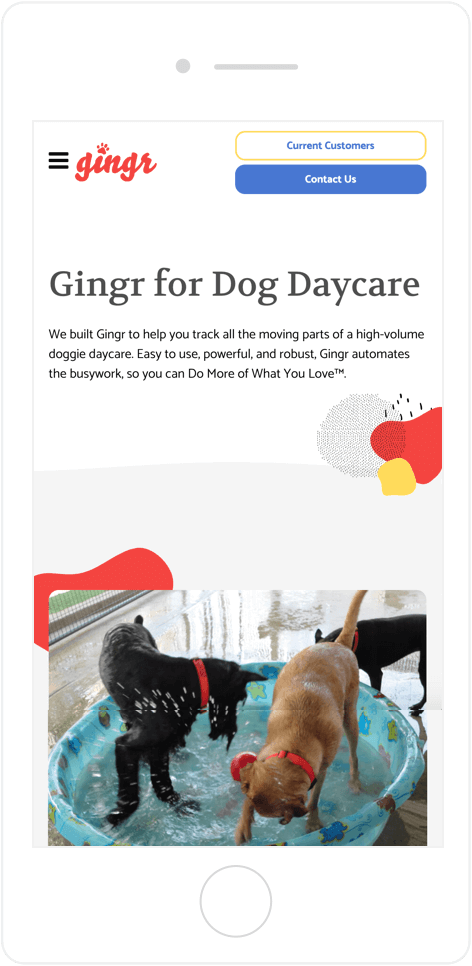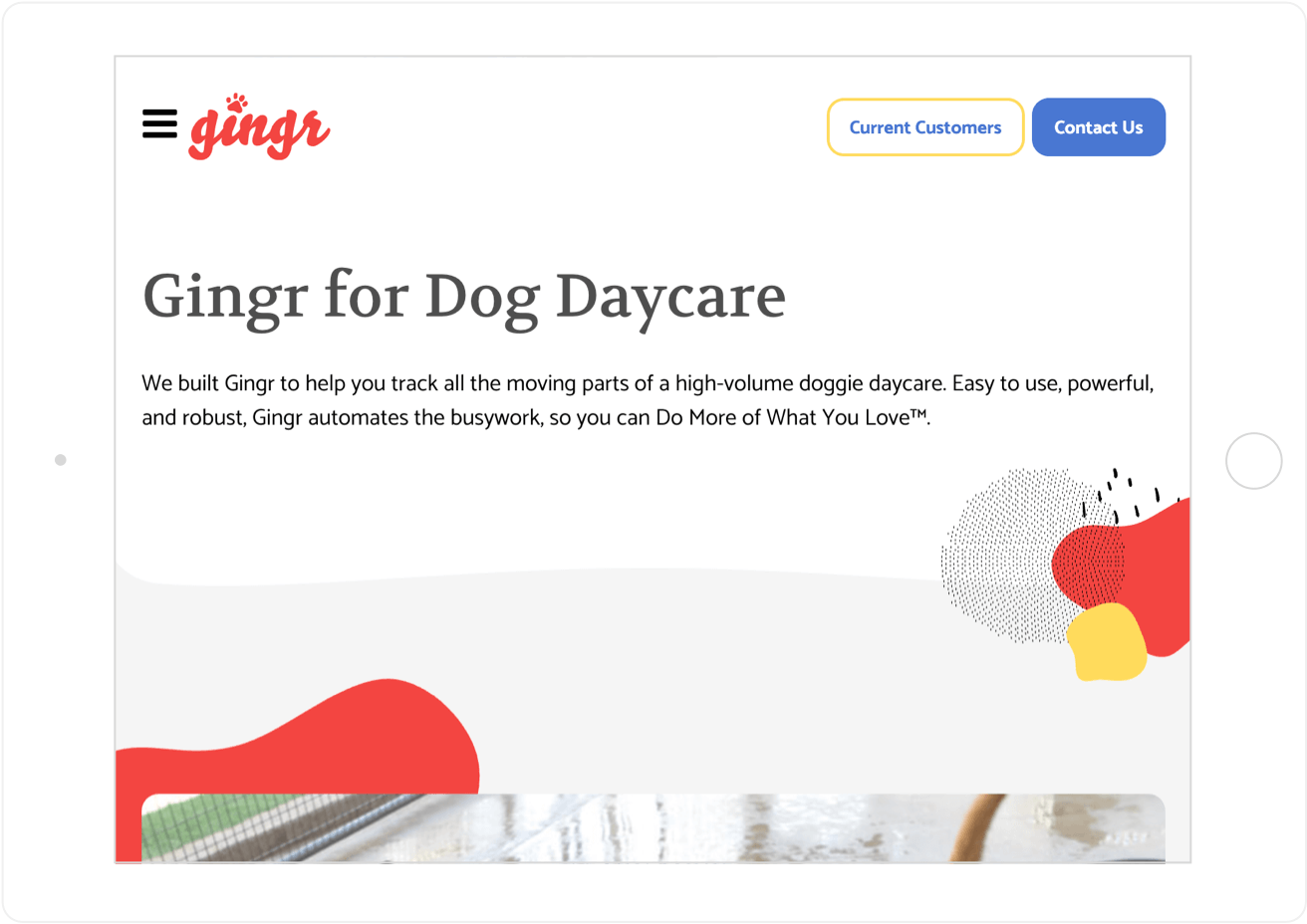 Building a Responsive Mobile Site
Our development team created a fully responsive mobile site that respected the graphical elements while maintaining full functionality and a positive UX.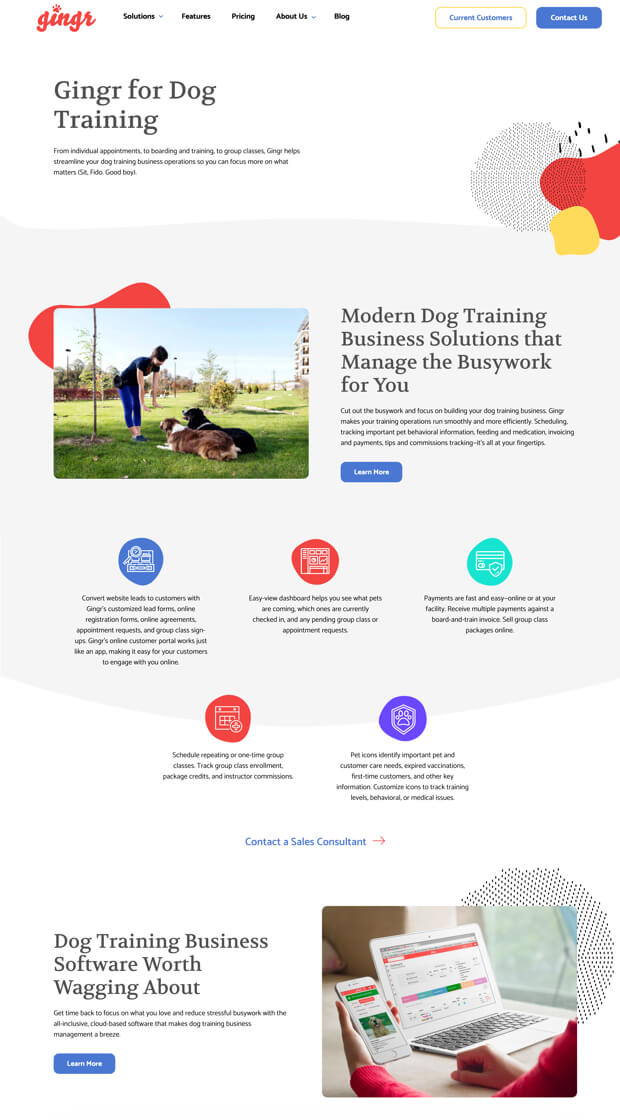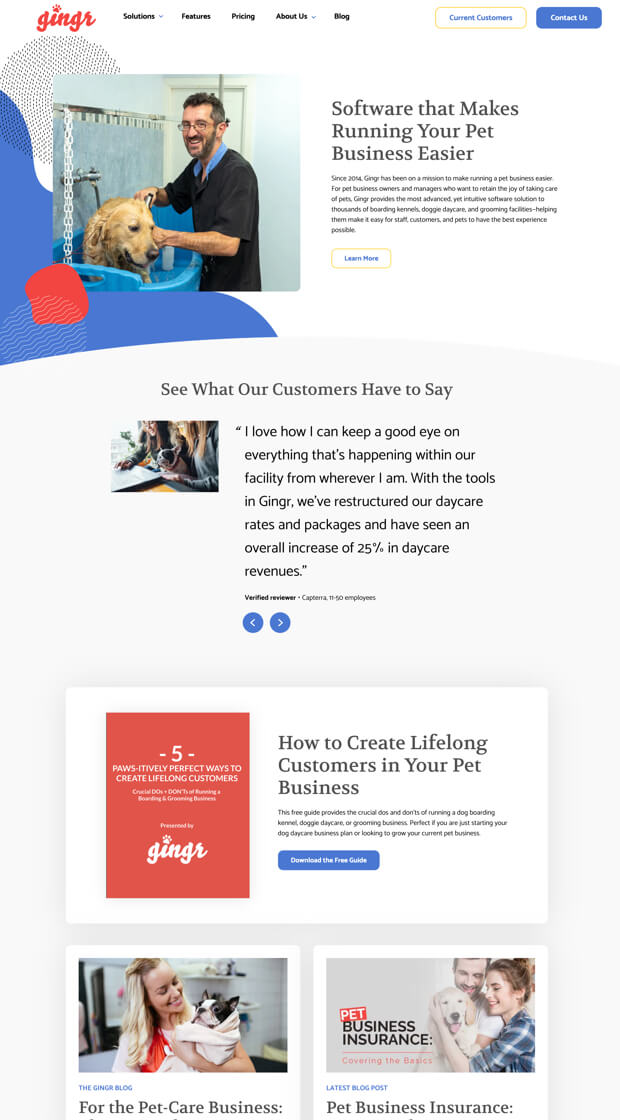 Balancing Brand Voice in Design
In order to convey Gingr's unique SaaS solution and modern, yet professional, voice, we balanced organic shapes with realistic imagery in the site design.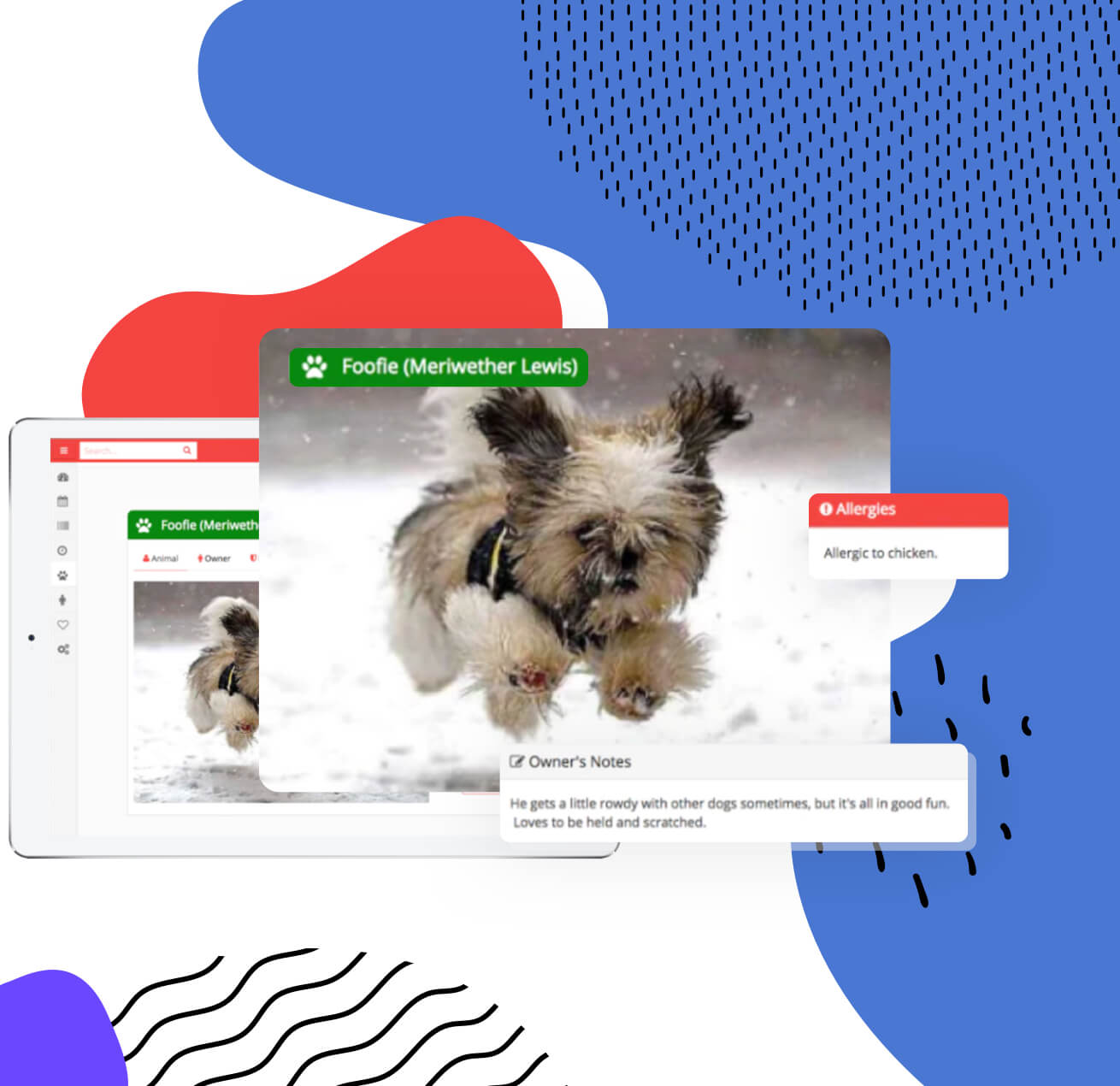 Creating Depth with Organic Shapes
We integrated shapes that played off of Gingr's logo, as well as organic shapes reminiscent of animal hair, throughout the site design in order to add texture and depth without creating clutter.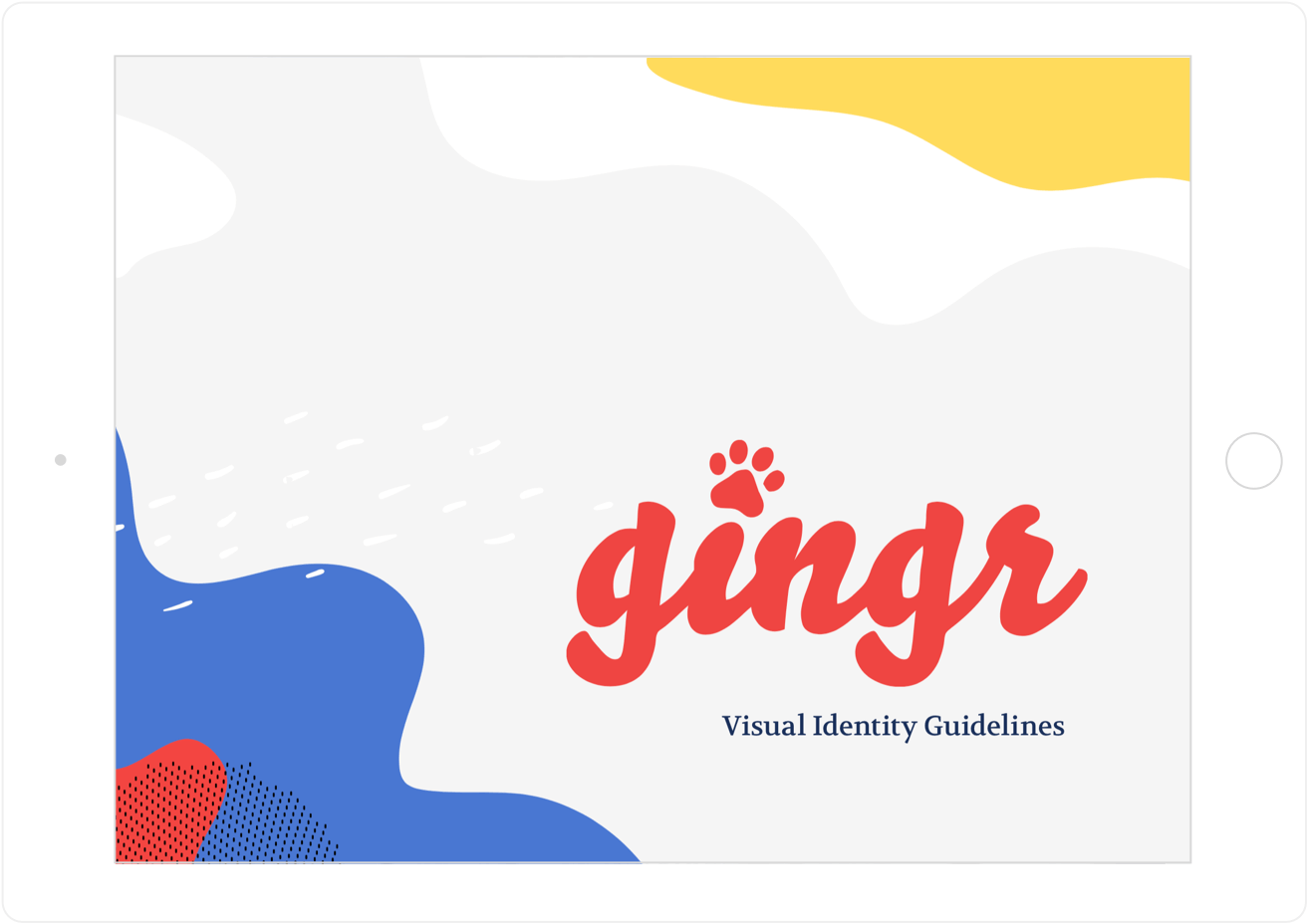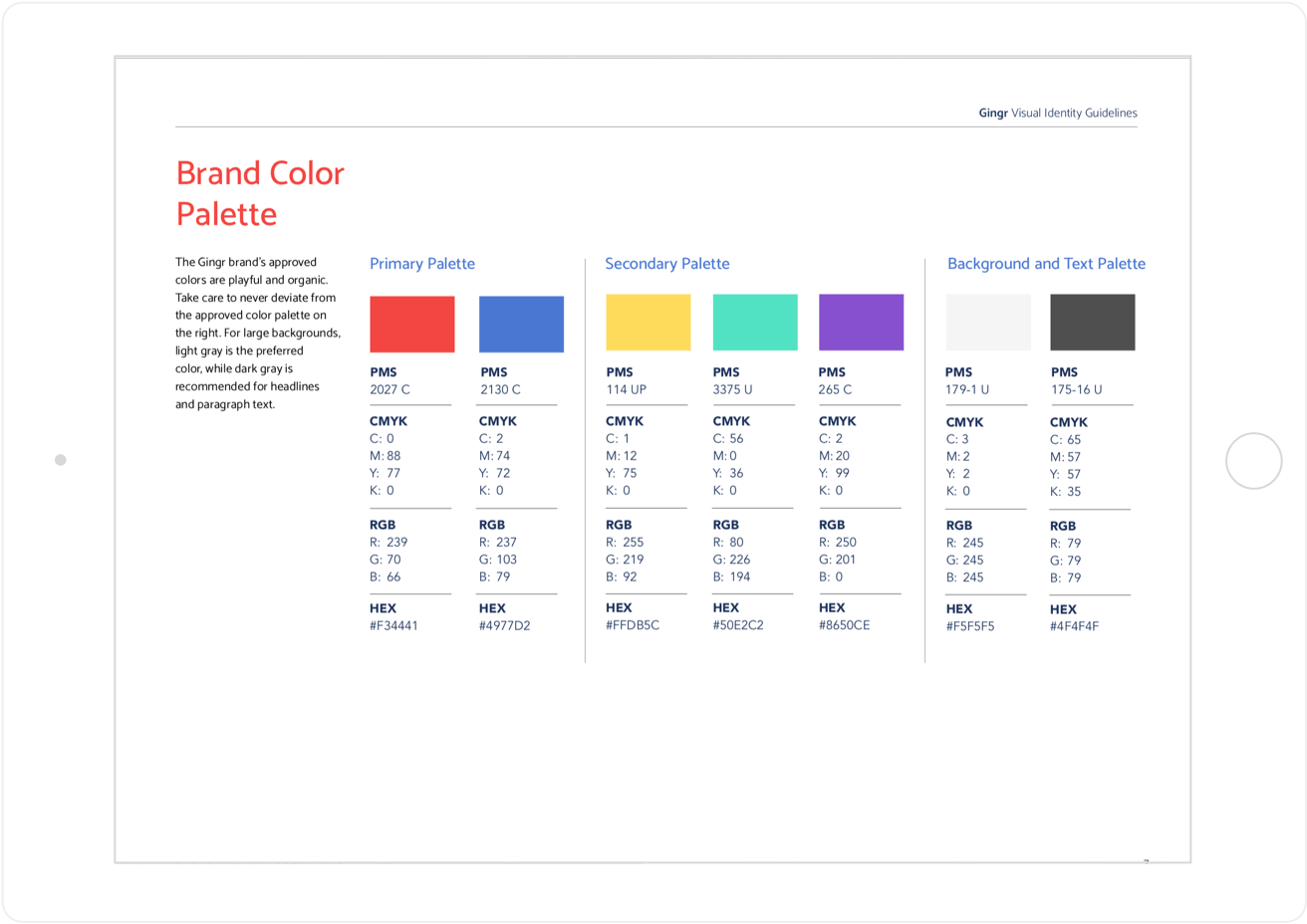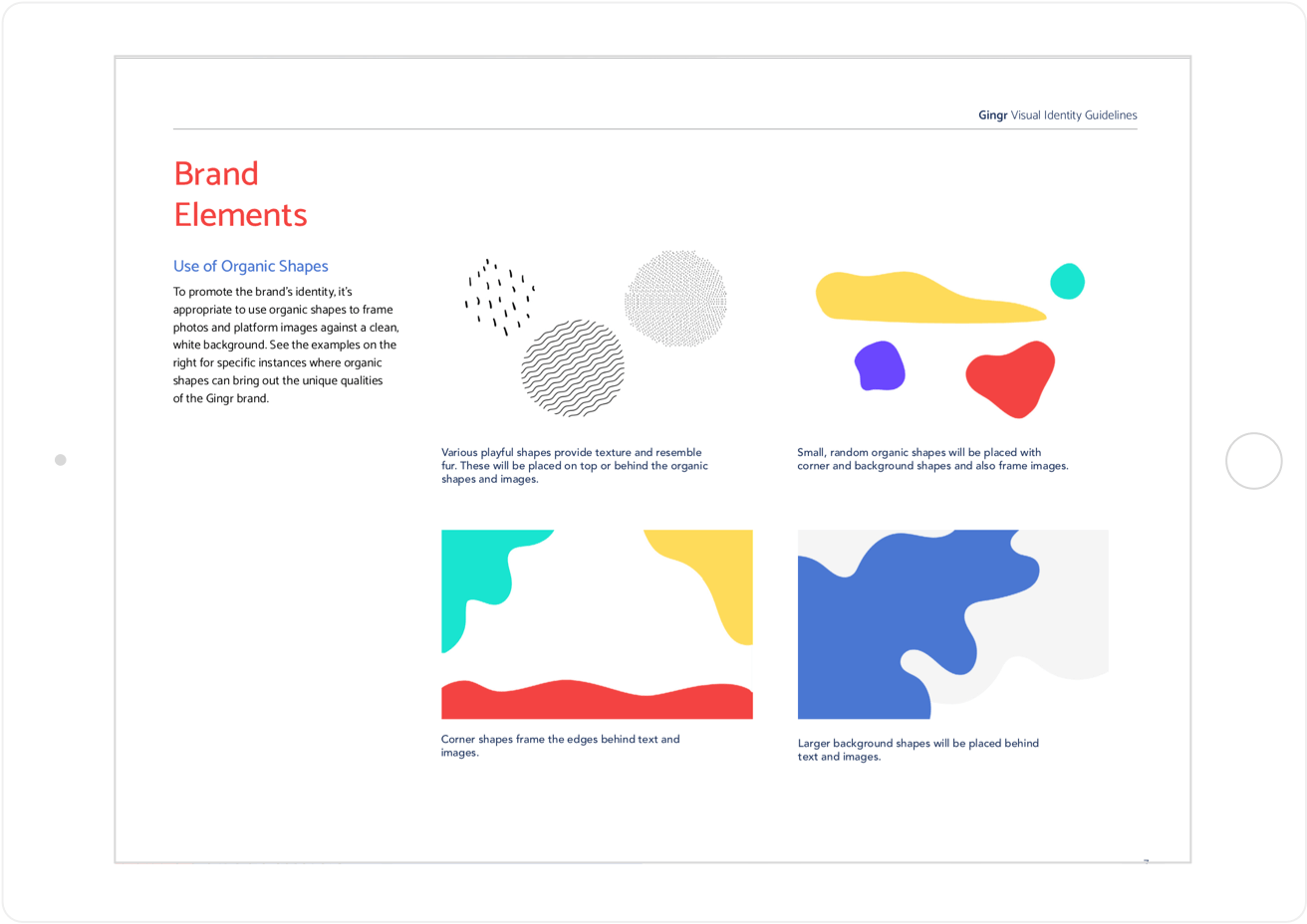 Delivering a Visual Brand Guide
With a mood board and completed website design in tow, we presented Gingr with a fully loaded visual brand guide to ensure consistency as the company grows.