Regent Education
---
Bringing Clarity to a Complex Financial Aid Management Brand
Background
Regent Education automates and customizes the financial aid lifecycle so institutions can get back to what matters the most: students. Regent enables institutions to spend more time on counseling and supporting students through the entire financial aid process while reducing the amount of manual effort required as well as reducing errors.

When Regent Education came to SmartBug Media®, it was in need of an improved website that provided simpler navigation, appealed to institutions, and put the company in a better position to grow and nurture its audience. Now with a refreshed, easy-to-navigate website, Regent Education is better equipped to show its value and encourage institutions to seek change.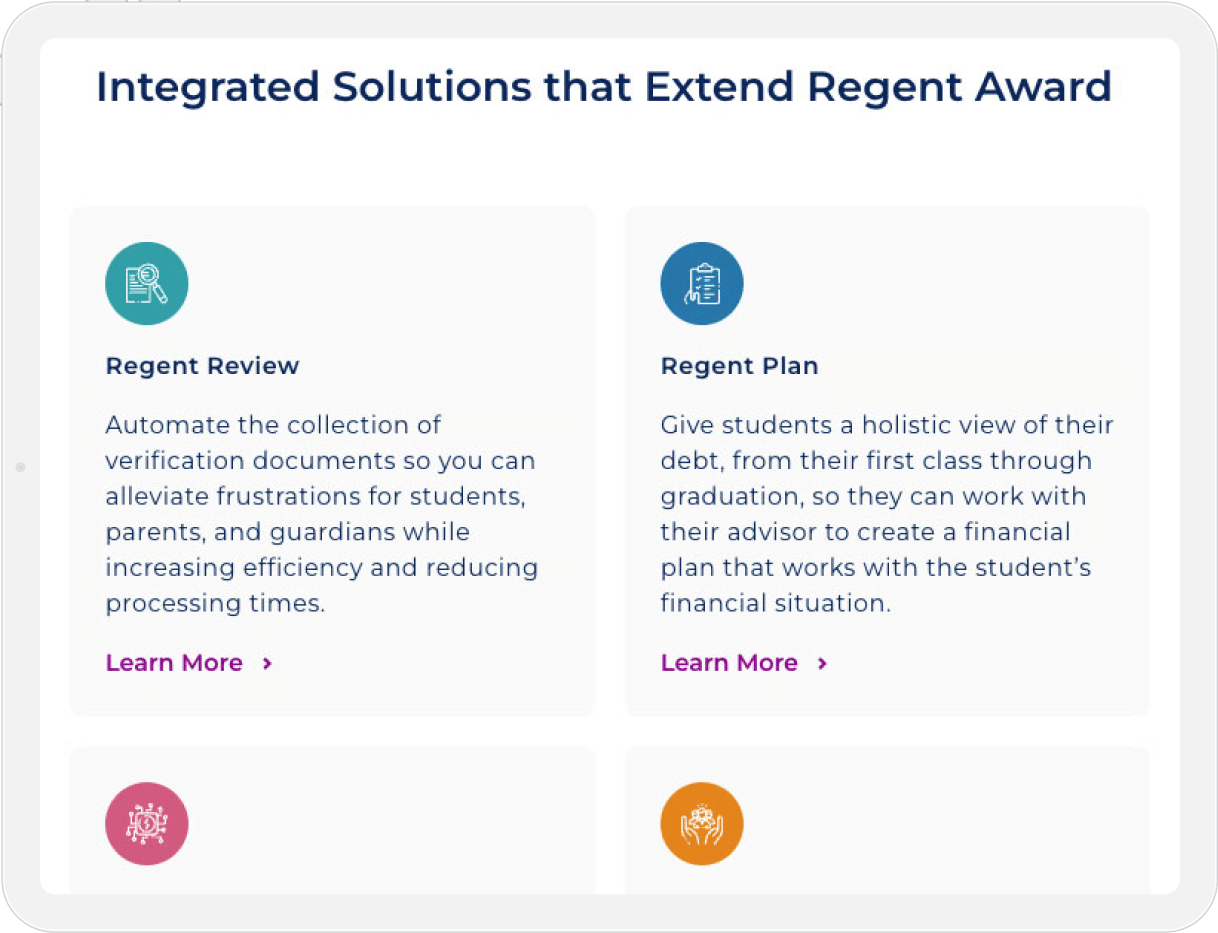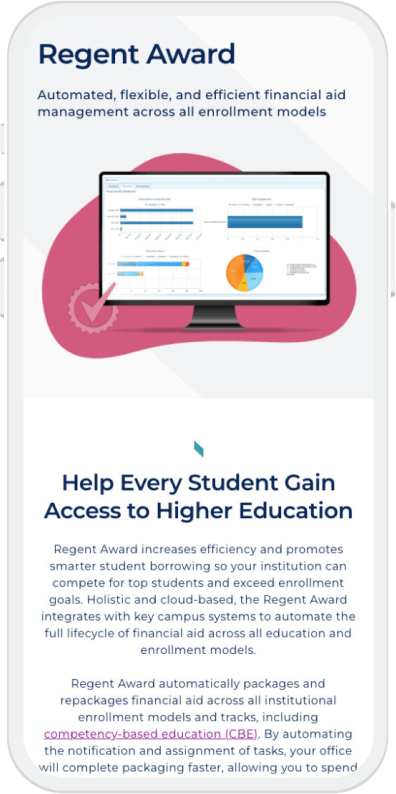 Organized Solutions
Categorized, easy-to-understand solutions pages show how Regent Education is equipped to address institutions' pain points.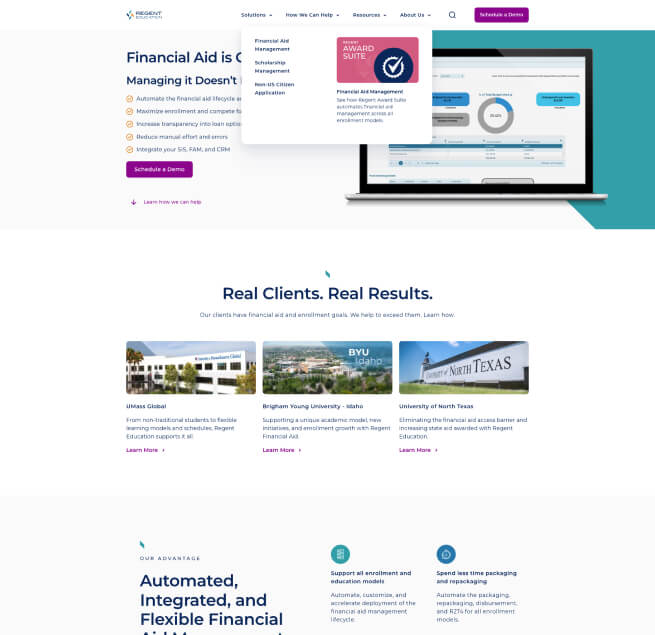 Minimalist Menu
Less is more. The minimalist menu quickly describes each solution without requiring visitors to hunt for information, delivering plenty of value.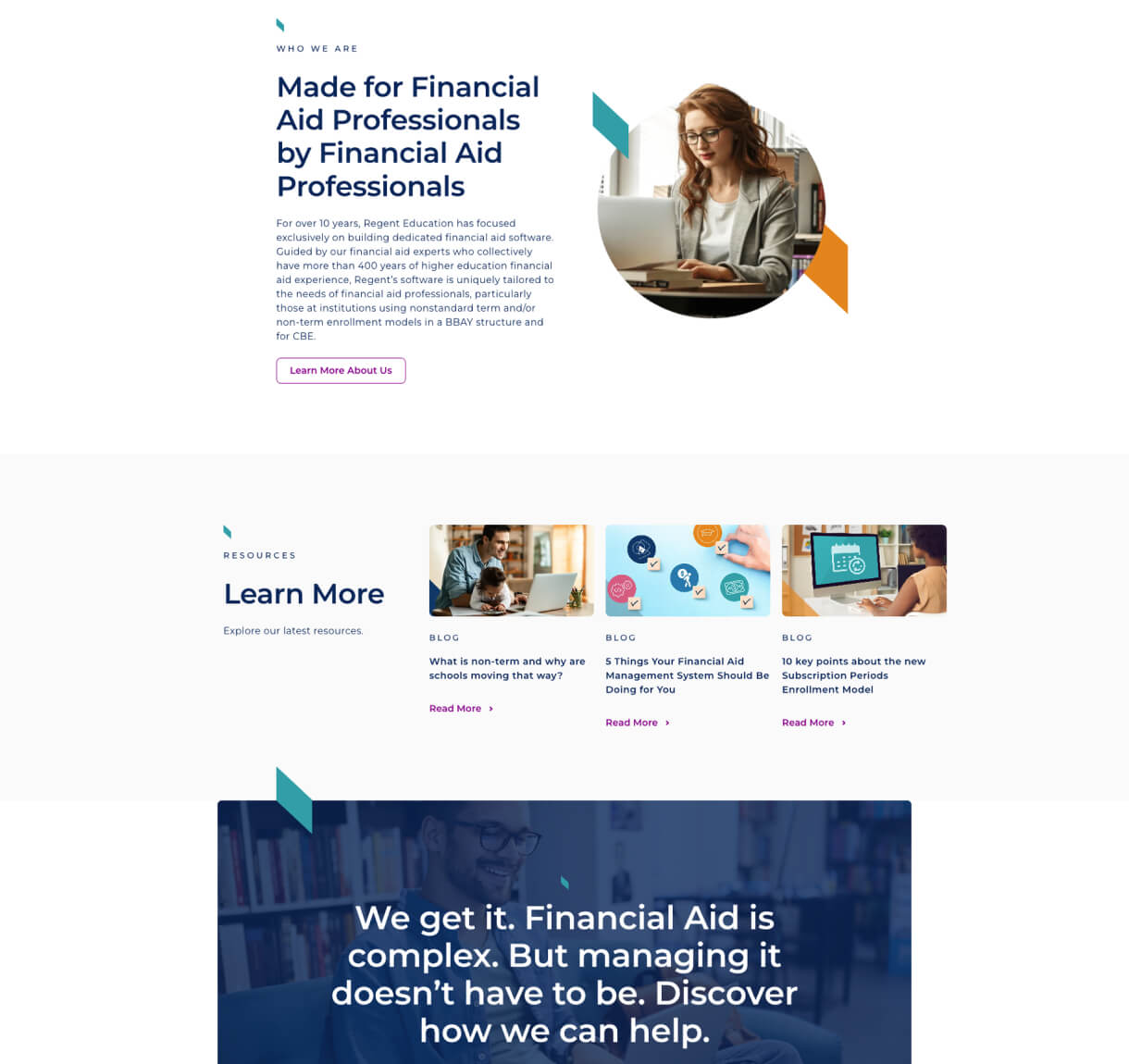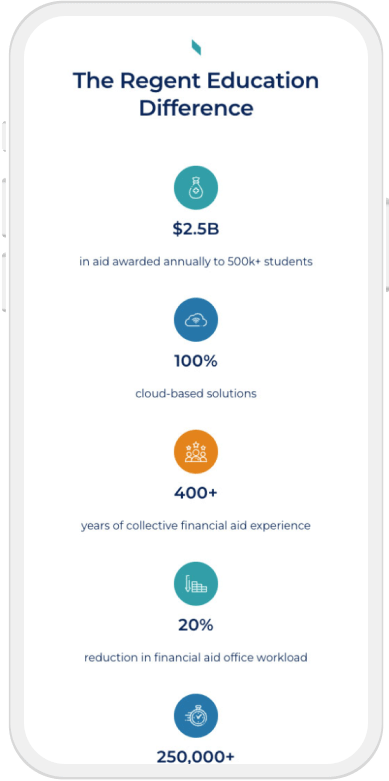 Improved Functionality
A straightforward, clean interface makes it easy to find information and understand the solutions offered.