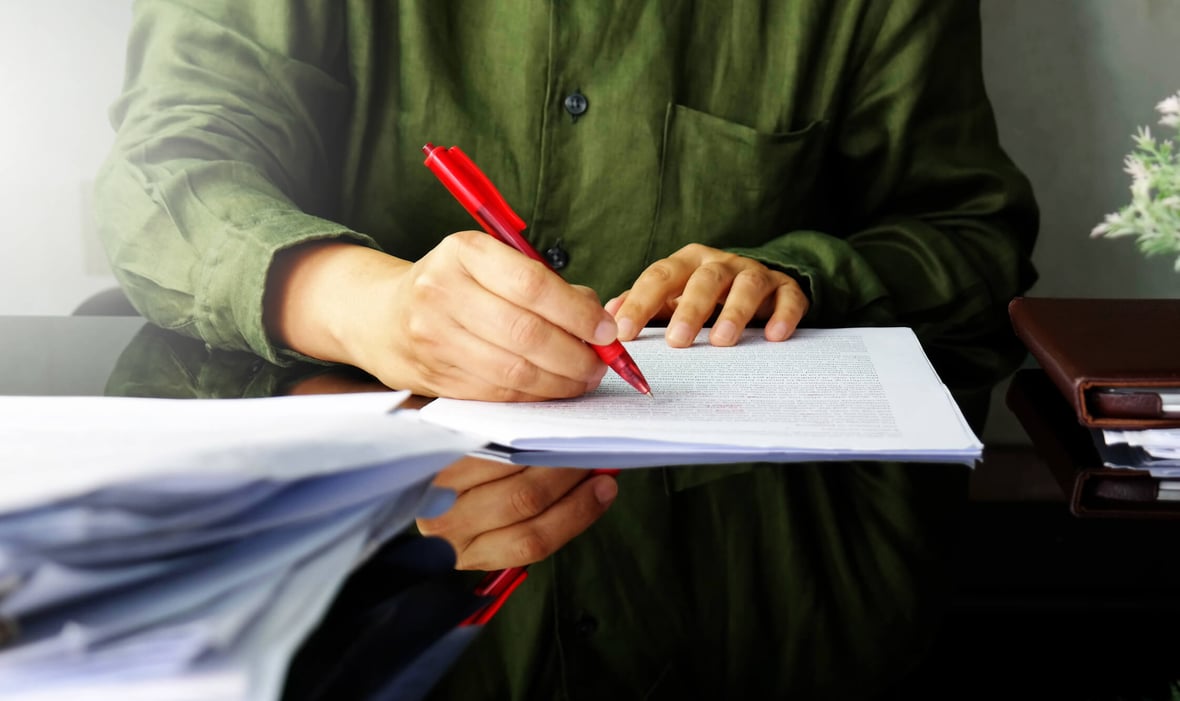 By Paul Schmidt
Content reoptimization is one of the most impactful efforts for SEO and marketing teams. Most organizations that have been developing content for the last decade are sitting on a wealth (or at least a high volume) of out-of-date blog posts or buried website pages.
Content reoptimization allows you to breathe new life in your content, which will help improve your ability to drive organic traffic and conversions. Here are five aspects to consider when deciding which pages to reoptimize.


1. Organic Rankings
Page one is where you need to be to get found in search. Content reoptimization is a powerful tactic to use to push your content ranking from Google pages 2-3 to page one.
Using your SEO tool of choice, export all of your non-branded keywords and corresponding URLs. Throw this data into a pivot table to see which pages most commonly rank on Google results pages 2-3 and have almost zero presence on the first page. Prioritize this list of URLs when putting together your content reoptimization strategy. Use this list of tips to help improve your copy and better align search intent with your existing content.
After you've worked through your list of pages ranking on pages 2-3 of Google's search results, then look at your posts on page 4-10 to see if there is enough value in the existing posts to warrant a refresh or rewrite (on the same URL).
2. Traffic Potential
You only have time to reoptimize so many posts each month, so focus on the pages where there is the greatest potential for driving qualified traffic and leads. When exporting your keyword research data, you'll find tens to thousands of long-tail keywords with low-traffic-volume potential.
One mistake marketers often make is always going after the keywords that have the highest average monthly search volume. This will work well if you have a high domain authority and existing topical ownership in SEO already. However, for most start-up or scale-up brands, they should be focusing on the pockets of transactionally intent keywords with low to medium competition and likely a lower traffic potential. It's better to bring in a smaller volume of highly qualified visitors versus a high volume of traffic outside of your target market.


3. Keyword/Topic Difficulty
Not all of your URLs rankings on pages 2-3 of Google are going to spring up to the first page through optimization or simple content additions. Some of your pages are going to rank for competitive keywords. Content reoptimization on these pages is somewhat of a gamble, because without driving more inbound links or greatly improving the topical authority of that page, you may not be able to push these pages to the first page of Google.
From a content creation perspective, I use tools like Frase or SEMrush, which identify the topical areas and/or questions that are most commonly covered on the first few pages of Google.


4. Educational vs. Transactional Pages
Most of your website pages likely fall into one of these categories: educational or transactional. How would you categorize your keyword rankings that are sitting on pages 2-3 of Google?
Content reoptimization efforts should align with your goals. Just because you have keywords sitting within "striking" distance of the first page of Google, doesn't mean that's going to be most impactful from a business perspective.
If you are aiming to drive lower-funnel organic traffic, focus your efforts on optimizing your product/solutions pages that are on the cusp on ranking on the first page of Google. On the other hand, if your goal as a marketer is to drive more top-of-funnel leads, then your reoptimization time will be better spent improving blog posts, pillar pages, and informational pages.


5. Conversion Potential
Now it's time to marry your conversion rate data to your keyword ranking data. What is the average conversion rate on the pages that are ranking on pages 2-3 of Google?
This is the area that demand-generation focused marketers should be spending the most time on. If you can boost just a few pages to the first page of Google, you have the ability to grow your pipeline with basic content reoptimization and expansion.
Content reoptimization is a powerful tactic that marketers should allocate a portion of their budget and time to throughout the year. Refreshing old blog articles, landing pages, and webpages is one of the quickest ways to drive pipeline and revenue for your organization.

About the author
Paul Schmidt is a director of client services at SmartBug Media. He works with clients on SEO, analytics, lead generation, sales enablement, customer success and inbound marketing strategy. He previously worked at HubSpot, helping develop inbound strategies for over 200 clients. His past clients include: Travelers Insurance, Unilever, and the SABIAN Cymbal Company. Paul studied percussion in Las Vegas and got his MBA in marketing in Boston Read more articles by Paul Schmidt.
Subscribe to get our new blogs delivered right to your inbox
Other insights you might like