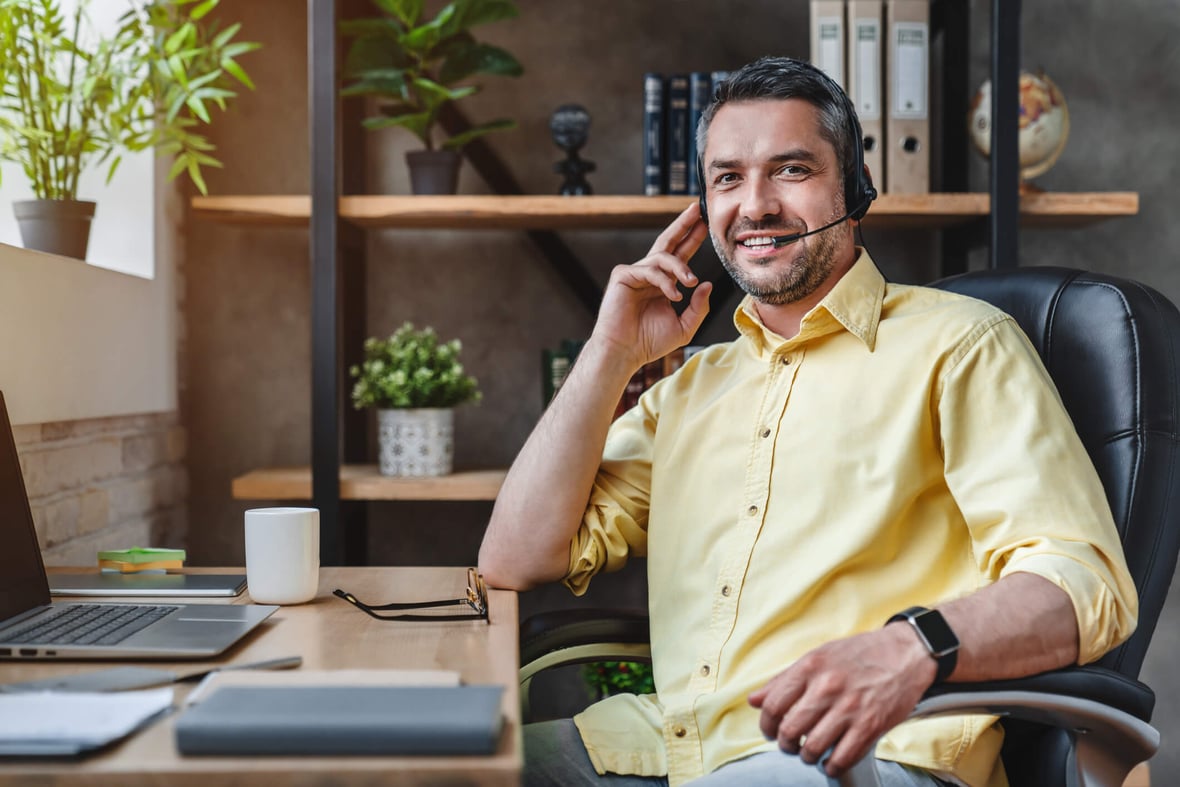 Top 5 Sales Tools for Prospecting and Insights
August 31, 2021
---
Even for organizations that have inbound marketing fully ramped up and are getting boatloads of leads coming in, many sales teams also have members who execute outbound sales campaigns to supplement inbound leads. And from my experience coaching sales teams, calling a company's headquarters and asking for the person "who is responsible for buying decisions" has a low success rate (if any success at all).
In this article, I will lay out tools to help your outbound sales efforts for prospecting and collecting insights.


HubSpot
As an inbound marketer, it's no surprise that I placed HubSpot on this list first. There are several tools and techniques you can use within HubSpot to help prospecting activities.


Prospecting Tool
If you search "Prospects" in the top right search bar of your HubSpot portal, you can see the companies that have recently visited your website. Make sure you set up a filter of "Internet Service Provider is equal to False" to enhance your data. In addition, you can receive an email report (daily/revisit) sent to you by going to Settings > Notifications > Website Visits > Prospects.


Open/Click Notices and Time Stamps
When sending sales emails, you can "track" the emails (in addition to "logging" the emails) and get real-time notices and time stamps when emails you send are opened or clicked. Although these notices are not perfect (e.g., false positives on clicks or no notifications on opens) due to privacy restrictions and some email receiving systems, they are still a great tool to use in your sales and outbound efforts.


Sequences
Many sales organizations with successful outbound approaches use sequences, which are a cadence of one-to-one automated emails, tasks to call the prospect, reminders to follow up via LinkedIn, or writing in task reminders. My recommendation for sales sequence emails are to:
Turn off threading (and to use a unique email subject line per email)
Provide value and helpful resources
Send when the prospect would be likely to look at an email (for example, don't send a home building contractor an email at 8:30 a.m. when they are on job sites)
Contact Databases
Now that you know some of the companies you want to target and plan to use a sales sequence to engage with them, the next logical question is how to contact the prospect. There are numerous contact databases you can use to find prospects that may be a good fit for your product or service. Two examples of these tools that I have personally used are ZoomInfo and LeadiQ.
When evaluating companies like these, consider asking the following questions:
Do I pay for prospects that bounce when I email them?
Can I directly integrate with HubSpot or the other customer relationship management (CRM) platform I'm using?
Can you show me my company, so I can see the quality of data that I have actual intel on?
Do I have intent data (i.e., data that highlights contacts at companies that are actively researching on third-party sites)?
Email Styling Tools and LinkedIn Sales Navigator
In the event you don't have the budget for a contact database platform, you may need to consider bootstrapping your outbound sales approaches. One popular method is to use LinkedIn Sales Navigator to find the prospects, paired with an email styling tool like Hunter.io.
Because many business professionals use their personal email address with LinkedIn, you can identify which contacts exist with a company (or recently switched roles or moved to a new company) and then send emails to the stylized email address formatting for their company.


Review Sites
Review sites, such as G2 and Capterra are both great for having your business listed in a product segment and helping buyers read reviews (both quality of reviews and reading the written reviews). One aspect that may help your outbound sales team work smarter is intent data. Like the contact database tools above, many review sites have features that provide your team with intel, when companies are searching the product segment you're listed in on their website.


Free Lists
In addition to the sales tools for prospecting listed above, there is always the opportunity to look at lists and gain insights from them. If you're targeting businesses by region, consider looking at local websites that rank growth of new businesses.
A broader spectrum will be Inc.com lists, such as the popular Inc. 5000 list. Or, maybe you're targeting high-growth startups and should consider looking at websites, like TechCrunch, who publish companies that have recently secured funding.
Regardless of your budget, there are numerous sales tools for prospecting and insights you can gather to make more effective use of your sales team times. Happy prospecting!
About the author
Stephen Lackey is SmartBug's VP of Marketing and he is based out of Charlotte, NC. His background is hyper-focused on marketing and sales enablement, working at Fortune 500 companies, startups, and other industry disruptors. His marketing degree is paired with an MBA where Stephen seeks to uncover the 'why behind the why' within marketing data to drive top line revenue. Read more articles by Stephen Lackey.
Subscribe to get our new blogs delivered right to your inbox
Other insights you might like