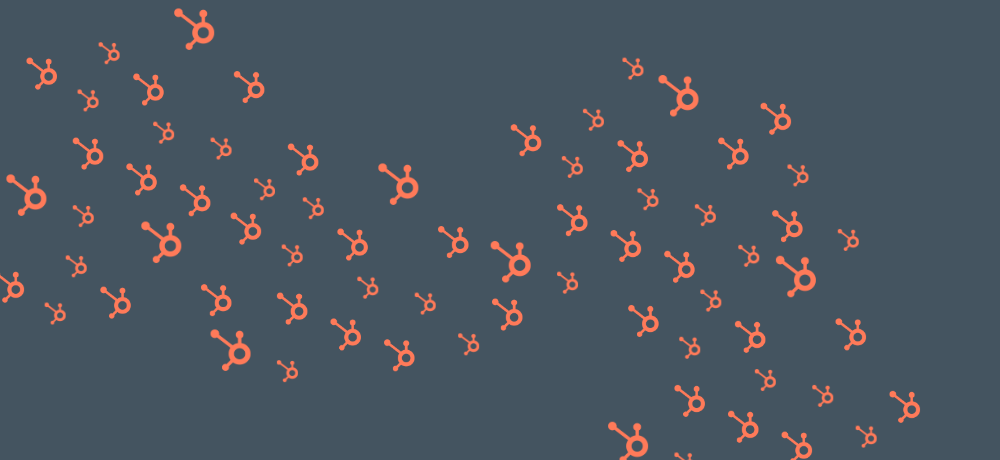 HubSpot Product Update Roundup - March 2023
March 2, 2023
---
Welcome to our monthly blog series, where we dive into the latest updates from HubSpot! As an agency specializing in digital marketing, we understand the importance of staying on top of the latest tools and features to help our clients reach their marketing and sales goals. HubSpot has been our trusted partner and continues to innovate with new and improved products that drive results for our clients. This blog explores the latest product updates and how they can benefit your business. Get ready to stay ahead and take your digital marketing strategy to the next level!
February 2023

Advanced Marketing Reporting
Who this applies to: To use both multi-touch revenue attribution and customer journey analytics, you need Marketing Hub Enterprise.
Learn More >
| | |
| --- | --- |
| HubSpot Update Details | Engage customers and drive growth with new multi-touch revenue attribution and customer journey analytics reporting tools. Leverage HubSpot's Multi-Touch Revenue Attribution & Customer Journey Analytics to optimize marketing investment, align customer experiences, and grow your lead funnel. |
| SmartBug's Impact | At SmartBug, we are dedicated to helping you unlock more insights and drive more growth for your business. With our expertise in multi-touch revenue attribution and customer journey analytics services, you can prove the impact of your campaigns, optimize your strategies, and make informed decisions about resources. With smarter reporting tools, you can see a real return from your marketing efforts! |
---
February 2023

Scan Website for Broken External Links
Who this applies to: Currently in a public beta. Available on all Sales Hub & Service Hub plans.
Learn More >
| | |
| --- | --- |
| HubSpot Update Details | HubSpot's Recommendations tool will now flag any pages with broken external links to be fixed. Previously, the tool only identified broken internal links. |
| SmartBug's Impact | SmartBug Media's web maintenance retainers provide dedicated resources for fixing bugs, broken links, and other issues affecting your SEO indexation. With HubSpot's SEO updates applicable across all subscription types, SmartBug Media is the perfect partner to help you stay ahead of the curve. |
---
January 2023

Data Model Visualization
Who this applies to: Available to all hubs & tiers. Custom Object Builder is only available to Enterprise customers.
Learn More >
| | |
| --- | --- |
| HubSpot Update Details | The data model overview helps you to get up to speed on essential HubSpot CRM concepts and terminology—all in one place. That way, you can set up your data model quickly and correctly, ensuring a solid foundation for data quality as you scale. |
| SmartBug's Impact | Our expertise in CRM setup and implementation and clean data standards makes us a perfect match for you to better leverage the data within HubSpot. With the new data visualization tools, it is now easier to see what data relates to what, ensure consistent usage, and leverage it to make impactful business decisions. SmartBug is your partner along the way to help with everything you just don't have the bandwidth for. |
---
January 2023

Using HubSpot AI to Automatically Associate Calls with Meetings
Who this applies to: Zoom users only. Available to Sales and Service Hub Pro+ customers and has transcripts enabled.
Learn More >
| | |
| --- | --- |
| HubSpot Update Details | When a call is associated with a meeting in HubSpot, HubSpot AI will automatically use meeting participants to associate calls with contact records. |
| SmartBug's Impact | We can help you integrate HubSpot with Zoom to ensure valuable information isn't lost. Reduce the lift on your team but letting us help you with the integration setup and leveraging this new feature to ensure your calls contain the most relevant and up-to-date information. |
---
January 2023

Sell Subscriptions with HubSpot Payments
Who this applies to: All HubSpot payments merchants. HubSpot payments are available to U.S.-based customers using a Starter, Professional, or Enterprise edition.
Learn More >
| | |
| --- | --- |
| HubSpot Update Details | You can now sell recurring Line Items or subscriptions on different frequencies (e.g., monthly, quarterly, and yearly) and other term lengths (1 year vs. three years) as part of one checkout interaction with your buyers when you sell using Payment Links or Quotes. |
| SmartBug's Impact | We can help you set up recurring payments for different frequencies and term lengths, making it easier for your customers to purchase and manage their subscriptions. Our team can guide you through the configuration process, ensuring that your checkout process is seamless and easy for your customers. We can also provide you with training and support to help you leverage this new feature to drive revenue and customer retention. |
---
Take advantage of SmartBug services for streamlined implementation of HubSpot and leverage these new updates effortlessly. Our team of experts can provide timely, efficient, and cost-effective solutions to ensure your digital transformation today!
About the author
Kody Van Sistine is a Partner Marketing Specialist who enables and empowers sales and client services teams with the tools and expertise to delight their customers. With a diverse background in manufacturing, E-commerce, brand management, and content creation, I can bring a unique perspective to any marketing-related effort. I enjoy playing video games and working on a print-on-demand side hustle in my free time. Read more articles by Kody Van Sistine.
Subscribe to get our new blogs delivered right to your inbox
Other insights you might like