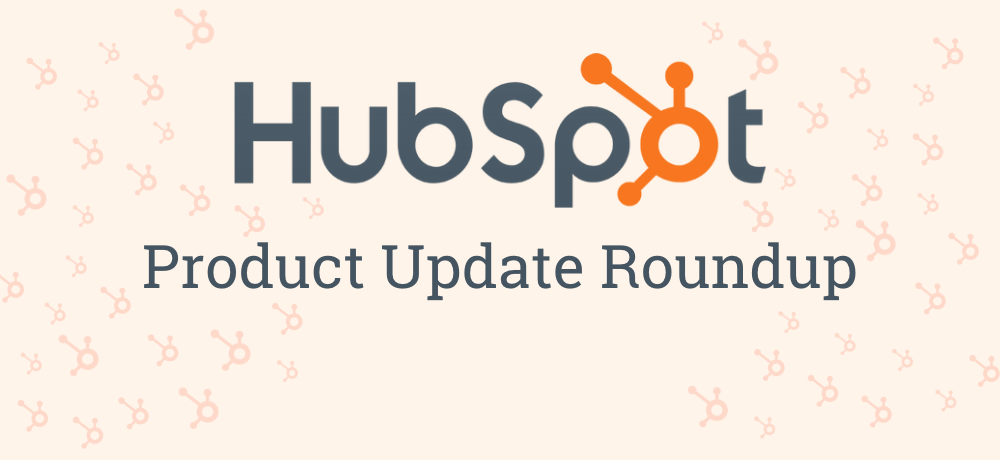 Welcome to our blog series, where we highlight some of the latest updates from HubSpot! As an agency specializing in full-service digital marketing, we understand the importance of staying on top of the latest tools and features to help our clients reach their marketing and sales goals. HubSpot has been our trusted partner and continues to innovate with new and improved products that drive results for our clients. This blog will explore the latest product updates and how they can benefit your business. Get ready to stay ahead and take your digital and inbound marketing strategy to the next level!
June 2023

AI Content Assistant
*available to all hubs and tiers
Learn More >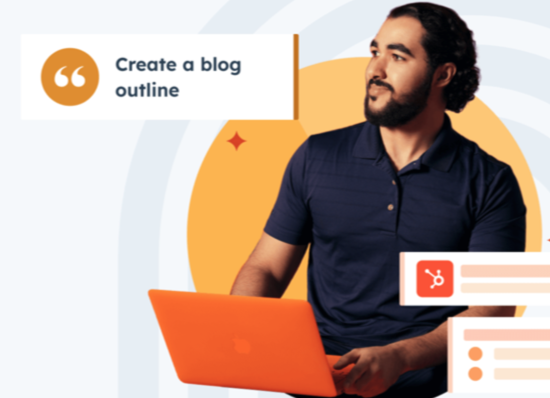 | | |
| --- | --- |
| HubSpot Update Details | HubSpot's Content Assistant, now available to all hubs and tiers, includes new features for creating and modifying content across various platforms. These additions allow users to generate and edit titles, meta descriptions, email copy, CTA copy, social media captions, and sales emails quickly and efficiently. |
| SmartBug's Impact | This update to Content Assistant allows SmartBug to effectively create and modify diverse content for our clients across various platforms, enhancing marketing strategies. The new features enable faster and more efficient content generation, streamlining processes and boosting client engagement and conversions. Remember that AI is great for client research and one-off content generation, but we always prefer "real human work" when crafting content for our clients. |
June 2023

New Re-Imagined CTA Tool
*available to all Sales and Service Starter+ customers
Learn More >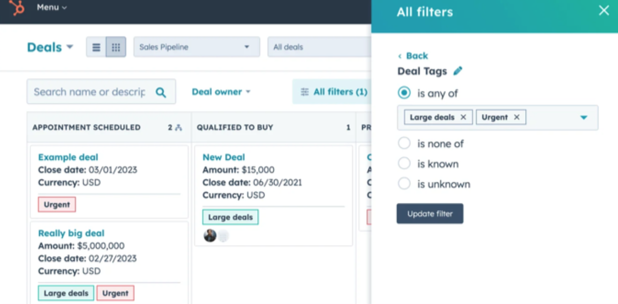 HubSpot Update Details

HubSpot has updated its platform to allow users to prioritize deals and tickets using colored object tags. These tags can be utilized in various HubSpot tools, such as saved views and reports, and users can customize the properties that appear on board cards when viewing deals, tickets, or custom object records in board view.



SmartBug's Impact

By using colored object tags, we can visually prioritize and categorize deals and tickets more effectively and efficiently.

This feature also allows us to automate workflows based on these tags, which can streamline our processes and save valuable time. Furthermore, we can incorporate these tags into our reporting system, providing a more detailed and comprehensive view of our performance metrics.

This update empowers us to deliver even better service to our clients by improving our project management capabilities, increasing our efficiency, and enhancing our data analysis. It's a win-win situation for both SmartBug and our valued clients.
June 2023

An Updated User Interface for CMS Content Editors
*available to all hubs and tiers
Learn More >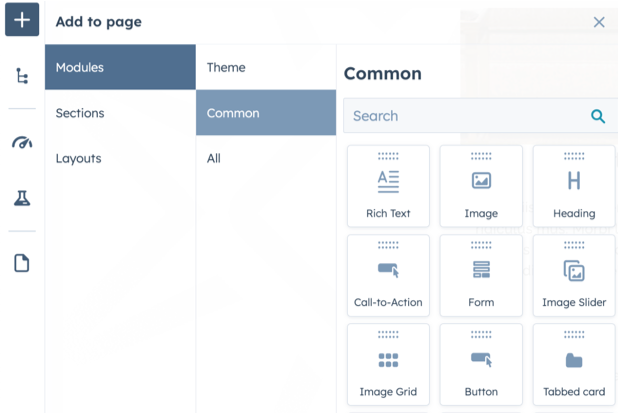 | | |
| --- | --- |
| HubSpot Update Details | HubSpot has introduced an enhanced user interface (UI) for CMS content editors. This update aims to make the page editing process more seamless and efficient. This new interface provides users with a broader space to view and interact with their content, improving the overall user experience. Key features include drag-and-drop tools for easy content addition, editing, and rearrangement on blog posts and pages. Moreover, the updated UI empowers the marketing team to manage and update the front end. The new UI was rolled out as part of HubSpot's April 2023 updates. |
| SmartBug's Impact | The revamped user interface to HubSpot's CMS will significantly streamline SmartBug's content creation and editing process, resulting in more efficient workflows. For our clients, this translates into quicker turnarounds on content updates and improvements in their website's overall functionality and user experience. |
About the author
Kody Van Sistine is a Partner Marketing Specialist who enables and empowers sales and client services teams with the tools and expertise to delight their customers. With a diverse background in manufacturing, E-commerce, brand management, and content creation, I can bring a unique perspective to any marketing-related effort. I enjoy playing video games and working on a print-on-demand side hustle in my free time. Read more articles by Kody Van Sistine.
Subscribe to get our new blogs delivered right to your inbox
Other insights you might like