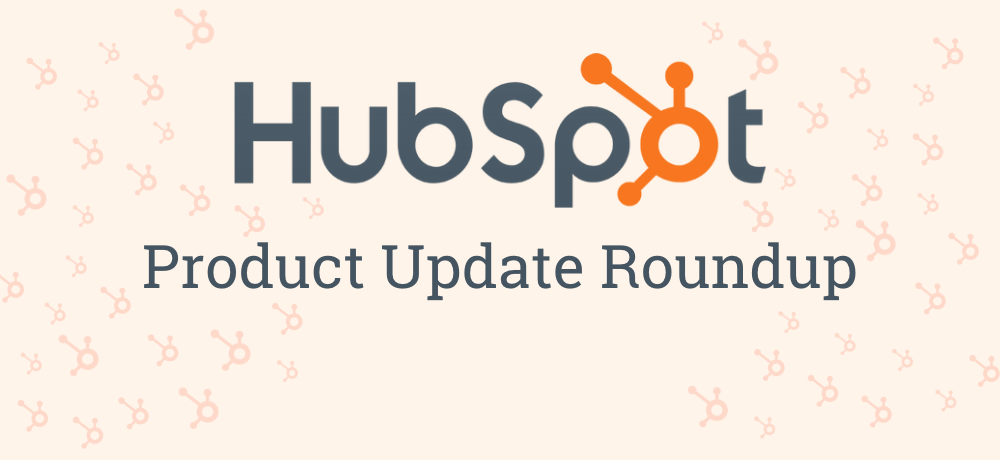 Welcome to our blog series, where we highlight some of the latest updates from HubSpot! As an agency specializing in full service digital marketing, we understand the importance of staying on top of the latest tools and features to help our clients reach their marketing and sales goals. HubSpot has been our trusted partner and continues to innovate with new and improved products that drive results for our clients. This blog post will explore the latest product updates and how they can benefit your business. Get ready to stay ahead and take your digital and inbound marketing strategy to the next level!
July 2023

Template Marketplace Relaunch
*available to all hubs and tiers
**anyone can view the Template Marketplace without being logged into HubSpot
Learn More >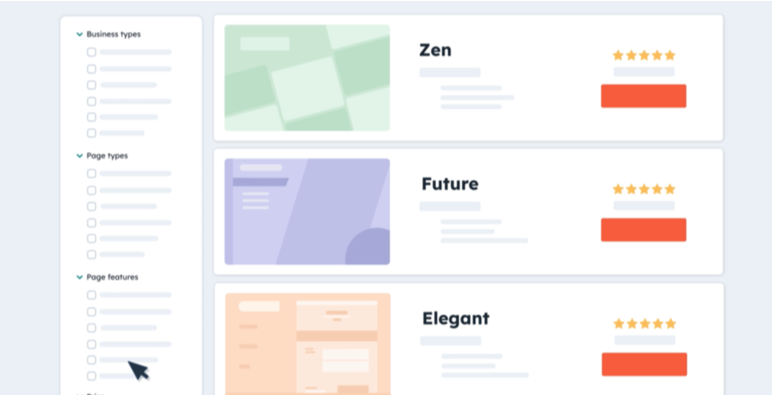 | | |
| --- | --- |
| HubSpot Update Details | HubSpot has recently relaunched its Template Marketplace, introducing a vast array of powerful web designs composed of engaging themes and innovative standalone modules. This new marketplace aims to provide users with a plethora of styling options and design components bundled into themes that can swiftly bring their websites to life. Additionally, it offers new standalone modules that include interactive displays, elegant formatting, and compelling calls to action, all aimed at enhancing website functionality and user engagement. |
| SmartBug's Impact | This revamp is pivotal for SmartBug Media and our clients as it offers a multitude of design elements and styling options integrated into themes, enabling the swift creation of vibrant and engaging websites. Moreover, the introduction of standalone modules that boast interactive displays, sleek formatting, and enticing calls to action elevates website functionality and fosters higher user engagement, thereby empowering us to deliver more compelling digital experiences for our clients. Keep your eyes peeled for templates and modules curated by the experts at SmartBug! |
July 2023

The Campaign Template Library Now Offers 10 New HubSpot Templates
*available to all Marketing Hub Pro+ customers
Learn More >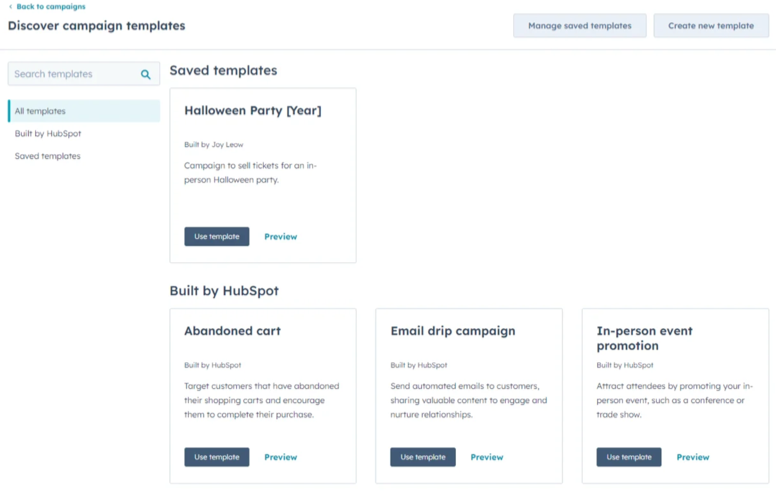 | | |
| --- | --- |
| HubSpot Update Details | The latest update from HubSpot has enriched its Campaign Template Library with 10 new templates, designed to streamline the creation of multichannel campaigns. These versatile templates cater to a range of needs, from "Abandon cart" and "Email drip campaign" to "Product launch" and "Re-engagement," thereby facilitating more effective and efficient campaign management. This enhancement not only simplifies the campaign creation process but also empowers businesses to engage their audience more effectively. |
| SmartBug's Impact | This recent enhancement in campaign management tools presents a significant opportunity for SmartBug Media and our clients. With the addition of 10 new templates, we can now cater to a wider array of marketing needs, from re-engaging dormant customers to launching new products more efficiently and effectively. These cutting-edge tools not only simplify the process of creating multichannel campaigns but also empower us to drive deeper engagement with our audience, thereby accelerating business growth. |
July 2023

Working Hours + Custom Voicemails
*available to Sales and Service Hub Starter+ customers
Learn More >
| | |
| --- | --- |
| HubSpot Update Details | In a world that never sleeps, managing availability effectively is paramount for businesses, particularly those with a global customer base. The introduction of a feature allowing users to set their daily availability by hour and timezone helps ensure that representatives are available to take calls during business hours, facilitating efficient planning of staff coverage. Moreover, the ability to add a personalized touch to voicemail messages fosters a direct connection with your brand, providing consistent, professional communication that builds stronger relationships and increases the likelihood of callbacks. |
| SmartBug's Impact | The ability to manage availability effectively is a game changer in today's 24/7 business environment, particularly for companies like SmartBug Media that have a global client base. By ensuring our representatives are available when our clients need us most, we can provide an elevated level of service and efficiently optimize our resources. Additionally, the power to personalize voicemail messages allows us to connect more deeply with our customers, delivering consistent, professional touchpoints that strengthen relationships and encourage further engagement. |
July 2023

Daily AI-Powered Duplicate Checks for Contacts and Companies
*available to all hubs with Pro+ plans
Learn More >
| | |
| --- | --- |
| HubSpot Update Details | Daily AI-powered duplicate checks automatically scan for new duplicate contacts and companies and show potential matches to merge within the manage duplicates tool. |
| SmartBug's Impact | The advent of daily AI-powered checks significantly enhances the efficiency and accuracy of managing contacts and companies. For businesses like ours, this means a cleaner, more organized database and the assurance that we are engaging with unique entities, not duplicates. This translates into more targeted and personalized interactions, fostering stronger relationships and driving better business outcomes. |
About the author
Kody Van Sistine is a Partner Marketing Specialist who enables and empowers sales and client services teams with the tools and expertise to delight their customers. With a diverse background in manufacturing, E-commerce, brand management, and content creation, I can bring a unique perspective to any marketing-related effort. I enjoy playing video games and working on a print-on-demand side hustle in my free time. Read more articles by Kody Van Sistine.
Subscribe to get our new blogs delivered right to your inbox
Other insights you might like