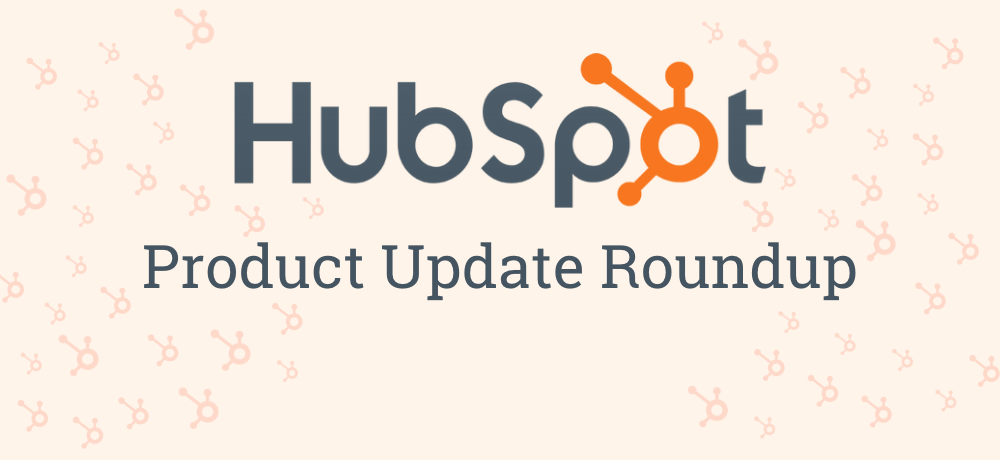 Welcome to our blog series, where we highlight some of the latest updates from HubSpot! As an agency specializing in full-service digital marketing, we understand the importance of staying on top of the latest tools and features to help our clients reach their marketing and sales goals. HubSpot has been our trusted partner and continues to innovate with new and improved products that drive results for our clients. This blog will explore the latest product updates and how they can benefit your business. Get ready to stay ahead and take your digital and inbound marketing strategy to the next level!
April 2023

Create Multiple Knowledge Bases
*available to Service Hub Enterprise users only.
Learn More >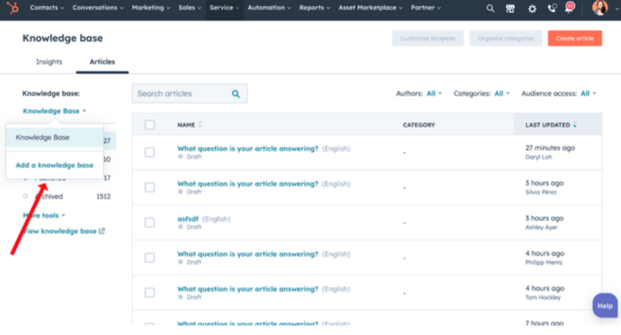 | | |
| --- | --- |
| HubSpot Update Details | Service Hub Enterprise now allows businesses to create multiple Knowledge Bases, making their articles more specific to their customers' needs. |
| SmartBug's Impact | This update is invaluable for our clients because it solves the problem of conflicting or confusing information that can lead to customer confusion and increased support volume. By tailoring articles to specific customer segments and needs, our clients can provide accurate and relevant information to their customers, which leads to increased customer satisfaction and engagement. |
April 2023

Simplified Payment Links
*available to all Payments customers
**HubSpot payments are available to U.S.-based customers using a Starter, Professional, or Enterprise edition of any hub.
Learn More >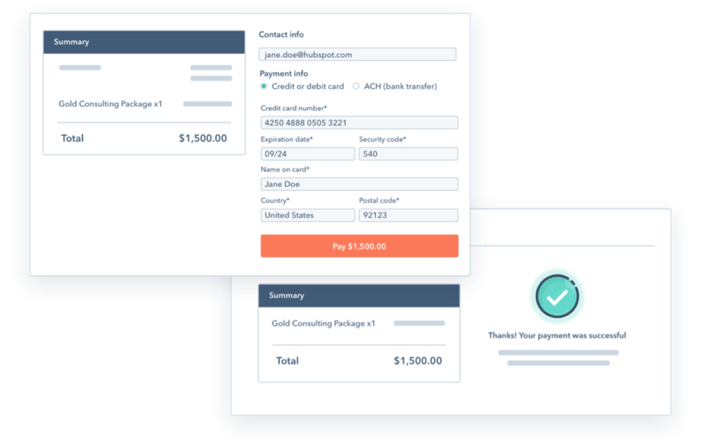 | | |
| --- | --- |
| HubSpot Update Details | You can now use Payment Links to collect payments for your existing deals. A new payment link can be created, or an existing payment link can be associated with a contact, company, or deal record. |
| SmartBug's Impact | With simplified payment links, our clients can now create a payment link in just 10 seconds, down from an average time of 3 minutes. This improvement saves valuable time and resources and makes it easier than ever to receive payments and track the payment status. By reducing the time needed to create a payment link, our clients can quickly and efficiently get paid and know when their buyer has paid. This update benefits our clients by allowing them to focus on other vital aspects of their business while ensuring they receive payments quickly and seamlessly. |
April 2023

Admin Set 'Default' Views for Index Pages
*available to all hubs and tiers
Learn More >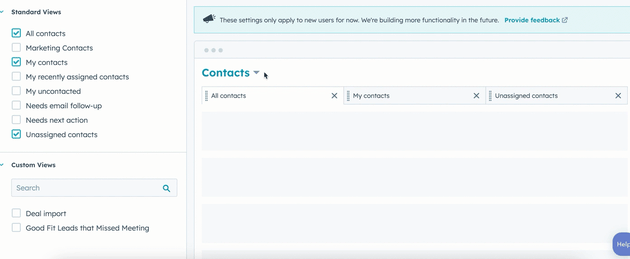 | | |
| --- | --- |
| HubSpot Update Details | Admins can now set the views new users will see by default when they first come to the index pages. |
| SmartBug's Impact | By allowing users to customize their default views, they can quickly access the information they need and avoid spending extra time searching for records. With this update, our clients can improve their productivity, stay organized, and manage their day-to-day operations more efficiently. We are committed to empowering our clients to focus on their core competencies by leveraging tools like this HubSpot update to streamline their work processes and scale their business. |
April 2023

Meetings Data Now Available in Customer Journey Analytics
*available to Marketing Hub Enterprise customers only
Learn More >
HubSpot Update Details

You can now use two different types of meetings data in Customer Journey Analytics:
"Meetings booked" measures when a contact books a meeting that is logged in your HubSpot account. This can happen through the meetings link or when you log it onto the contact's CRM record.
"Meetings outcome" changes tracks when a booked meeting on the CRM has changed. Proper filtering lets you specify if the meeting is still scheduled, if the contact no-showed, and more.

SmartBug's Impact

The latest HubSpot update is a game-changer for our clients as it provides a comprehensive understanding of their prospects and customers' behavior. With the ability to measure metrics such as meeting outcomes, meeting types, form IDs, meeting owners, and meetings booked, our clients can analyze the effectiveness of their sales team, identify the most successful meeting links, and refine their communication strategies. This data empowers our clients to better personalize their messages, nurture their leads, and ultimately build stronger customer relationships.
April 2023

Create Campaigns Using Campaign Templates
*Beta. Available to Marketing Hub Pro+ customers
Learn More >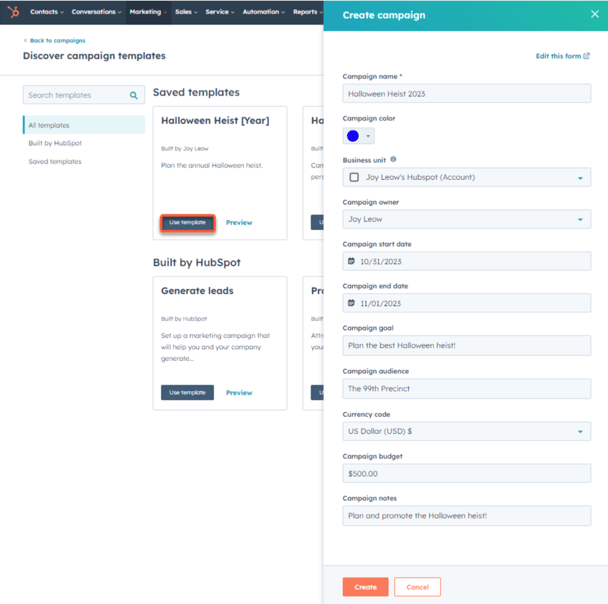 | | |
| --- | --- |
| HubSpot Update Details | You can now create your own campaign templates and save them to your new campaign template library. |
| SmartBug's Impact | This new feature is an essential tool for our clients because it streamlines the campaign creation process, saving valuable time and resources. With the ability to choose from various templates that align with specific marketing goals and target audiences, our clients can create effective campaigns quickly and efficiently. This update also offers valuable customization options to tailor each campaign to our client's unique branding and messaging. With this feature, our clients can ensure that their marketing campaigns are consistent, impactful, and consistently on-brand. |
About the author
Kody Van Sistine is a Partner Marketing Specialist who enables and empowers sales and client services teams with the tools and expertise to delight their customers. With a diverse background in manufacturing, E-commerce, brand management, and content creation, I can bring a unique perspective to any marketing-related effort. I enjoy playing video games and working on a print-on-demand side hustle in my free time. Read more articles by Kody Van Sistine.
Subscribe to get our new blogs delivered right to your inbox
Other insights you might like