Adair Homes Transforms Its Marketing Strategies
March 31, 2017
---
By Paul Schmidt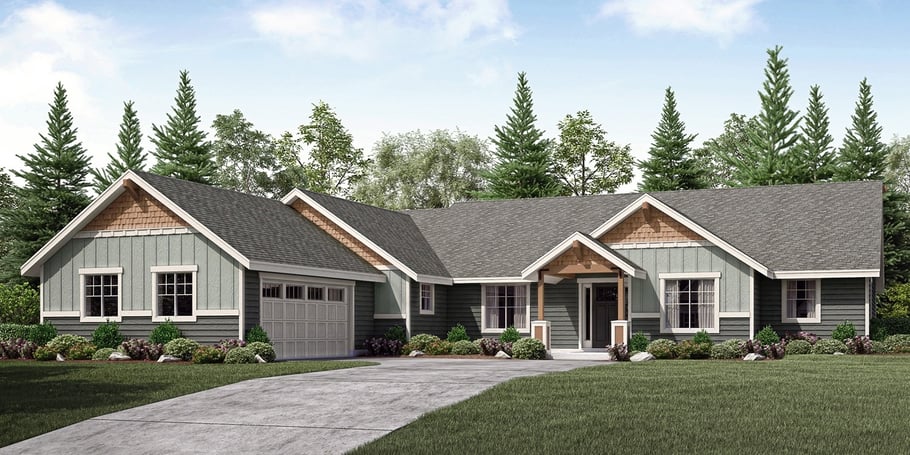 One of the essential pillars of inbound marketing, especially inbound marketing using the HubSpot platform, is the use of data. Detailed reports show what's working, what's flailing, what improved over last week, what held steady from last month, and what isn't doing as well as it did last year. Without robust data, marketers can't be entirely sure if efforts such as lead generation are working as well as hoped.
We work with plenty of clients that want to boost their marketing results and know inbound can drive that success. Recently, we've helped a large custom homebuilder integrate with HubSpot and transform its lead generation efforts. The results are impressive: Since November, the company saw its number of leads quadruple, and it finally secured the data is so desperately wanted.
The Client and Its Concerns
Adair Homes is the premier custom homebuilder in the Pacific Northwest, with 14 branches throughout Oregon, Washington, and Idaho. Over its nearly 50-year history, Adair has built more than 17,000 custom homes. Its name is well recognized throughout the Pacific Northwest, and as a result, its website draws a significant amount of traffic.
Despite that brand awareness, Adair was struggling to turn website visitors into bona fide leads. The problem was compounded by the company's lack of unified reporting tools to track the success or failures of its marketing efforts. Adair was using Excel spreadsheets and a hodgepodge of other tools for its reporting, which were cumbersome because data wasn't updated automatically and reports were anything but timely. Basically, its reporting was stuck in spreadsheet hell.
Finally, sales reps were constantly bogged down contacting leads because Adair used no sort of automated email follow-up. Every lead, no matter how sales funnel-qualified they were, would get a phone call from a rep. Overall conversion rates suffered.
Adair sought a solution to improve its lead generation and nurture strategies and provide the robust reporting it needed to maximize its marketing resources. The homebuilder turned to SmartBug and HubSpot for help.
What We Did
We began working with Adair in November 2016. The first thing we did was to implement HubSpot into Adair's marketing processes, from the ground up. We also integrated HubSpot into Adair's existing Salesforce solution.
Next, we took on the most pressing concern: lead generation. We built out content offers and related blog posts with the goal of turning more visitors—as already stated, brand awareness wasn't a big issue with Adair—into leads.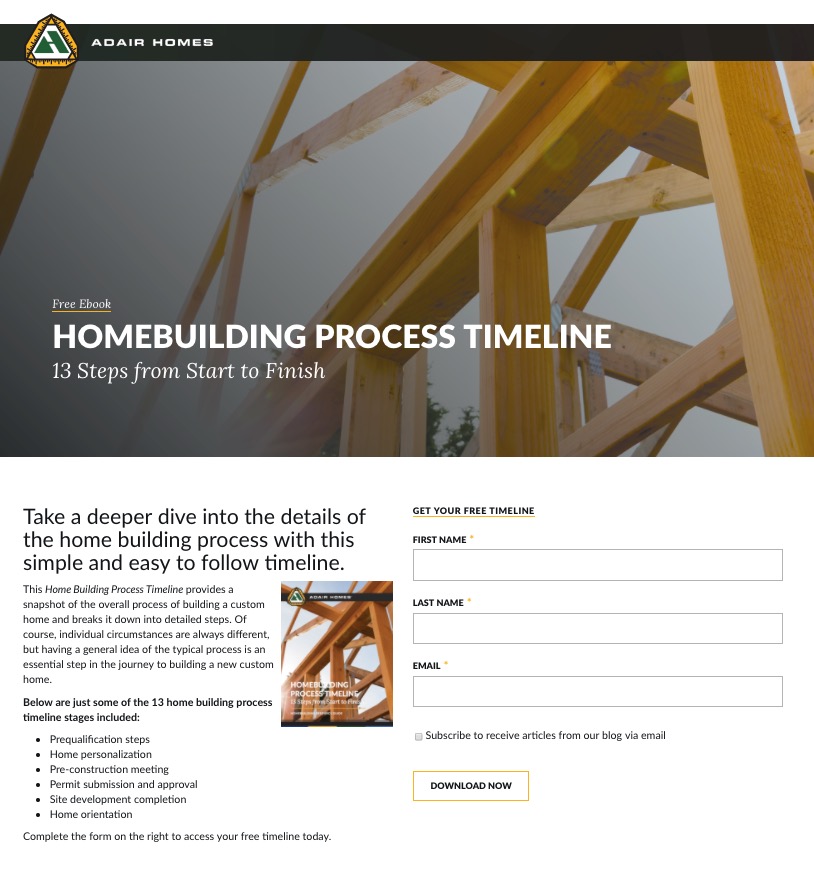 To address the lack of marketing automation, we set up workflow emails that delivered follow-up information and educational content to leads. When new leads enter the system, they are automatically enrolled in the workflows and are sent a series of emails, thus strengthening prospects' interest before a sales rep even makes a call to them.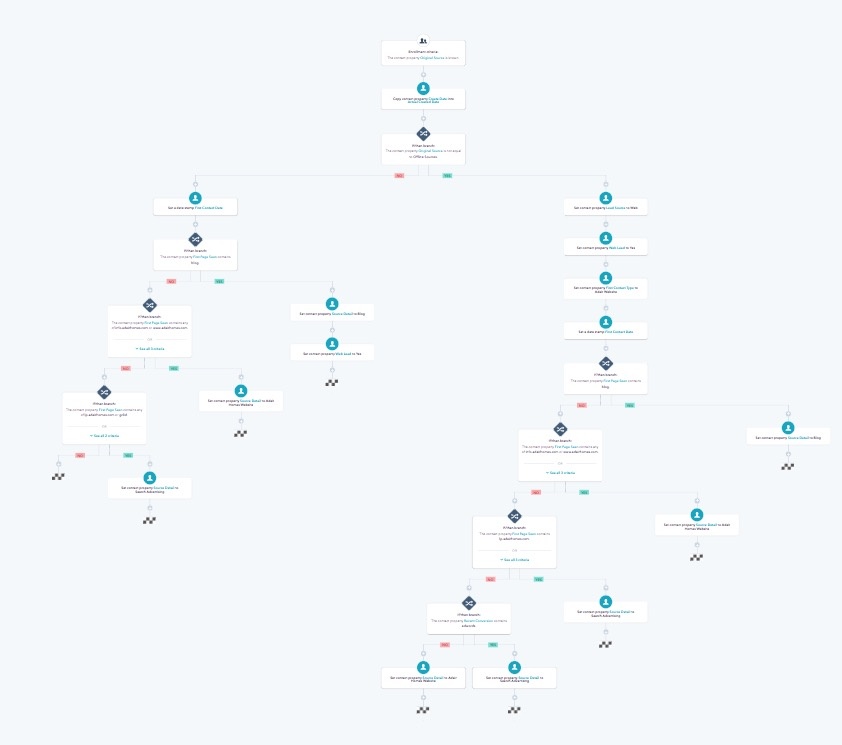 The lack of accurate, efficient reporting was a huge problem for the company's marketing efforts, so we built some fully customized dashboards and contact reports that Adair could access on demand. These dashboards not only provide important month-over-month data, but also show how many leads each branch is drawing. And the numbers we were getting back from these reports, from just a few months of our inbound efforts with Adair, were astounding …
The Results
In our first month of the retainer, Adair brought in a few hundred leads across different channels. In an incredible contrast, monthly leads are now up 400 percent since last fall.

Moreover, traffic to the website has actually increased to an all-time high in January. Adair revamped its website in February, and we took advantage of the mobile-responsive design by optimizing content and CTAs. Also, with the advanced reporting structure now in place, we now can identify which branches are not performing as well and invest more marketing focus in places that need improvement.
Ultimately, the goals are to increase sales in 2017 over last year and improve the customer experience. Thanks to our marketing efforts and the HubSpot COS, not to mention the pointed data generated from advanced reporting, Adair is progressing toward those goals nicely.

About the author
Paul Schmidt is a director of client services at SmartBug Media. He works with clients on SEO, analytics, lead generation, sales enablement, customer success and inbound marketing strategy. He previously worked at HubSpot, helping develop inbound strategies for over 200 clients. His past clients include: Travelers Insurance, Unilever, and the SABIAN Cymbal Company. Paul studied percussion in Las Vegas and got his MBA in marketing in Boston Read more articles by Paul Schmidt.
Subscribe to get our new blogs delivered right to your inbox
Other insights you might like