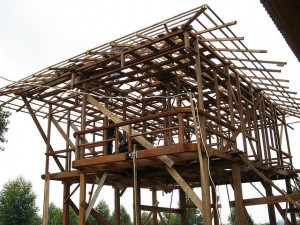 How to Implement Agile Marketing in Your Team
November 28, 2011
---
By Ryan Malone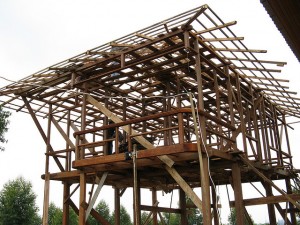 Agile methods can be intimidating to those who have only experienced traditional marketing organizations. The focus is taken away from following procedures, hierarchy and adhering to plans. It's shifted to adaptability, collaboration and the needs of the target audience.
If you're interested in adopting agile principles for your team, here are tips to get started based on the principles of agile development:
1. Customers are #1
Ensure that all members of your team know that the very first priority is meeting the needs of your customers and giving them early, frequent and straightforward reports on each campaign iteration. Schedule a meeting at least once every thirty days to discuss marketing plans and content for the next month.
2. Embrace change
Welcome and embrace change. Platforms, technology and consumer expectations are evolving rapidly. This is an opportunity for innovation, not a hindrance. A fifteen minute meeting once or twice a week will give your team an opportunity to review their progress and discuss how to respond to changes in the market.
3. Use short iterations (sprints)
Favor short iterations of campaigns that can easily be adapted as feedback is received. At the end of each iteration team members should meet to discuss what went well and what could be improved next time.
4. All team members should work together daily
If working in physical proximity is not possible, take advantage of video conferencing and other technologies to hold meetings. Begin each day with a short meeting involving all team members to discuss what has been done and what is planned for that day. Face time makes for a tighter team.
5. Find motivated leaders
Appoint highly-motivated individuals as project leaders. Provide them with a supportive working environment then trust them to get the job done. Do what you can to prevent them from being distracted so that they can concentrate their focus on the project at hand.
6. Face to face communication is the most effective
Smaller work groups should hold their own daily meeting in addition to the big group meetings. This will foster better communication and ensure that all team members are on the same page. It also creates trust that will result in better teamwork on all projects.
7. Measure projects by results
Progress should be measured by results instead of following a preconceived checklist. Focus on discussing what results you are achieving at your daily meetings and how to continue to move forward.
8. Identify a consistent, sustainable pace
Emphasis should be placed on a sustainable, constant pace instead of flurries of intense, unsustainable activity followed by stagnation. Frequent meetings will help keep your team on task and accountable. Good communication will help catch small problems before they become overwhelming. Short campaign iterations help keep everyone focused and motivated.
9. No ethical shortcuts
Just because you are moving quickly doesn't mean you can cut corners. Pay attention to the best practices of ethical marketing. These are not areas where shortcuts should be taken and doing so will ultimately decrease your team's agility instead of increasing it. It will also harm your company's credibility.
10. Look for ways to simplify work.
Eliminate processes and hierarchies that don't contribute to results. Before assigning tasks, have the team identify the area that will the biggest impact on achieving marketing objectives. Then prioritize and assign those tasks.
11. Allow teams to self-organize
Allow your team to self-organized based on strengths, preferences and group dynamics. Give them the autonomy to decide how to divide their tasks. Some groups will remain stable while others will choose to make frequent changes based on changing needs.
12. Look for contact improvement
Plan meetings at regular intervals for the team to look for ways to increase their effectiveness. Invite team members to share what works well and ways the process can be improved. Let the team improve itself.
If you're already using agile for marketing, or if you are considering doing so, what other things can help you build a strong team. Let us know by tweeting us at @smartbugmedia.

About the author
Ryan Malone is the founder and Chairman of the Board of SmartBug Media and is a veteran of Deloitte & Touche, Seagate and several venture-backed technology companies. When he's not leading SmartBug and helping clients build high-octane marketing organizations, he's loving his wife and daughters and unsuccessfully learning the guitar. Go Terps! Read more articles by Ryan Malone.
Subscribe to get our new blogs delivered right to your inbox
Other insights you might like