By Andrew Macey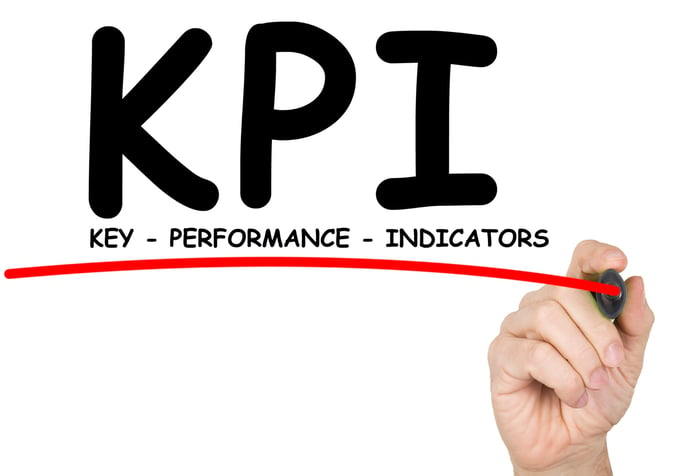 When measuring the results of your inbound marketing, there are many data points to consider. With each component of a campaign containing multiple metrics, it's important to narrow down the data analysis to those which provide the greatest insight and actionable next steps. To save time, this blog will outline 5 KPI's that every inbound marketer should report on to ensure success.
Organic Traffic
Organic traffic growth is a very important metric to track as it shows the constant flow of new visitors to your site from the search engines. A steady increase in organic traffic shows great overall health for your website and also indicates that you are ranking well for valuable keywords. Additionally, when looking into this data, we can identify certain branded keywords that are yielding high traffic growth and continue to adjust our strategy accordingly. With an ongoing blogging effort, looking at organic traffic numbers will show us how effectively our content is driving new visits and what percentage of those visits are converting into leads.
Visit-To-Lead Conversion Rate
To effectively report on the success of certain campaigns, we must look at the overall VTL% of your website. Understanding at what rate your visitors are converting into leads and from what channels can help to gain more insight into quick wins and additional conversion paths that can be effective. Well-performing websites convert at over 2%, with leads being generated across multiple channels. Be sure to track this data point month after month to see areas of improvement and test out new offers on your site.
Lead-To­-Customer Conversion Rate
To fully understand the effectiveness or certain marketing initiatives, it's important to track the overall lead-to-customer conversion rate as well. This can be done by integrating your CRM with HubSpot and marking all closed-won deals as customers. By reporting on this data point, it's easy to look back at certain campaigns and trace new business and revenue to those marketing actions. Noticing that a good percentage of closed business has been generated from a certain type of campaign would make the case to repeat those more often and to a broader audience.
Email Performance Metrics
For many marketers, email is a large part of their inbound efforts. Tracking key metrics associated with email such as open rates, click rates, and unsubscribes shows how effectively we are reaching and interacting with our contacts via email. As our contact lists grow, it's important that our email engagement also increases to show that we are communicating the right message and that we truly understand our personas. HubSpot makes it simple to track these KPIs and adjust future emails accordingly based on this data.
Social Reach
Like email, social media plays a large role in many inbound campaigns. As we continue to produce new blog content and offers, it's critical that we are promoting these new assets via social media and reaching a broad audience effectively. As we build brand recognition, our reach should also grow. By utilizing many social channels, we can grow our following across the board. This will lead to additional traffic growth as well as higher lead conversion. Tracking social reach will give a clear indication as to whether or not you are sharing the right content with your audience and how engaged they are with your business online.
This blog discusses 5 main KPIs that all inbound marketers should track to be successful. There's no doubt that there are plenty more metrics to report on and base an inbound strategy off of as well, however this should give you a good start. Each month, be sure to track the KPIs that are most important to you and your company and chart them over time to show rate of growth. What other KPIs do you track at your company? How has that affected your strategy?