Access Media Across Industries
---
Intelligent Inbound® & PR: The Magic Combination for Increased Growth
Increase your brand's credibility and enhance your visibility. Explore how we can leverage your team's expertise to reach your target market, regionally or nationwide. Our PR experts understand what it takes to create effective editorial—and they've got the contacts to make it happen, too!
Why Should You Work With Us?
We're an experienced team of marketers who have walked in your shoes. Your business deserves a senior team that understands what's required to win and the path to get there. More than 500 clients have voiced their happiness with our work, and we've won over 250 awards and recognitions in the marketing world.
We've got the expertise and connections to help you build brand recognition, amplify your reach, and watch your business grow. We hire, work, and measure ourselves by our No. 1 value: Rock it for the customer. We're ready to rock it for you!
What Our Clients Say
In my 20 years of marketing... I have never experienced the level of professionalism, execution and understanding that we have experienced with SmartBug.
Andy Belval
Keystone Technologies, President & COO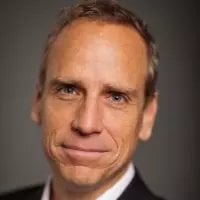 More than any other agency we spoke to, they 'get' inbound.
Marc Cisneros
Partner, HD Stor
The SmartBug team has deep technical knowledge and has taken our organization to a new level in inbound marketing.
Steve Saxton
Saxton Woods, Managing Director