Welcome
from
G2
You found us on G2.com and may be asking, why SmartBug? Well, because we're the digital agency that can bring you resilient growth across your entire customer lifecycle. Our starting lineup has the grit, determination, and know-how to outsmart the competition. That's why we win—and we have the metrics to prove it.
Most Decorated HubSpot Elite Partner
As HubSpot's most decorated global partner, our strategists and trainers take a next-level approach to all six hubs. We know the best ways to scale, manage, and optimize your outcomes.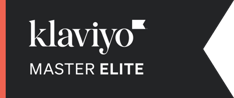 Klaviyo Master Elite Partner
You can count on our roster of certified Klaviyo Master Elite experts to customize your email and SMS e-commerce strategy to convert new customers and increase revenue streams.

Google Premier Partner
Yup. We're in that top 3 percent. That means we're recognized for excelling at existing client growth, new client growth, client retention, product diversification, and annual ad spend.
The Digital Agency
of Choice
Ready to partner with seasoned pros? By rigorously investing in our growth, we're reinvesting in what makes us great—so you can set the course for repeated success.
Customer
Lifecycle Experts
From marketing to sales, revenue operations to customer success, and e-commerce to integration, we bring your full customer lifecycle full circle.

Every step of the way, our experts provide the most sound strategies so you keep customers engaged, reach your goals, and set the course for future success.
World Class Talent
When it comes to talent, we have high standards. Our experts come from diverse professional backgrounds with proven track records. Plus, 77 percent of our people have worked both at agencies and in-house, so we know what it's like to be in your shoes.
Tech Leaders
and Innovators
We put our massive technical skills and training to work, creating meaningful campaigns with lasting results. We're well versed in industry-standard technology, and we're ready to deliver a customized, integrated experience that creates resilient growth across your entire customer lifecycle.
Certified for Success
To become a SmartBug®, you have to bring proven results. Our team is always working to level up so we can help you find new ways to achieve scalable growth, and we have the accreditations to prove it.

Our team holds

1270
certifications, making it possible for us to hone our digital marketing skills and expand our technical expertise.
More than

500
5-star reviews have been written by clients who have seen SmartBug help them surpass their goals.
We've spent

7
consecutive years on the Inc.com 5000 list thanks to successful client strategies and revenue growth, leading to high client retention rates.
Our web development team operates

100
%
in-house, including work completed on both web redesign projects and ongoing maintenance retainers.
Trusted Tools of the Trade
Game recognize game. Our people know the very best tools, platforms, and features out there, so we'll never waste your time with second-best. We vet new tools and programs thoroughly before rolling anything out, and when we do identify a great new opportunity, we'll take care of the integrations for you.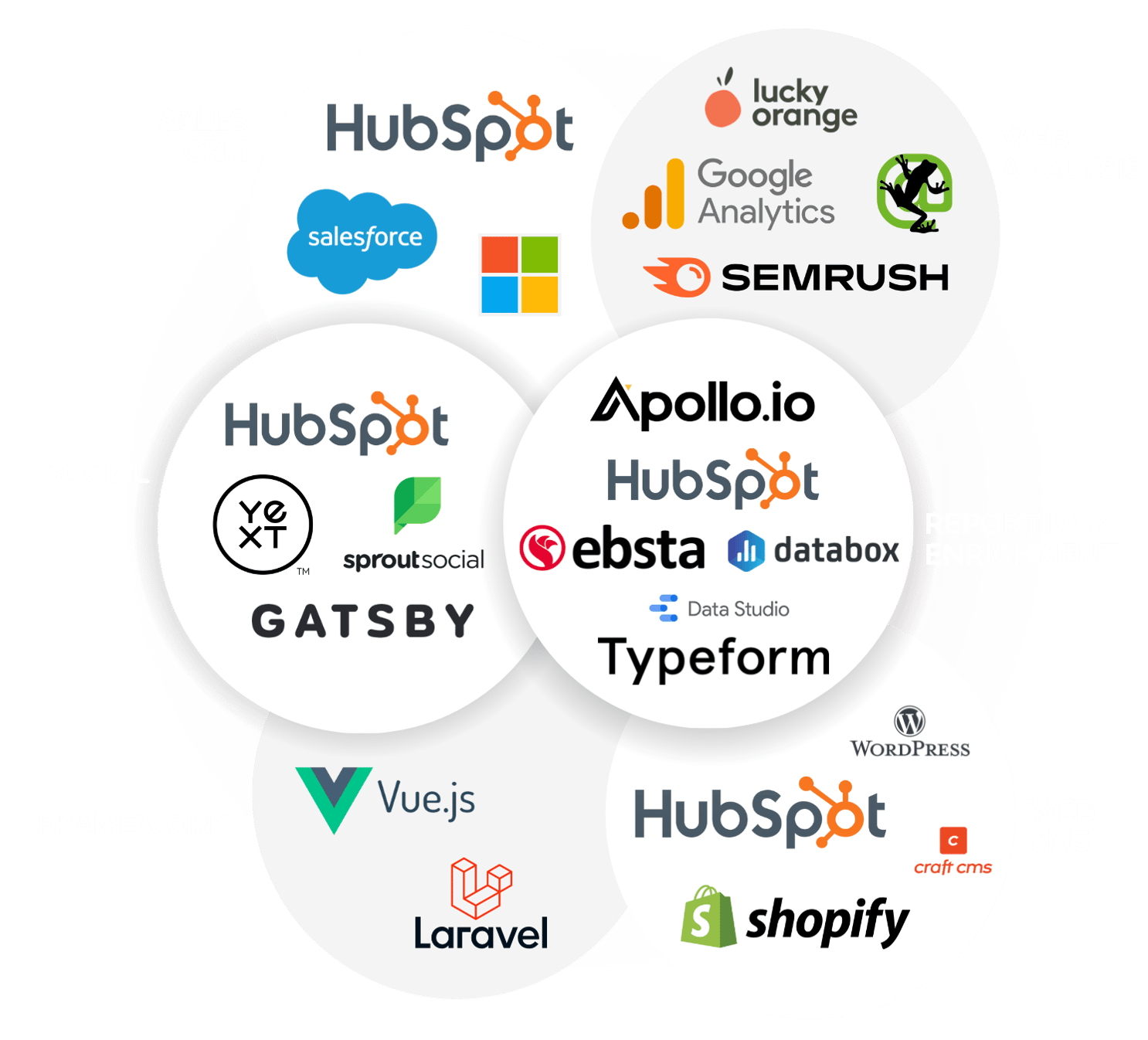 Reporting & Analytics
Using integrated CRM, sales, and web analysis tools, we can measure the impact of every campaign, identify opportunities for growth, and provide actionable insights as you continue to grow your brand.
See Portfolio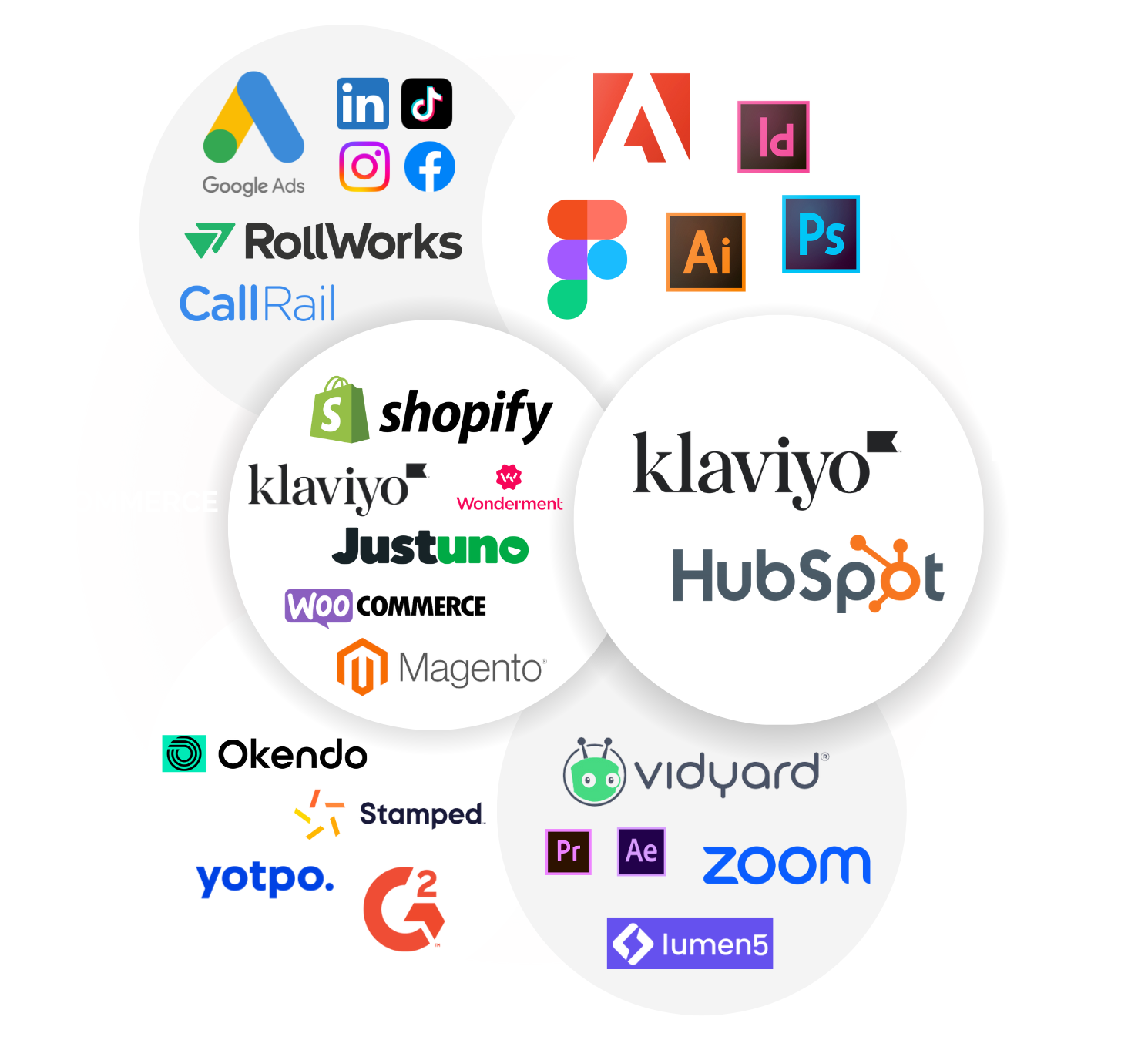 Branding & Advertising
As the digital agency of choice, we leverage a range of marketing automation tools, ad campaign platforms, video platforms, and design tools to create winning campaigns with widespread engagement.
See Portfolio
Outstanding Outcomes
We invest in our team to achieve the very best results for your brand: resilient, predictable, scalable growth. For us, it's personal. When you succeed, we all do.
Our success metrics speak for themselves.
Year Over Year Revenue Increase
"Once we found SmartBug, it was clear we weren't viewed only as a client, but rather a strategic partner of theirs. They dove deeply into our business from day one, which has resulted in significant sales and marketing growth across our critical business KPIs." – Tim Randall, Director of Marketing
See Case Study
Increase in Lead Engagement from ABM Campaigns
"The sales enablement process has been a huge initiative, and working with SmartBug helps us empower our sales team. Through the HubSpot and Salesforce connection, we bring sales and service together. SmartBug is so much more than marketing; they're our revenue-generation partner." – Company Spokesperson
See Case Study
MQL Increase in Trade Show Lead Generation
"The strong showing at FORWARD 5 helps us refine our marketing approach for 2023 and beyond. We are thrilled to continue our partnership with SmartBug and continue the momentum from this event." – Marshall Sied, Co-Founder
See Case Study
Schedule a Consultation
Ready to set yourself apart from the competition? We know what it takes to get you there.