Dreaming about a Career at SmartBug?
---
Tune in for our first-ever virtual job fair and get a feel of SmartBug's culture firsthand.
The event is for all those inbound marketing enthusiasts who love HubSpot (and the MarTech ecosystem) just as much as we do!
P.S. We get it. Going to a job fair can be a bit vulnerable -- we got your back. As an attendee, this is a "listen and ask questions" only event. You won't have to turn on your camera, you can't actually. And your attendance will be completely anonymous - so submit those questions and get answers in real-time.
Tuesday, November 16 starting at 11:00 a.m. EST
The Agenda
Stop by SmartBug's virtual job fair for the session(s) you're most excited about. Hop in whenever you'd like.
The sessions will be recorded. If you prefer to watch later, just be sure to register so we know to send you the link!
11:00AM - 11:15AM ET

Job Fair Kickoff



11:20AM - 11:40AM ET

Team Leads, Client Services Panel



11:45AM - 12:05PM ET

How to rock your interview 🤘



12:10PM - 12:30PM ET

The day-to-day of a strategist (Client Strategy)



12:35PM - 12:55PM ET

The day-to-day of a specialist (Technology)



1:00PM - 1:15PM ET

SmartBug Perks & Benefits



1:20PM - 1:30PM ET

My Career Path at SmartBug



1:35PM - 2:00PM ET

SmartBug Culture Panel
Let's get going! Register today to save your spot.
A member of our events team will be reviewing your registration for approval.
Get a Peek at The Full Agenda
We're setting things up as an open agenda designed for you to stop by for whichever session(s) you're most interested in. Tune in to hear from different teams across SmartBug, representing all levels of our agency. They'll share their insights on what a day-in-the-life looks like for their role and why they love working at SmartBug.
11:00 AM - 11:15 AM ET Job Fair Kickoff
with SmartBug President, Jen Spencer

11:20 AM - 11:40 AM ET Team Leads, Client Services Panel

Meet the team leads on SmartBug's Client Services team to hear what open roles are on their team, what qualifications they're looking for in rockstar applicants and a bit more about how the Client Services team is structured.

11:45 AM - 12:05 PM ET How to rock your interview

🤘

Meet two of SmartBug's newest team members who just kicked butt in the interview process and will give you their tips on what you need to prepare and how you can succeed too.

12:10 PM - 12:30 PM ET The Day-to-Day of a Strategist (Client Strategy)
Strategists are our senior marketers at SmartBug who own the client strategy. They serve as strategic account leaders, working with senior client executives to define goals and develop digital marketing strategies. Tune in for this fireside chat to hear firsthand what the day-to-day looks like as a strategist.

12:35 PM - 12:55 PM ET The Day-to-Day of a Specialist (Technology)

Specialists at SmartBug own the execution, working to exceed client expectations - on schedule and on budget. Specialists are in the Marketing Technology stack (e.g. HubSpot) day in, day out. They work with our team of writers and designers to source content and create compelling offers. Tune in for this fireside chat to hear firsthand what the day-to-day looks like as a specialist.

1:00 PM - 1:15 PM ET SmartBug Perks & Benefits

Meet our Director of People Ops, Dominique Phillips, for a quick presentation on all of the awesome perks and benefits we receive at SmartBug.

1:20 PM - 1:30 PM ET My Career Path at SmartBug


Working at SmartBug means working at a company that focuses on growth, creating opportunities for new skills and career paths. Meet a SmartBug who's done just that. Learn how she built a career path that matches her passions and skills over the years at SmartBug.
1:35 PM - 2:00 PM ET SmartBug Culture Panel


We'll wrap up the job fair with a panel of SmartBugs from different teams across the agency, who will share all about what life really looks like at SmartBug. Get your questions answered on things like:



What's remote work really like?
How do you stay connected?
What is SmartBugaPalooza?
How do you have fun at work?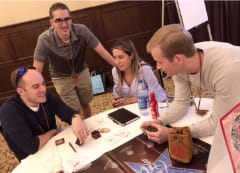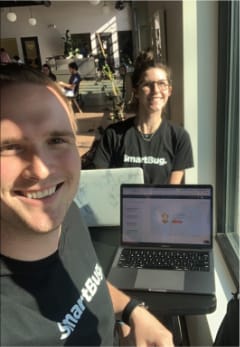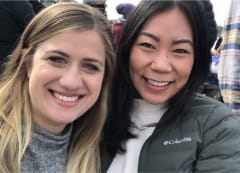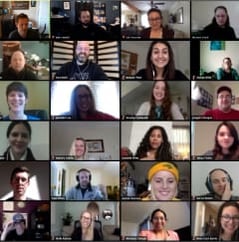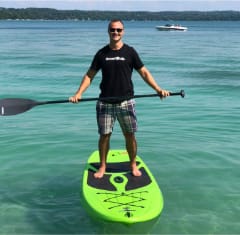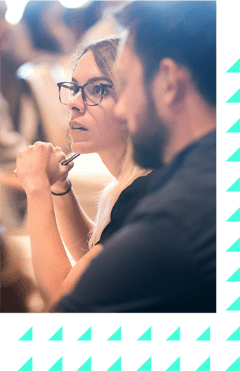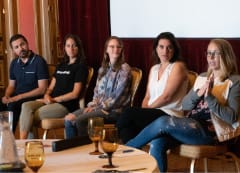 Want to Learn About SmartBug's Culture Before the Job Fair?