We Hope You Enjoy
Goal Setting and Reporting for Long-Term Success
Want to know what you'll learn before watching? Scroll down.
You are ready for the year and have exciting marketing campaigns waiting to be released like kids waiting for the bell before spring break. But have you taken the time to clearly define your goals for these projects, determine what metrics you will report on, and how you will gather data? It's these finer points that can make or break your campaign.
Set yourself up for long-term success.
In this educational webinar, you'll learn:
How to ensure marketing goals and the overall company goals are aligned
How to identify and predict seasonal trends that occur within your audience
How to organize your reporting to prove your progress and crush your marketing presentations
Recorded in January 2020
To download the assets in our Goal Setting and Reporting Bundle, click below.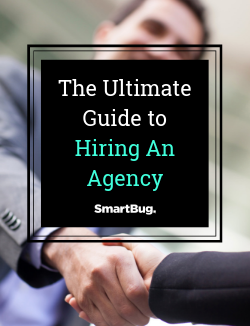 Set marketing goals, compare agencies, get prepared, and stay organized with:
The Ultimate Guide to Hiring an Agency
Check It Out