We Hope You Enjoy
How to Organize and Revive Leads in Your Growing Database
Want to know what you'll learn before watching? Scroll down.
Are you living in fear of your sprawling database and unsure of how to clean it up? You're not alone—but you shouldn't push off the seemingly daunting task any longer!
Not only is an organized, up-to-date CRM is key to any organization's success, but, if you haven't cleaned up your database in a while, odds are you're sitting on prospects who could be nurtured into customers.
In this educational webinar you'll learn:

Why an organized database is key to your organization's success

Ways to organize your growing database (so it stays clean as you scale)

Ideas on how to nurture and revive old leads in your database
Bonus! Click below to receive a free Lead Nurturing Workbook.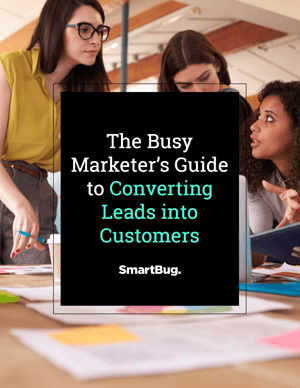 Leads enter your flywheel, then what? Learn how to build an effective lead nurturing campaign and more in:
The Busy Marketer's Guide to Converting Leads into Customers
Check It Out