Platform Comparison Bundle
HubSpot vs. Mailchimp
Should you keep using Mailchimp, or should you finally make the leap and start using HubSpot? This bundle contains three assets that will help you compare both platforms and lead you toward the right decision.
Download Now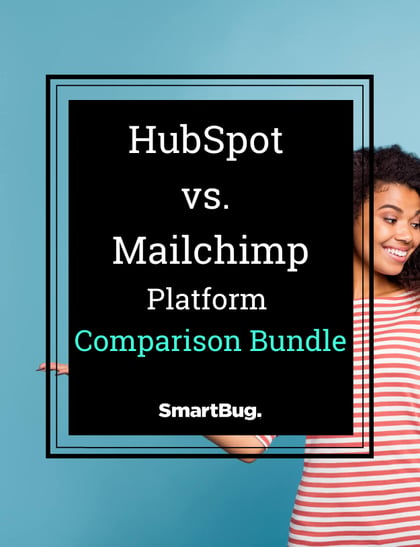 Convinced HubSpot is the right tool for your organization, but your team isn't?
This bundle is tailored to marketers who are convinced HubSpot is the right fit for their organization's needs, but their team doesn't fully back them up. If this is you, we've got the perfect tools to help you get HubSpot buy-in.
Still hesitant about making the switch to HubSpot?
This bundle is also made with you in mind. Our team of digital marketing experts have compiled a list of Mailchimp and HubSpot features and how they compare.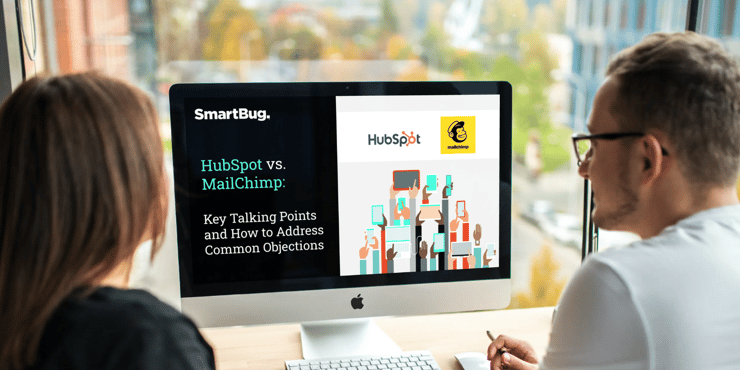 This bundle will allow you to:
Find the right platform for your organization's needs
Identify and compare both platform's features
Move the conversation in the right direction
All businesses are different. What works well for others, even in the same industry, might not work well for you. With the many marketing automation platforms out there today, a clear understanding of your current business needs is crucial. Just as importantly, you must understand each platform's features to make an informed decision—so make sure your decision is backed by research!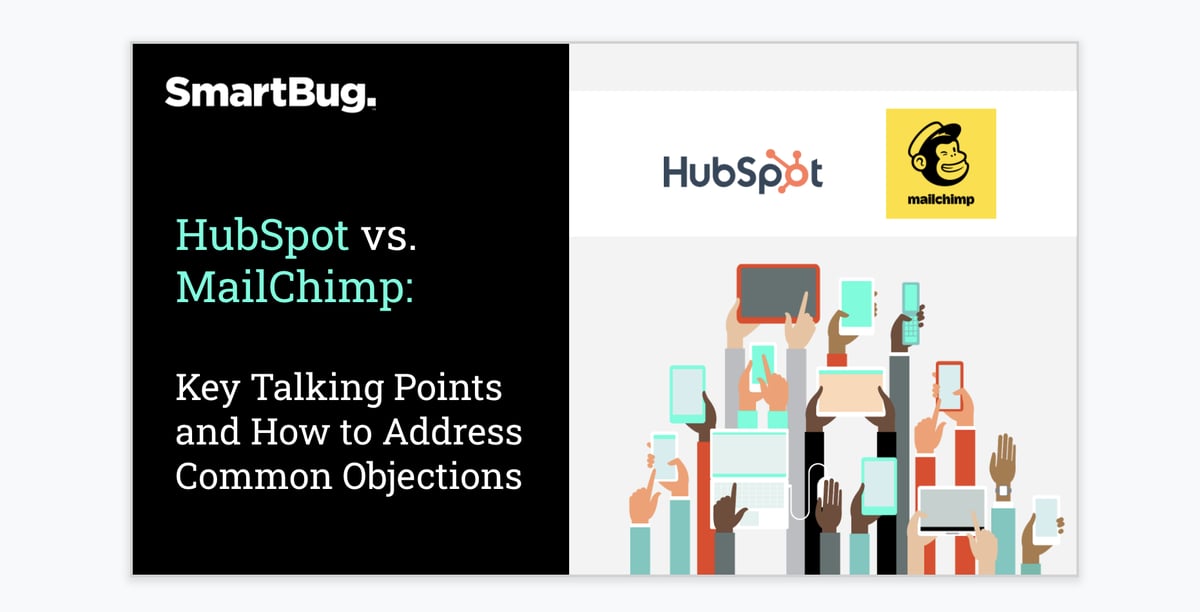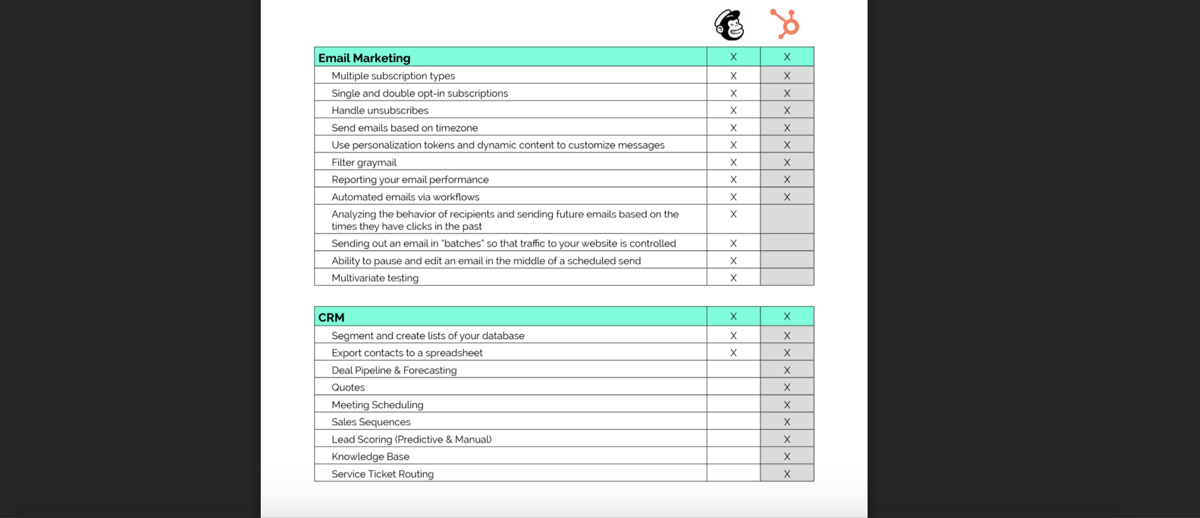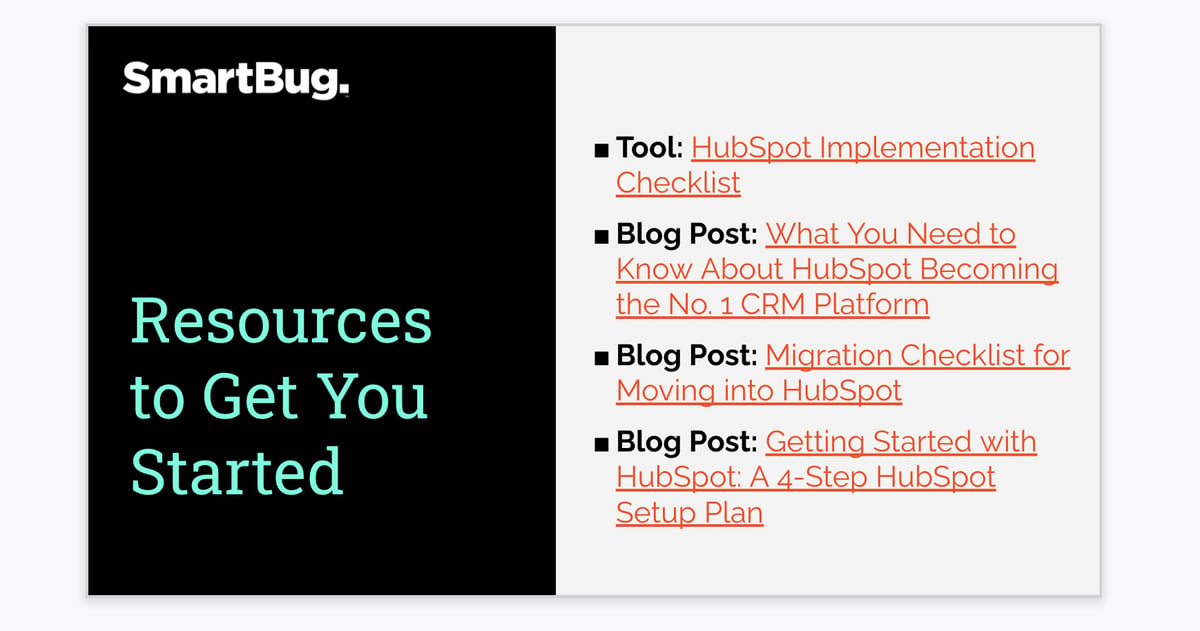 In the bundle you'll find:
Key Talking Points and How to Address Common Objections (Slide Deck)
Platform Comparison Chart (PDF)
How to Get HubSpot Buy-In (Email Script)
Understand which platform best fits your needs
Just fill the form below and access your bundle