On-Demand Webinar
Right-Sizing Your Tech Stack: Building Your Revenue Systems Landscape for Operational Efficiency
When businesses need to improve operational efficiency and increase productivity, the tech stack is the first place they look. Learn how to right-size your tech stack to maximize efficiency and increase revenue.
Access On-Demand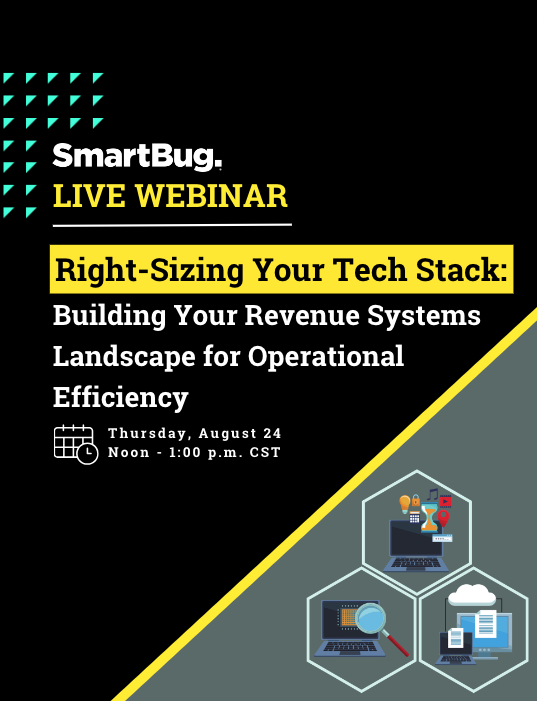 Often, organizations onboard technology without giving thought to scalability, or they tack on additional tech to solve isolated departmental problems and, over time, find themselves suffering from tech stack bloat. Before you know it, it's time to consolidate, migrate, and/or integrate to take your team to the next level—and, most importantly, provide executive leadership with clear and concise reporting visibility across teams.

Making the move starts with a strategy and a plan. Before you deploy a new tool or decide whether you should stay with the ones you have, you must first answer a few questions and outline your business goals. A few starting questions include:
What does your business need?
What doesn't it have today that would make operations better?
What internal processes could benefit from automation?
Do you have a tech stack that can grow with you, and can its pieces talk to one another for seamless reporting?
Most importantly, will the tools be easy for your team to use?
Prepare to be transformed by the insights from our panel of industry experts: Tonia Speir, Brent Worley, and Zachary Chastain. With their wealth of knowledge and our recent achievement of the
HubSpot Custom Integration Accreditation
, we're ready to propel your business to new heights of operational efficiency
.
In this webinar, you'll learn how to:
Master operations with strategic partners: Discover best practices and learn how to harness integrations and migrations between platforms such as HubSpot, Salesforce, and Microsoft Dynamics to ensure a smooth transition and a successful business journey.
Uncover your team's data demands: Learn how to accurately gauge and meet your team's data needs, driving efficiency and productivity.
Demystify complex migrations/integrations: Acquire knowledge about common standards, indispensable templates, and critical questions that will simplify your migration or integration process.
Tackle challenges head-on: Gain insights into prevalent internal and external obstacles and learn proactive strategies to overcome them effectively.
PLUS, after the event, you'll receive exclusive integration-based content hand-crafted by industry gurus. This content will be your road map to integrating your tech stack, ensuring you're equipped for success.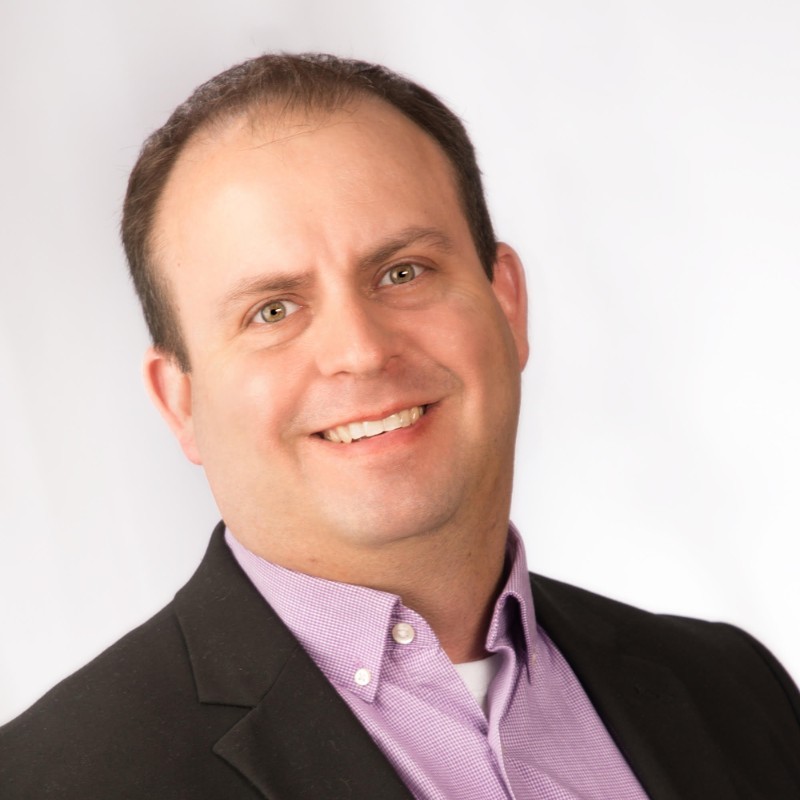 Brent Worley
Senior Director of Technical Services at SmartBug Media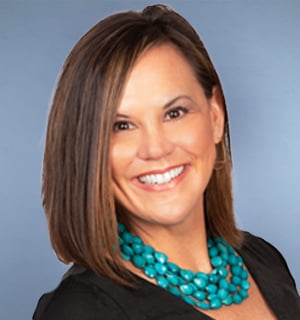 Tonia Speir
Senior Sales Executive, Enterprise Services at SmartBug Media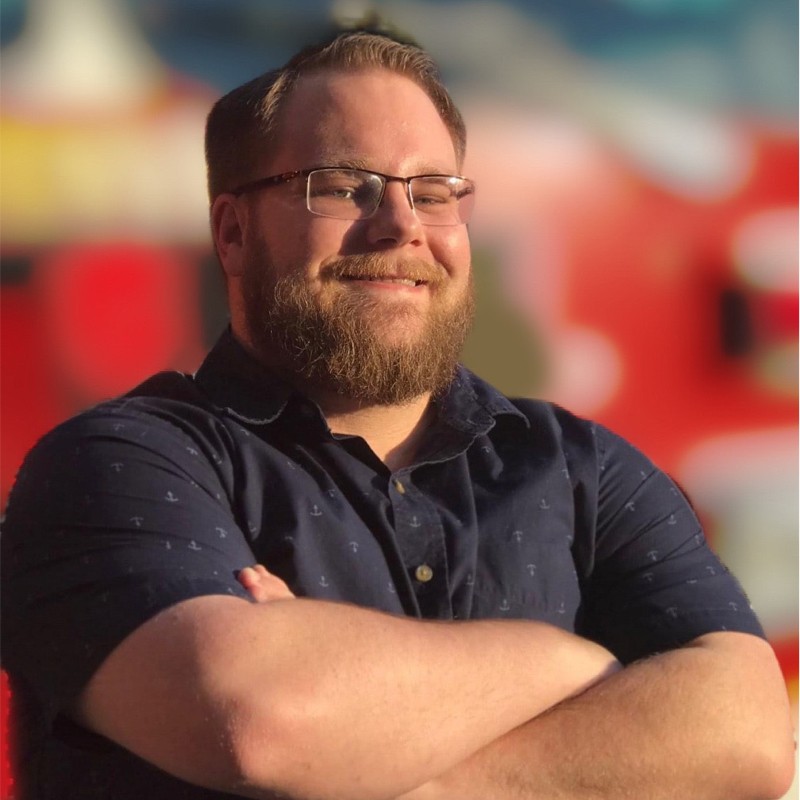 Zachary Chastain
Senior HubSpot Solutions Consultant at SmartBug Media
Who is this webinar tailored to?
All are welcome to attend. That said, this webinar is specifically tailored to:
Marketing and sales leaders who are scaling back, combining, or growing their tech stack
IT/tech teams helping vet tech solutions
COOs looking to optimize productivity and/or reduce tech costs
How will you use my personal information?
We may use or disclose the personal information we collect for one or more of the following business purposes:
To provide you with information, products, or services that you request from us
To provide you with email alerts, event registration confirmation, and other notices concerning products, services, events, or news that may be of interest to you
To carry out our obligations and enforce our rights arising from any contracts entered into between you and us, including for billing and collections
To carry out our obligations and enforce our rights arising from any contracts entered into with our clients
To improve our website and present its contents to you
For testing, research, analysis, and product development
As necessary or appropriate to protect the rights, property, or safety of us, our clients, or others
To respond to law enforcement requests and as required by applicable law, court order, or governmental regulations
As described to you when collecting your personal information or as otherwise set forth in the CCPA
We will not collect additional categories of personal information or use the personal information we collect for materially different, unrelated, or incompatible purposes without providing you notice.

Link to our privacy policy.
It's Time to Right-Size Your Tech Stack
Register below to access the on-demand recording.