We hope you enjoy:
The Power of Psychology In Sales Enablement: Using Your Customer's Brain To Drive More Revenue
Want to know what you'll learn before watching? Scroll down.
Many organizations recognize the value of sales enablement and have adopted it into their practices. Unfortunately, most have not explored and defined the relationship between sales and marketing that enables sales to meet the buyer at their location throughout the entire buyer's journey. Understanding the reasons that cause people and organizations to buy when they do will help you drive more revenue with your sales enablement practices.
In this webinar we discuss:
Technology and tools to tap into your customer's brain and drive more revenue

Research that changes how we should approach sales enablement

Change management and how to ensure sales enablement is a success across sales and marketing
Recorded December 2018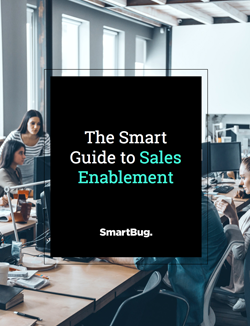 Learn how sales enablement can drive growth and improve internal communication with:
The Smart Guide to Sales Enablement
Check It Out