We Hope You Enjoy
How Video and Inbound Marketing Are Humanizing Financial Services
Hosted in collaboration with Vidyard. Want to know what you'll learn before watching? Scroll down.
The financial services industry has changed. Companies like Venmo and Mint have entered the stage with clean and friendly digital user experiences that appeal to today's buyers and allow them to bank at the click of a button. Without the need for customers to drive to a physical location or wealth management office to complete transactions and investments, financial services lose the opportunity to build relationships with clients in person. So how can you connect with clients and keep up in the digital age? With the help of video and inbound marketing, financial service companies not only reach their customers of the future but also improve relationships with existing customers.
In this webinar, we discuss:
Why your leads and customers crave video and inbound marketing
Enhancing your visitors' digital experience
Improving relationship management with video and inbound marketing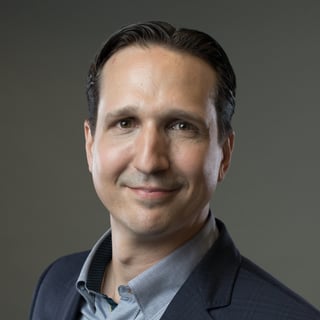 Tyler Lessard
Tyler heads up the marketing team at Vidyard, a leading provider of video marketing and video selling solutions for business. He's a passionate content marketer and storyteller at heart who thrives on creating exceptional customer experiences. Prior to Vidyard he was VP Global Alliances at BlackBerry. When he's not chasing higher engagement rates, he can found chasing one of his four wonderful children or watching Game of Thrones, Ozark and Dora (yes, she is still exploring!)
Kristen Deyo
Kristen is a Marketing Strategist at SmartBug based in Ontario, Canada. She has 5+ years of experience in inbound marketing and demand generation and is passionate about helping organizations reach their revenue goals. She holds degrees from Queen's University (Cha'Gheill!) and the St. Lawrence School of Business. When not digitally plugged in, you can find her enjoying a good happy hour or planning her next adventure.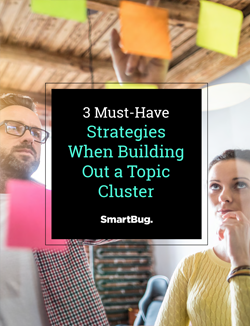 Create a better user experience and improve your rank in organic search with:
3 Must-Have Strategies When Building Out a Topic Cluster
Check It Out