Marketing Metrics Template
SaaS Marketing Metrics Presentation Template
SaaS marketers are increasingly being asked to connect their efforts back to revenue growth. Simple lead generation and conversions aren't enough. Showcasing the right metrics is key, but we can all agree that it's not easy.
Download Now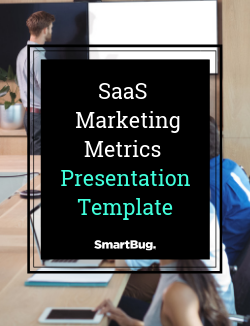 In the SaaS world, executives and investors view marketers as responsible for two metrics: customer acquisition and customer retention. No matter how much web traffic or how many impressions or sales qualified leads you generate, you must be able to tie these marketing metrics to revenue and new customers.
This presentation template for SaaS marketing metrics gives you everything you need to show the business impact of your marketing campaigns. How can SaaS marketers set themselves up for success and tie every effort back to revenue? Start proving ROI with our ready-to-use template.
This template will enable you to:
See the impact and progress of your marketing goals.
Understand how to accurately calculate and present metrics.
Establish the right next action steps to meet your revenue goals.
Nothing is more important (or rewarding) than being able to tie your hard work to revenue and see how your efforts are driving growth for your organization. Remember, we're all at various stages of our attribution maturity, and it takes practice and refinement to get it right.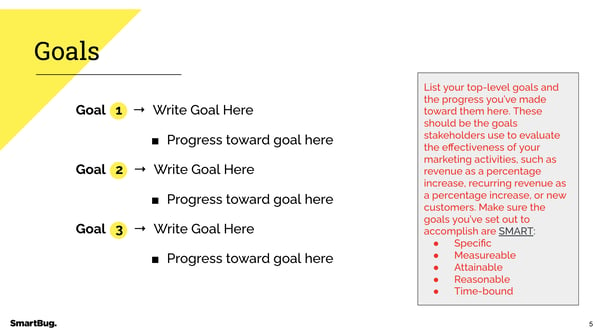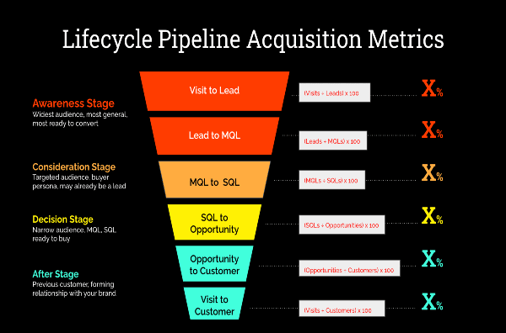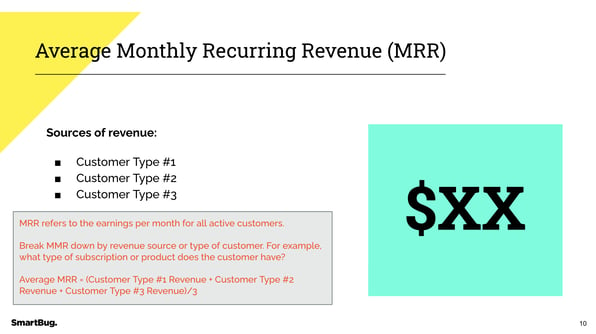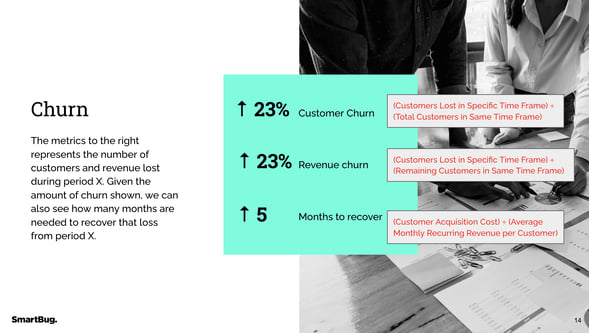 Start reporting the most impactful metrics to the board.
Download our ready-to-use template by filling out the form below.