Template
Email & SMS New Years Resolutions and Overstock Calendar Template
Remove the guesswork on what and when to send.
Download Now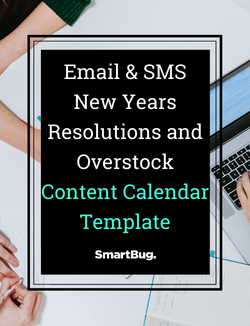 E-comm brands typically think of January as a slow month for business. During this time, it's common to see cuts to marketing budgets and less frequent communication with customers.
However, pulling back on efforts in the New Year is a big mistake. Think about it; your brand has just spent a ton of marketing budget drawing in new customers for the holidays, and if you don't have a communication strategy to engage with all your new customers, those new buyers are going to forget about your brand.
After all, it's not very profitable to spend on marketing and ads—but it is profitable to drive up customer LTV.
Of course, you want to make sure those don't stay one-time customers. Sending the right volume of communications at the right time is critical to your brand's success in the New Year. This content calendar will help take the guesswork out of which channel to use for communication, whom to communicate with, and how frequently to do so. We've done the hard work for you.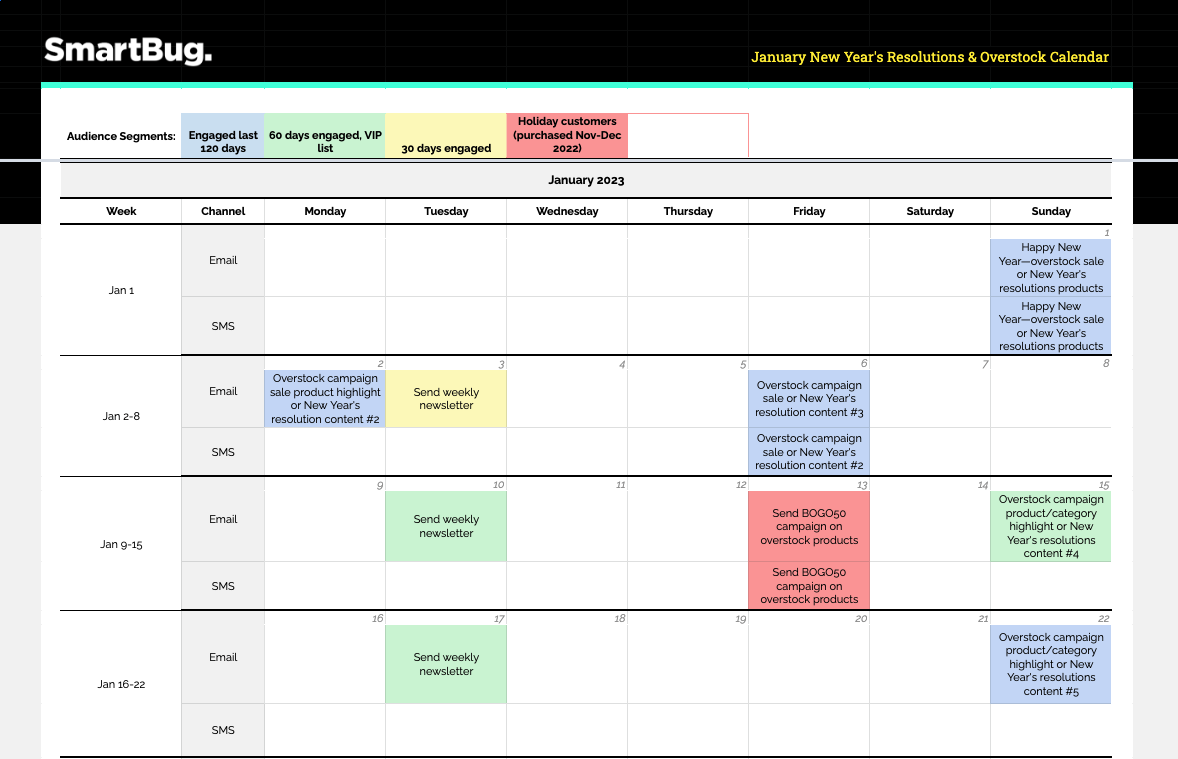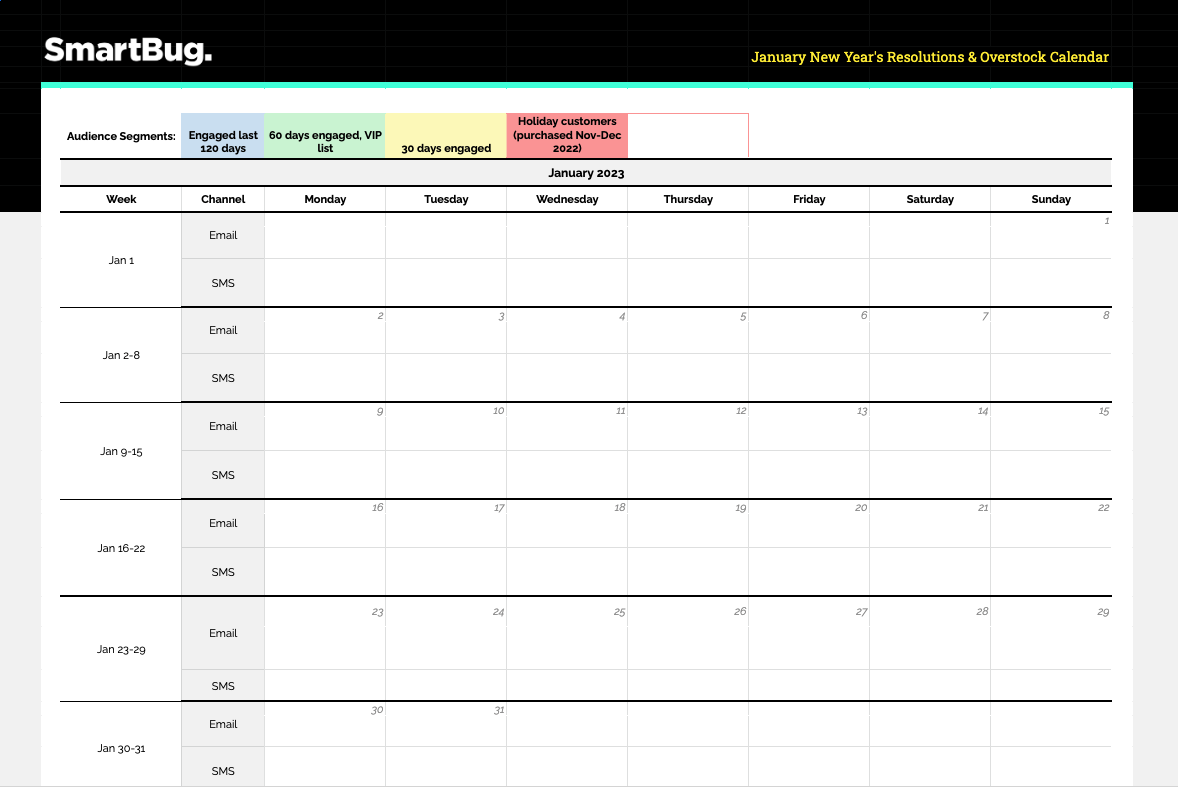 Some tips to get you started:
Send New Year's resolutions campaigns: Frame a series of campaigns around your customers' goals. The "New Year, New You" theme isn't just for health and beauty brands!

Send overstock campaigns: Overshot your inventory this year? Come up with some January deals to get that extra inventory off the shelves. Customers love these deals!

Send top-of-mind content: The most important thing to remember about top-of-mind content is that it's not sales-y. People have been getting offers on products for months at this point, so it's time to give them a break!
Your Content Calendar Awaits
Fill out the form to get your template.