Template
Agency Comparison Chart
Finding the right agency for your marketing and sales needs can be a difficult process. If you're looking at multiple agencies, we have a treat for you! Our Agency Comparison Chart has 15 different points for you to check off for any agency you are vetting, plus room for more—and it's a Google Doc!
Download Now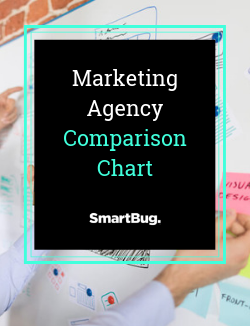 Not all inbound marketing agencies are created equal. Choosing an inbound marketing agency is not a decision that should be taken lightly, especially during uncertain economic times.
With the countless inbound marketing agencies that exist today, it can be overwhelmingly difficult to know how to choose the right one for your business. Your choice will ultimately reflect the quality of your marketing, which, in turn, will affect your results.
With our Agency Comparison Chart, you'll be able to:
Lay the foundation for a successful partnership
Begin a criteria-based inspection
Decide which option fits best with your needs
Choosing the right inbound marketing agency is not an easy task. Don't be afraid to ask questions, get answers, and find the right fit for your business.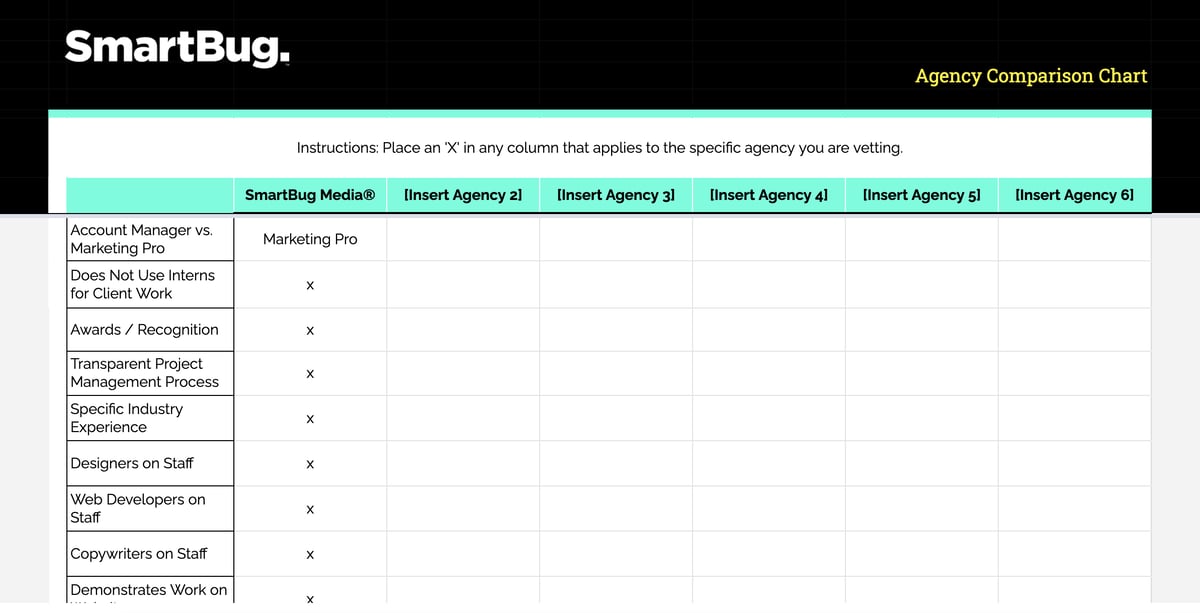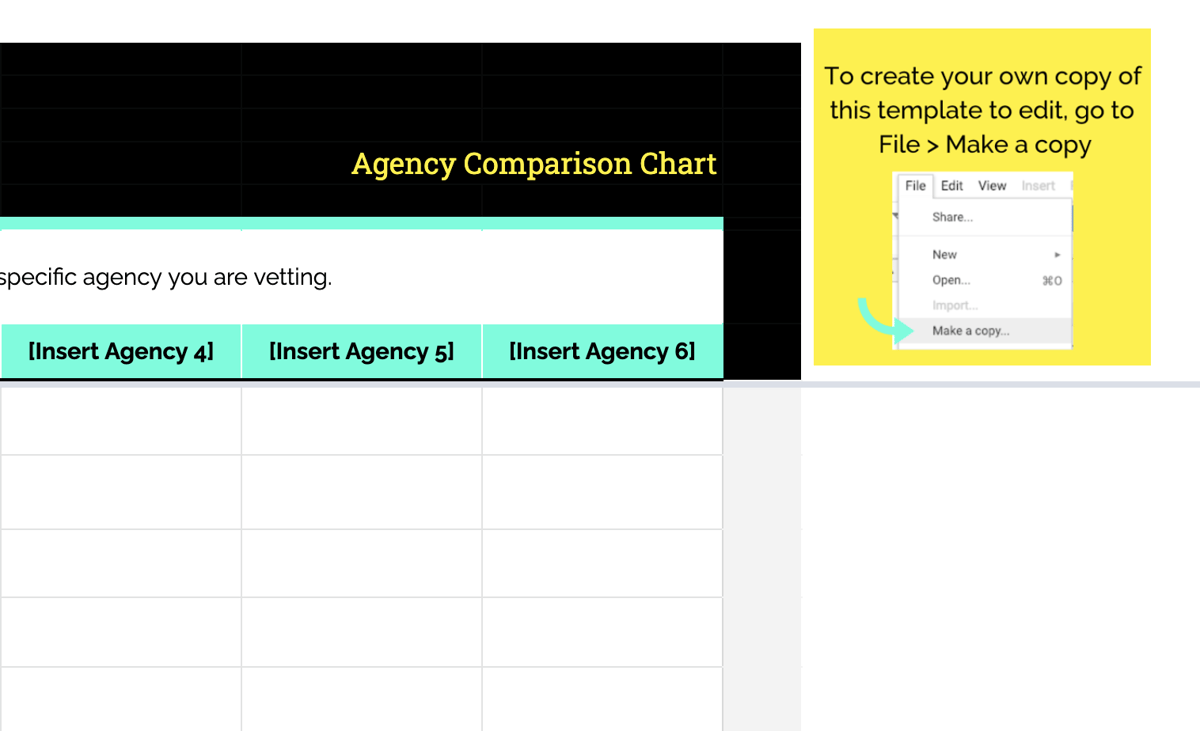 Our template includes the following criteria:
Industry Experience
Awards/Recognitions
Staff Capabilities
Time Zone Availability
Time Commitment
Staff Inbound Know-How and Certifications
Get answers and find the right fit for your business.
Just fill out the form below and get access to your template.