Pocket Guide
Inbound Marketing Quick Wins for Lead Generation in Manufacturing
Start generating leads now, without sacrificing long-term gains.
Download Now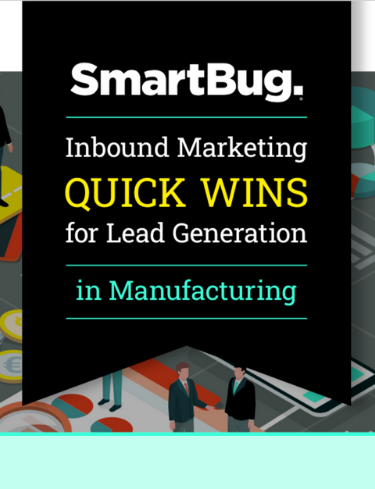 Whether you make hardware, paper products, or appliances, creating content with the intent of lead generation for your manufacturing company can establish a more sustainable system for filling your funnel—without relying on short-term campaigns or events like trade shows.
But in times of economic uncertainty you may need to generate leads immediately without sacrificing your long-term strategy. In this pocket guide, SmartBug's own marketing strategy team unveils tried-and-true quick wins to jump-start your lead-generation engine now.
Our quick manufacturing lead-generation tips guide can help you:
Keep current customers engaged in replenishing their stock
Convert more website visitors to leads
Determine what content to create to drive in more leads
Transform your existing internal content into lead-generating content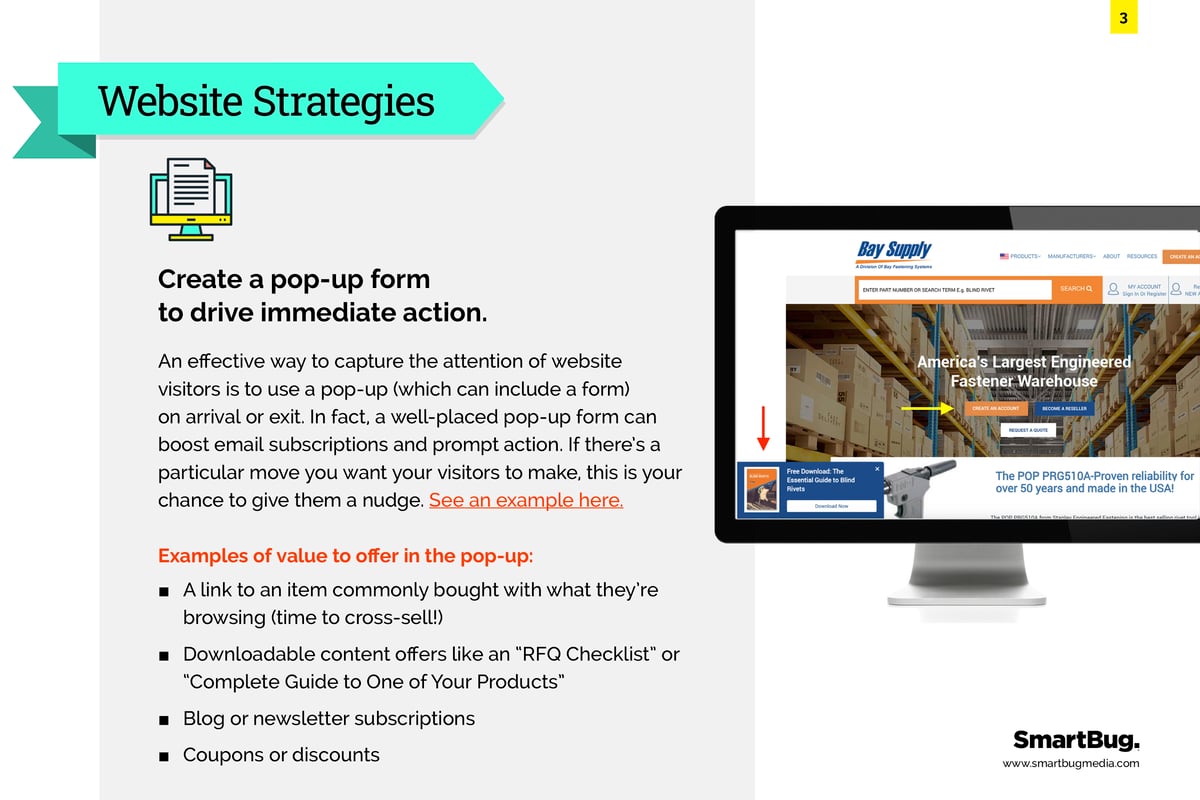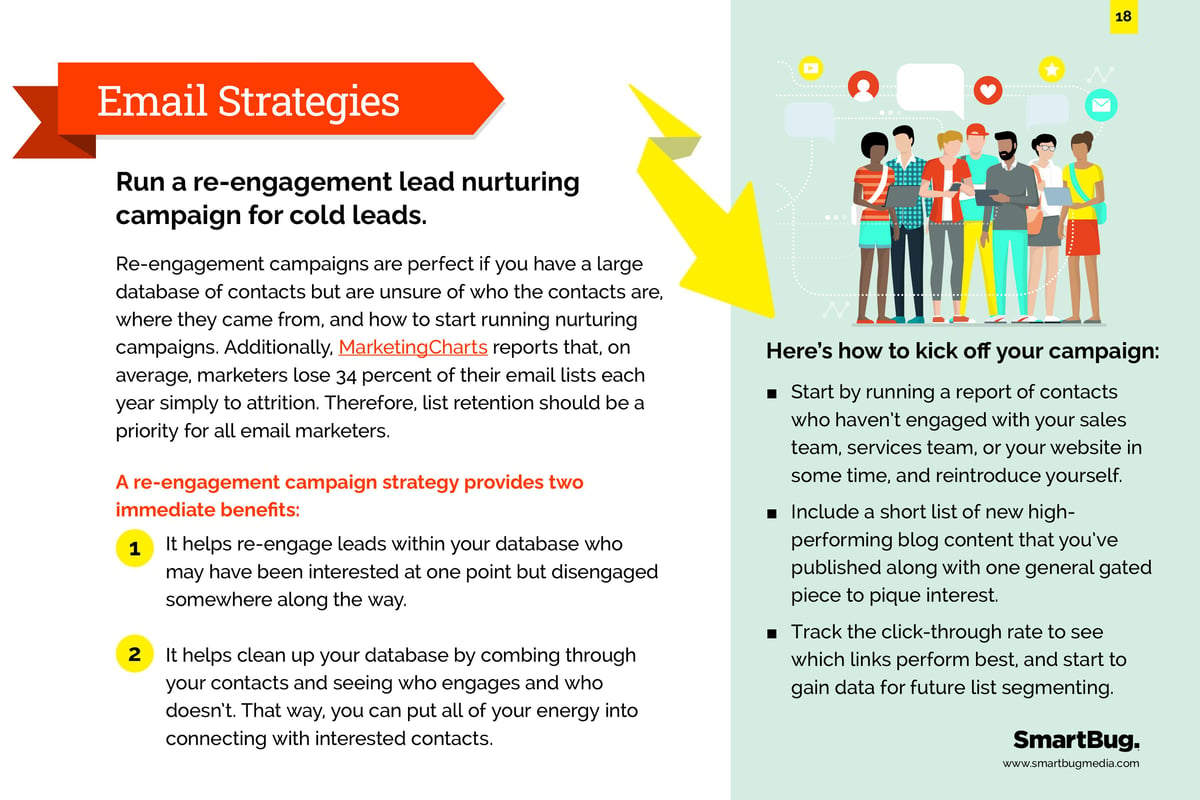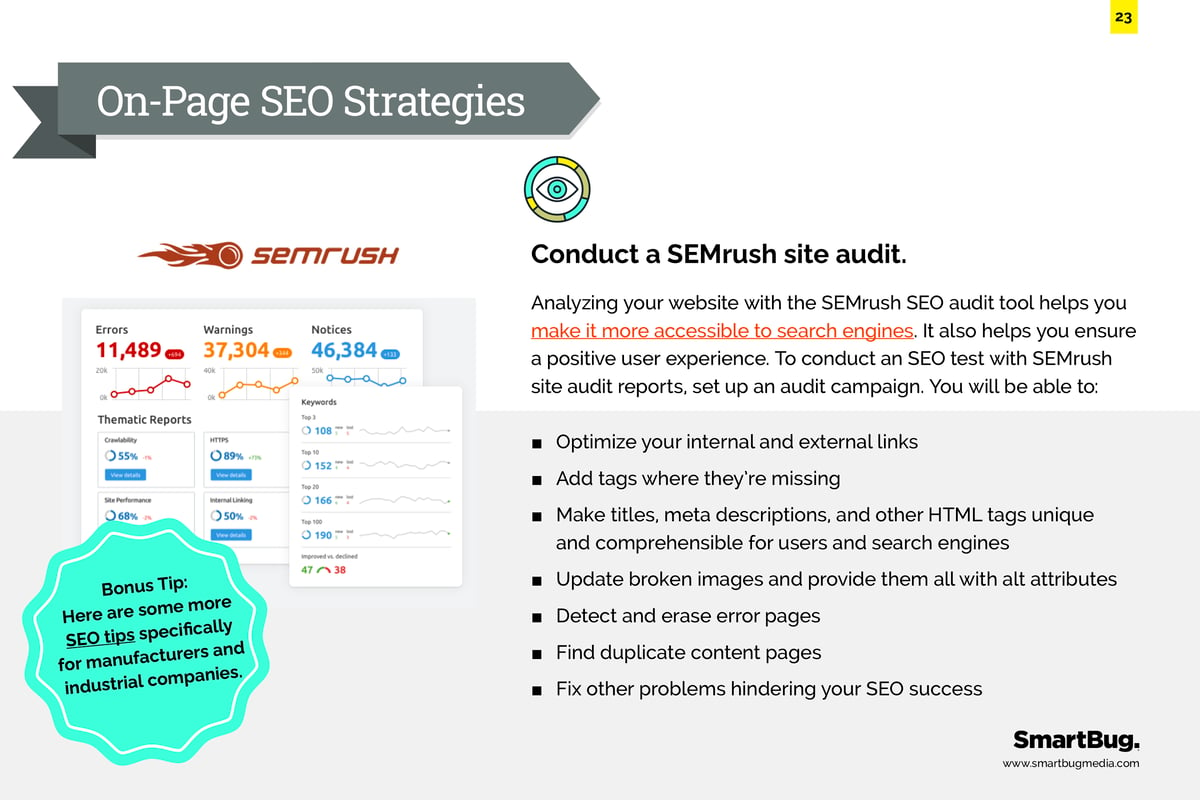 This pocket guide contains strategies to help you start generating leads now, including:
Quick website improvements that can increase conversion rates
Email strategies for abandoned carts, replenishment reminders, cross-selling by SKUs, and re-engagement lead nurturing
Content strategies, including how to replace or supplement your usual trade show presence
Why do I need to give my information?
We collect and use information for purposes such as:
Enhancing your experience
Enabling purchases of goods and services
Performing administration and technical support
Sending marketing communications and promotions
Processing product or offer inquiries
Informing you about special offers
Conducting surveys
Enabling you to enter sweepstakes, contests, and other promotions
Creating aggregated information about demographics and usage patterns
Subject to your explicit permission, sharing your information with third parties
What is lead generation?
Lead generation is the process of attracting prospects to your business and increasing their interest through nurturing with the end goal of converting them into a customer. Some ways to generate leads are through job applications, blog posts, coupons, live events, and online content.
How do I generate leads?
Depending on whether you are trying to hit goals for a short-term or long-term strategy, you can use a variety of marketing tactics to generate leads. If you want a more sustainable system for filling your funnel, creating content will be the best long-term approach. If you are looking to generate leads immediately, quick wins such as pop-ups, cold re-engagement campaigns, and a site audit will jump-start your engine now.
How can I come up with lead generation ideas?
A few lead generation tactics and strategies you can find in this guide include website improvements that can increase conversion rates (site audit), email strategies for areas of the buyer's journey (replenishment reminders), re-engagement lead nurtures, and content strategies.
How will you use my personal information?
We may use or disclose the personal information we collect for one or more of the following business purposes:
To provide you with information, products, or services that you request from us
To provide you with email alerts, event registration confirmation, and other notices concerning products, services, events, or news that may be of interest to you
To carry out our obligations and enforce our rights arising from any contracts entered into between you and us, including for billing and collections
To carry out our obligations and enforce our rights arising from any contracts entered into with our clients
To improve our website and present its contents to you
For testing, research, analysis, and product development
As necessary or appropriate to protect the rights, property, or safety of us, our clients, or others
To respond to law enforcement requests and as required by applicable law, court order, or governmental regulations
As described to you when collecting your personal information or as otherwise set forth in the CCPA
We will not collect additional categories of personal information or use the personal information we collected for materially different, unrelated, or incompatible purposes without providing you notice.
Start Generating Leads for Your Manufacturing Business Now
Simply fill out this form to receive your pocket guide.