Guide
The Ultimate Guide for Higher Education to Achieve Inbound Success
Looking to boost online applications and supply enough leads for your enrollment counselors to hit enrollment numbers? This guide will help you embrace inbound marketing and lead you to a digitally-driven approach to reach students in those online spaces where they're interacting more frequently.
Download Now
Today's students are comfortable conducting their own research online. Traditional marketing alone is no longer in line with modern students' behaviors, and if your university's marketing team doesn't have a solid strategy to engage prospective students online, you're likely to lose them.
With a little work, higher education marketers who embrace inbound can race ahead of the competition, quickly grow leads, and reach students in those online spaces where they're interacting more frequently.
In this guide you'll learn to:
Use inbound to increase your post-pandemic enrollment rate
Unlock digital marketing strategies that lift conversions
Create content your prospective and current students crave
Understand inbound marketing best practices and secure long-term growth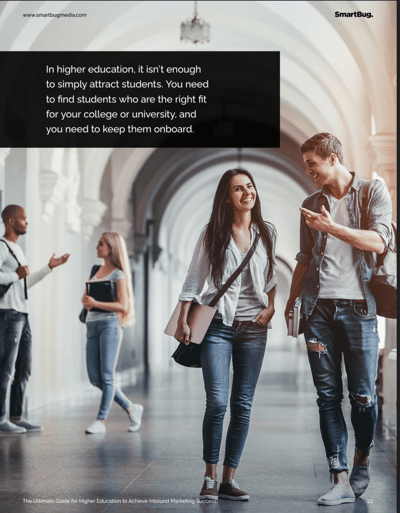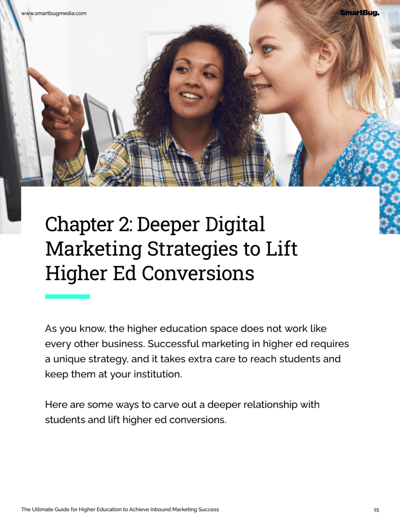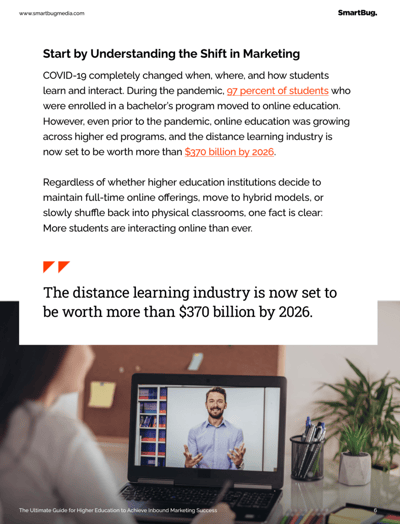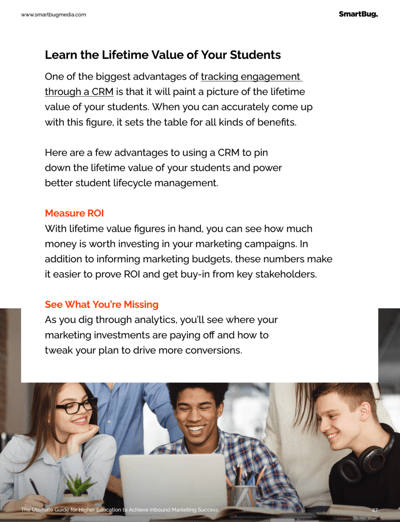 As many schools are stuck relying solely on traditional ads to reach students, higher education marketers have a golden opportunity to connect with prospects where they're living and interacting: in a digital world. With inbound marketing, you can use content, data insights, and admissions information to land more leads and skyrocket enrollment, improving your students' online experiences at every moment along the way.
Attract and keep the right students by:
Understanding the buyer's journey
Creating compelling content to their needs
Building out conversion paths
Ready to grow Student Enrollment with Inbound Marketing?
Simply fill out this form to get access to your own copy of the higher ed guide to inbound success