Infographic + Guide
How Fitness Centers Can Increase Member Retention with Lifecycle Marketing Strategy
Put Your Data to Work to Drive Client Retention
Access Full Guide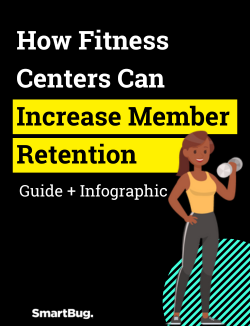 You've likely heard the saying, "You never get a second chance to make a first impression."
This may be true in many situations—but with the right tools and strategy, fitness centers can make a strong first, second, and lasting impression on their clients.
As we explore in our new guide, How Fitness Centers Can Increase Customer Retention with Lifecycle Marketing Strategy, many fitness centers aren't able to achieve this mark because their current and potential clients' information is scattered across various systems.
If a gym can't make a good impression, it will never get the chance to create personalized and tailored experiences, promote individualized fitness programs, or increase retention.
That's where SmartBug and Klaviyo come in, delivering a powerful new integration with Mindbody.
Want all of these benefits (and more) for your fitness center clients? Keep scrolling for a deeper look into the strategies and insights you can download in the full version of our guide.
How Fitness Centers Can

Increase Member Retention

with Lifecycle Marketing Strategy
There's nothing quite like the runner's high, the perfect beat on a Zumba playlist, or that feeling of hitting your fitness goal. That is, unless you're in charge of marketing for your fitness center and your savvy lifecycle marketing strategy begins to fire on all cylinders, keeping clients engaged and coming back for more.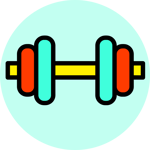 Unfortunately, many fitness centers can't quite feel this vibe. With clients' key information scattered across different systems, it's hard to see the complete picture of those clients' experiences.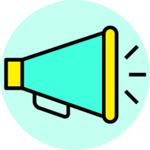 This disparity leaves marketers unable to create tailored experiences, promote personalized programs, and optimize campaign performance.
That's where SmartBug and Klaviyo swoop in like caped heroes, facilitating a new integration with Mindbody. Say goodbye to scattered data and hello to unified information that drives home your understanding of clients' pain points and desires.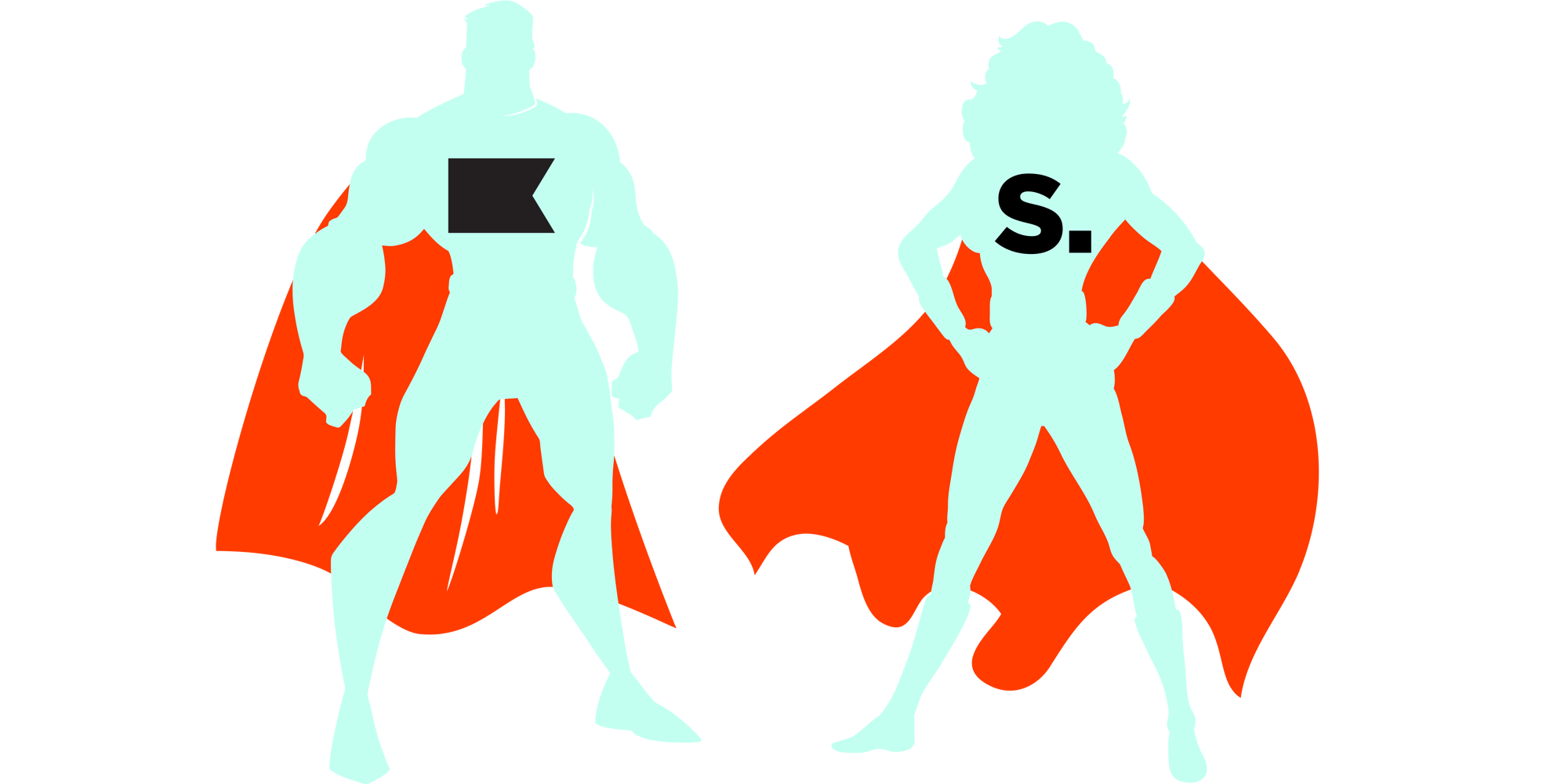 Here's how: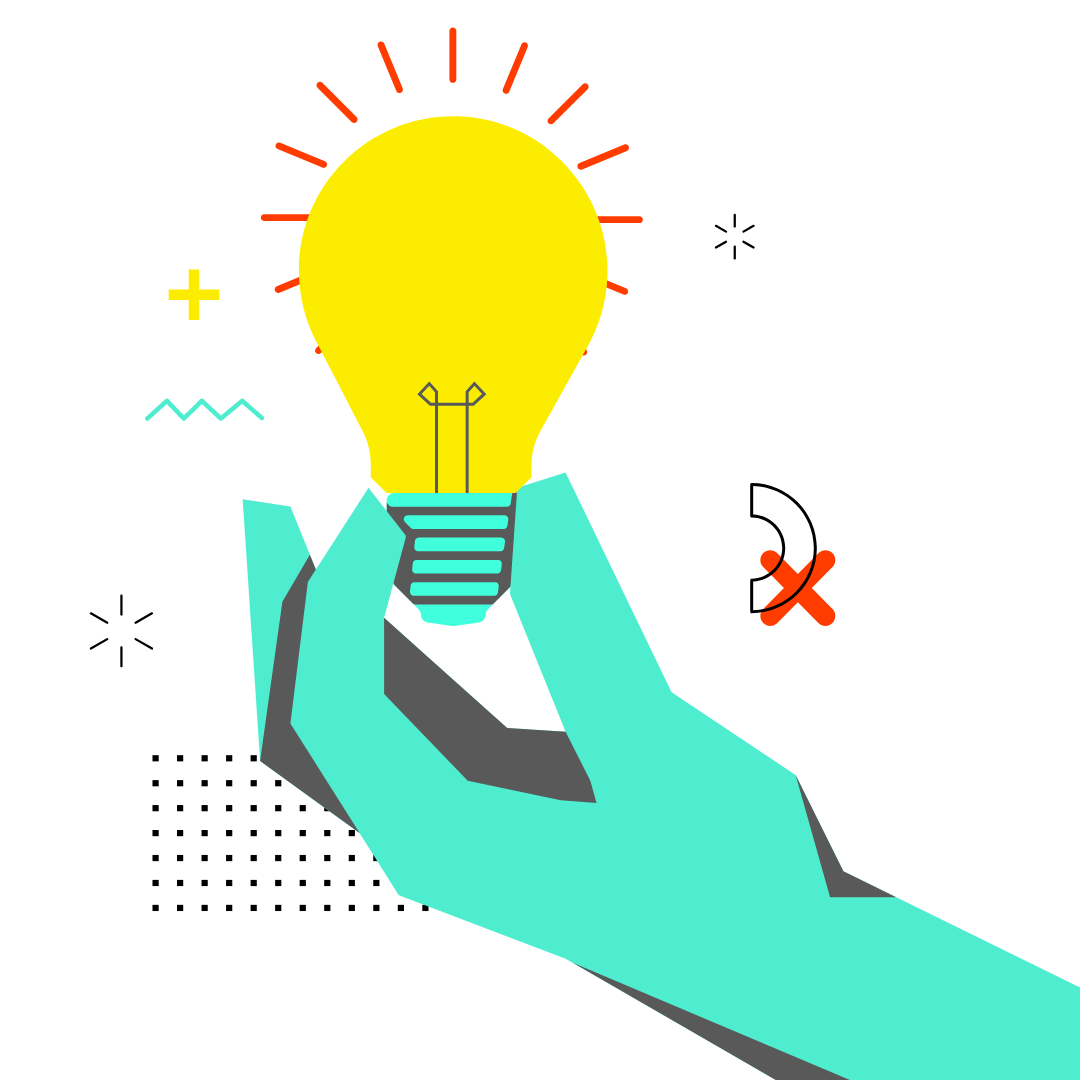 Unified Data
SmartBug will set your team up with the ability to tap into your existing Mindbody data within Klaviyo and effortlessly sort, visualize, and segment contacts to embrace the full power of unified customer data.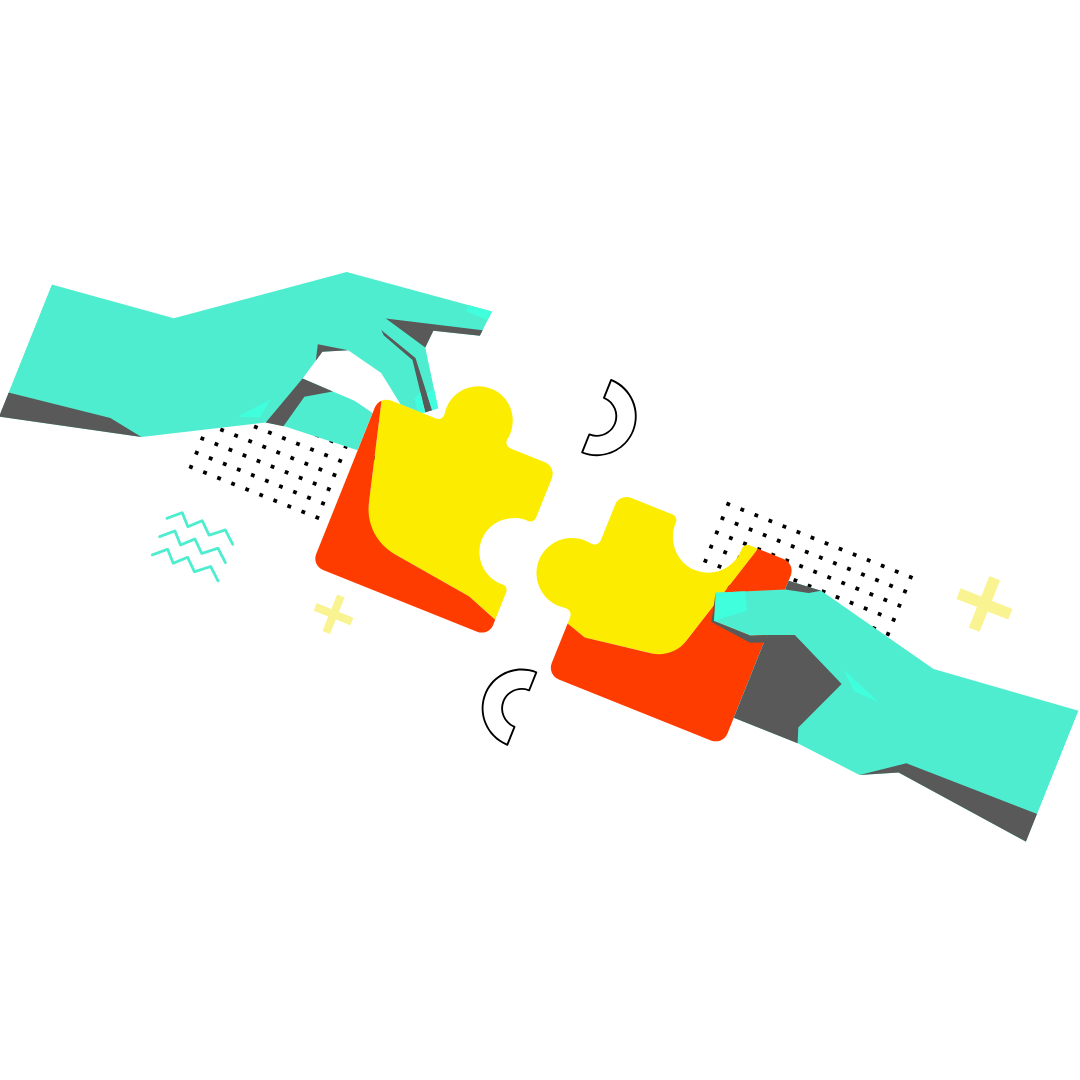 Deep Personalization
Take personalization to a whole new level and discover personalized preferences within your existing customer profiles. Use this information to unleash the magic of personalized messaging, flows, and campaigns that will make your members feel like you're reading their minds!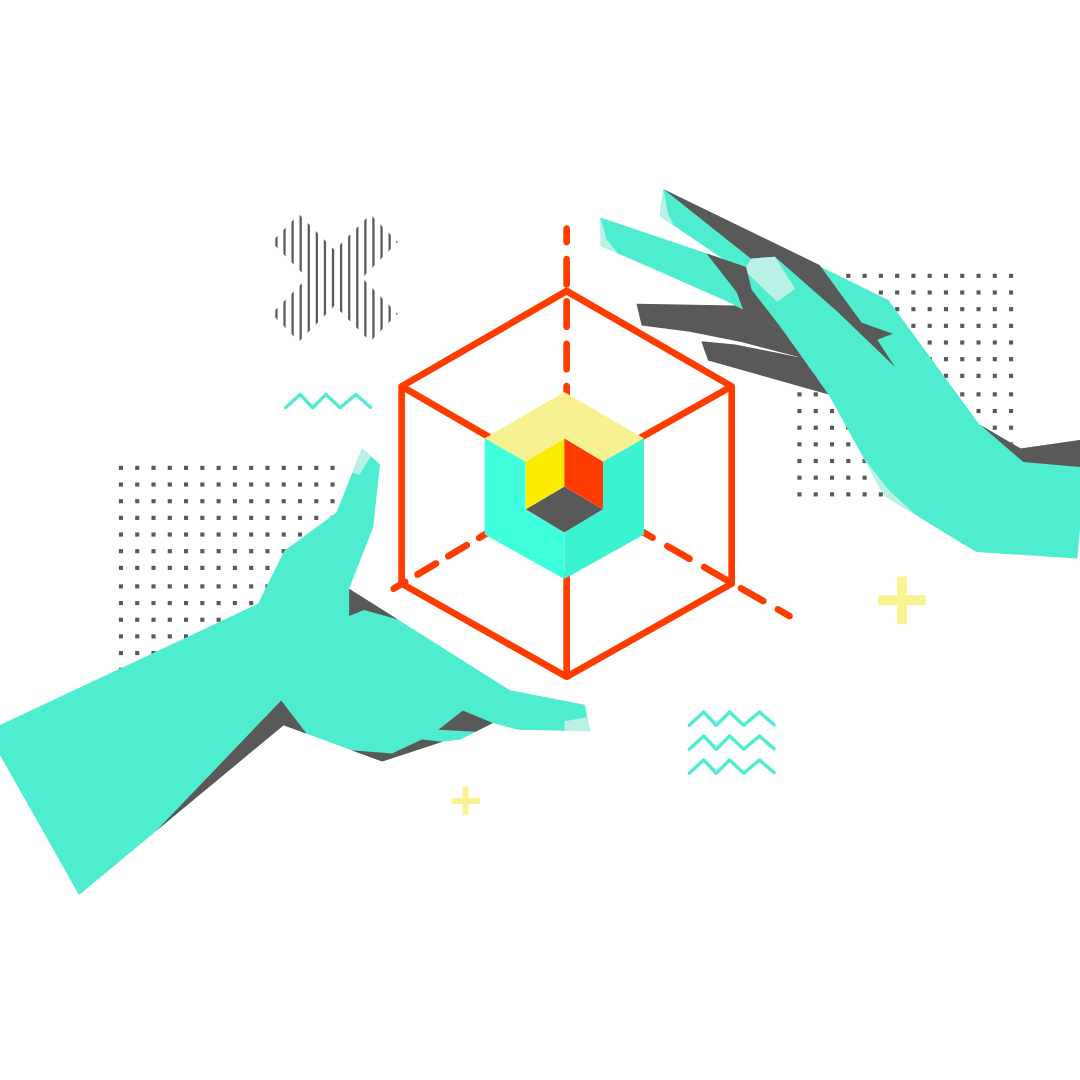 Multi-Channel Functionality
Easily choreograph marketing campaigns across all of your channels with marketing automation and data management in Klaviyo. No more juggling between platforms; it's time to create a seamless and exhilarating multi-channel experience that wows your clients at every turn.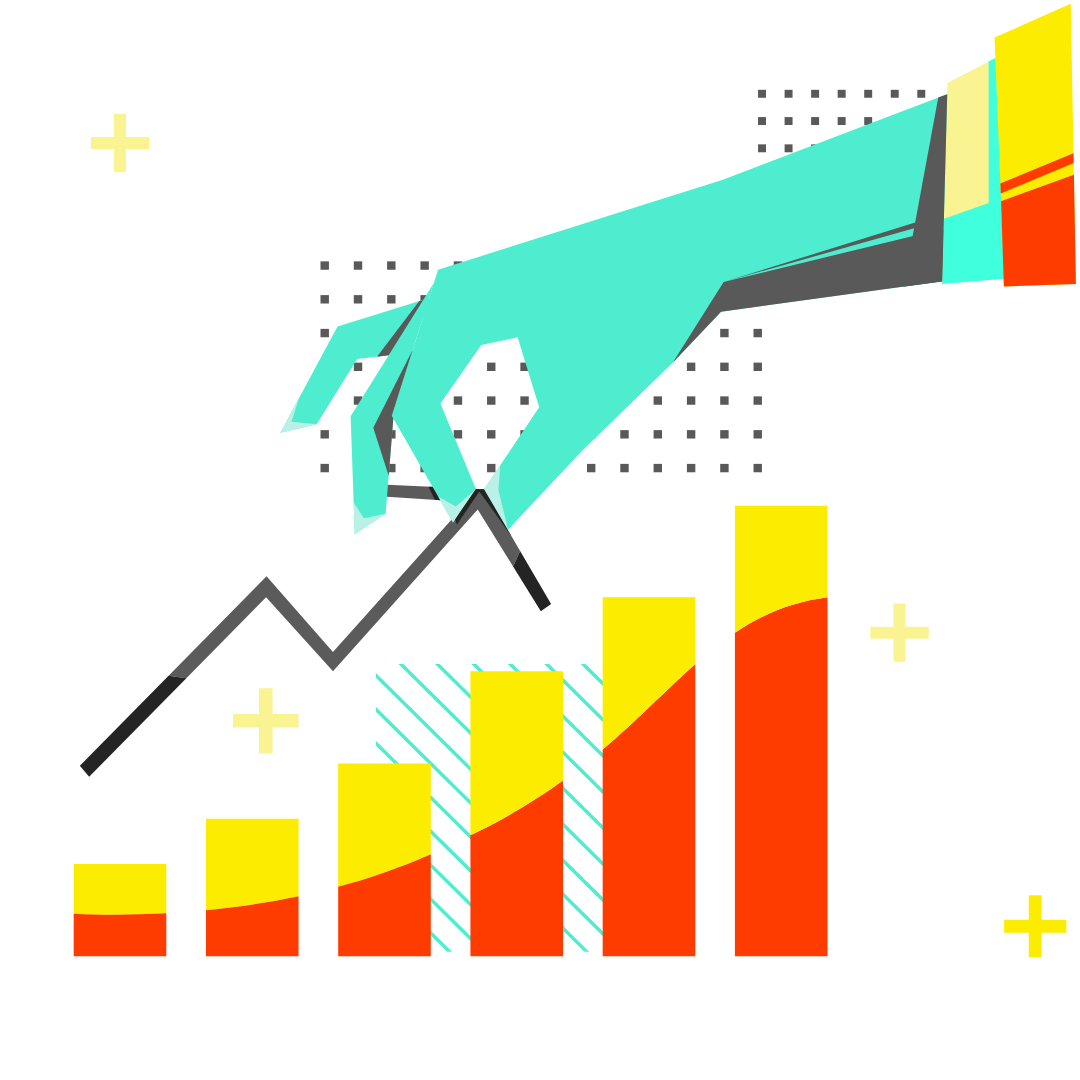 Reporting & Analytics
Get ready to have crystal-clear insights into the performance of your marketing campaigns using Klaviyo's reporting and analytics feature. It's like having a fitness tracker for your marketing efforts—see what's working and what's not, and make data-driven decisions that will keep your marketing campaign pumping in that sweet spot.
So that's a look behind the marketing curtain, supported by the combined forces of SmartBug, Klaviyo, and the new integration with Mindbody.

Now, let's see how all this seamless marketing power plays out in the life of one potential fitness center member as she makes her way through her own marketing journey, from forming a first impression to attending her first class to becoming a full member.
Download the full strategic guide on increasing membership retention.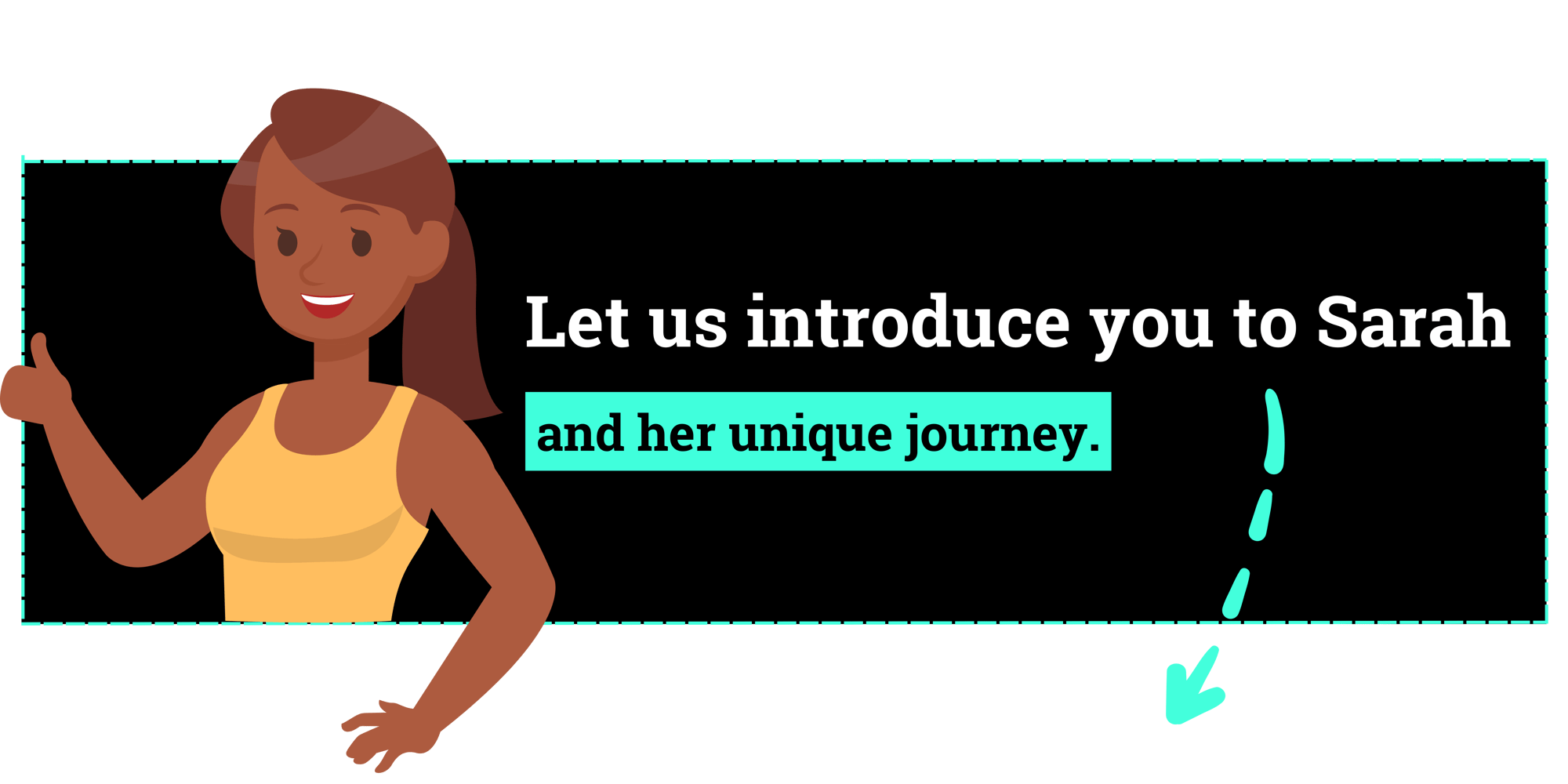 Make the Best
First Impression

with Targeted Paid Social Ads

She doesn't know it yet, but everything Sarah is looking for in a fitness center can be found at your facility. For you, knowing where and how to find Sarah is the first step toward catching her attention.
Unlock the secret sauce to discover potential clients like Sarah.
By leveraging Klaviyo's powerful data analytics, SmartBug works to create lookalike audiences to reach people like Sarah on platforms such as Facebook and Instagram. But the work doesn't stop there; this data and approach can also be used to reach other segments with tailored and promoted personalized ads, ensuring each group feels understood and valued.
An Engaging

Website Experience Gives Marketers the Information They Need
Curious to learn more after seeing a social media ad, Sarah continues her journey and visits your fitness center's website.
With Klaviyo's seamless integration with Mindbody, your team's marketing prowess captures Sarah's attention as she visits your fitness center's website.

The SmartBug team further refines her experience by creating engaging forms, offering enticing incentives in exchange for Sarah's contact information, and encouraging her to sign up for the fitness center newsletter. At the same time, a built-in, automated site abandonment email flow tracks Sarah's website visit, providing detailed data to guide her back for a second chance to explore your location.
The Fitness Adventure Begins to Take Shape With
Personalized Engagement
So far, so good. Sarah likes what she's learned about your fitness center and the resources you have, and she looks forward to hearing more before deciding if she is going to schedule her first visit.
This is where the integration between Klaviyo and Mindbody truly comes to life, nurturing Sarah's experience as she begins to imagine her potential first workout at your fitness center.

Leveraging the data collected from her journey so far, your marketing team tailors their approach based on Sarah's interests, paving a personalized path with options such as weekly newsletters filled with fitness tips, events, and promotions sent via segmented email flows. These, combined with SMS invitations, further resonate with Sarah and connect her with upcoming fitness center events, offering a taste of everything from yoga and Zumba to pilates, HIIT, or cycling classes.
From Curiosity to a

Booked Confirmation
After reading more about the recent upgrades to the locker rooms and just how pumped participants feel after Thursday evening Zumba, Sarah decides to check out your fitness center for herself and book her trial session.
You've done it! Sarah finds booking her first session effortless with a personalized invitation, and she's spurred on by tailored articles from your fitness center.

But the support doesn't stop there! SMS and email automations act as virtual cheerleaders, sending class confirmations and timely reminders to keep Sarah excited and prepared. An email from the instructor provides all the information she needs, making Sarah feel even better about her decision to explore your fitness center.
Building Momentum and
Sustaining Engagement
After Sarah completes her trial class at your fitness center, Klaviyo's integration with Mindbody continues to work.
Almost immediately after her visit, Sarah's data continues to flow through Klaviyo and Mindbody.

Sarah receives a thoughtful, perfectly timed follow-up note after her class, asking for her input and keeping her engaged. Later in the week, SMS and email automations continue to cheer her on, sharing enticing offers and updates tailored to Sarah's interests through pre-established segmented flows. Whether it's a reminder to book her next class or an invitation to explore membership options, the connectivity between Klaviyo and Mindbody ensures that Sarah's experience extends far beyond the first class.
Drive Loyalty and Re-Engage for a

Lasting Relationship
Fast-forward a few months and Sarah has become a member of your fitness center. However, the power of the Klaviyo and MindBody integration is still at work.
Sarah is a full member of your fitness center—but the personalized engagement doesn't stop now!

In fact, Sarah continues to receive tailored engagement driven by Klaviyo and Mindbody data and further fueled by fun Justuno forms and quizzes that help your team deepen your understanding of her interests. Using Klaviyo's custom dashboards and comprehensive reports, your marketing team can also monitor Sarah's fitness package usage and send timely reminders when her prepaid package is running low.
Even if Sarah's attendance starts to take a dip, built-in winback automations reignite her interest and encourage her to return, ensuring her connection with the fitness center remains strong.
With

Klaviyo + Mindbody

, the Journey Is Just Beginning
From the moment Sarah first swiped her way to your fitness center's ad and on to your website, Klaviyo's integration with Mindbody was working hard behind the scenes, captivating her with personalized invitations, engaging content, and seamless automations.

And as Sarah embarked on her new fitness journey, SmartBug's strategic direction and creative content further nurtured her experience, made it an easy decision for her to book her first session, and kept her hooked with tailored engagement, loyalty programs, and data-driven insights.

Who wouldn't love a happy ending like that?

Explore the intricacies of the customer journey and unlock the expert strategies our marketing gurus can assist you in implementing through the dynamic fusion of a Klaviyo and Mindbody integration.
👇 Access the comprehensive strategic guide on enhancing membership retention by filling out the form below. 👇
Why is it important to increase gym membership retention?
Membership retention is crucial for fitness centers for several reasons, all of which are backed by data-driven insights and industry benchmarks. Firstly, retaining existing members is more cost-effective than acquiring new ones. Acquiring a new customer can be 5-25 times more expensive than retaining an existing one.
Secondly, loyal members are more likely to provide a steady stream of revenue. With consistent membership renewals, fitness centers can predict income more accurately, aiding in budgeting and financial planning.
Thirdly, satisfied members can become brand advocates, promoting the fitness center through word of mouth, which remains a powerful marketing tool.
Finally, member retention is a key indicator of customer satisfaction. High retention rates suggest that members value the services provided by the fitness center and are achieving their fitness goals. Therefore, increased retention can lead to improved services, higher customer satisfaction, and, ultimately, a more successful fitness center.
How do I calculate membership retention rate?
Calculating gym membership retention rates involves using a specific formula that provides an accurate numerical representation of the fitness center's success in keeping its members.
The formula is: ((End number of members - new members)/start number of members) x 100
To break it down, you start with the number of members at the beginning of a given period (start number of members). Then subtract the number of new members acquired during that period from the number of members at the end of the period (end number of members). This gives you the number of original members who stayed on. Divide this by the start number of members to get a fraction, and then multiply by 100 to turn it into a percentage.
For example, say a fitness center has 1,000 members on January 1. After doing some research into how to increase gym membership retention, the fitness center runs some great "invite a friend" promos, and 150 new members join by January 31. Unfortunately, 30 people made resolutions to spend less time at the gym and canceled their memberships—so our total membership at the end of the month is 1,120. Let's plug those numbers into our formula:
(1,120 - 150)/1,000 = 0.97
0.97 x 100 = 97 percent retention rate in January
This retention rate shows the percentage of members still engaged at the end of that period, providing an overview of the fitness center's effectiveness in retaining members.
What is a good membership retention rate?
A good membership retention rate for a fitness center depends on the type of center and its specific circumstances. However, data-driven insights and industry benchmarks provide some guidance.
For instance, boutique fitness studios that offer specialized services and personalized experiences often see annual retention rates exceeding 70 percent. This is a significantly higher rate than traditional gyms, which generally have an average retention rate of about 60 percent.
However, these are just averages. Individual fitness centers may experience higher or lower retention rates based on various factors. These can include location, services offered, customer service quality, and membership pricing, among others. Regularly tracking and analyzing your membership retention rate can also provide valuable insights into your performance and help identify areas for improvement. Remember, a high retention rate not only signifies successful operations but also indicates high customer satisfaction.
How will you use my personal information?
We may use or disclose the personal information we collect for one or more of the following business purposes:
To provide you with information, products, or services that you request from us
To provide you with email alerts, event registration confirmation, and other notices concerning products, services, events, or news that may be of interest to you
To carry out our obligations and enforce our rights arising from any contracts entered into between you and us, including for billing and collections
To carry out our obligations and enforce our rights arising from any contracts entered into with our clients
To improve our website and present its contents to you
For testing, research, analysis, and product development
As necessary or appropriate to protect the rights, property, or safety of us, our clients, or others
To respond to law enforcement requests and as required by applicable law, court order, or governmental regulations
As described to you when collecting your personal information or as otherwise set forth in the CCPA
We will not collect additional categories of personal information or use the personal information we collect for materially different, unrelated, or incompatible purposes without providing you notice.