Customer Success Marketing Campaigns
SaaS Customer Success Marketing Campaigns for Demand Generation
Having trouble getting the word out about your software? Feel like your sales and marketing teams aren't working together to secure those best-fit customers?
Download Now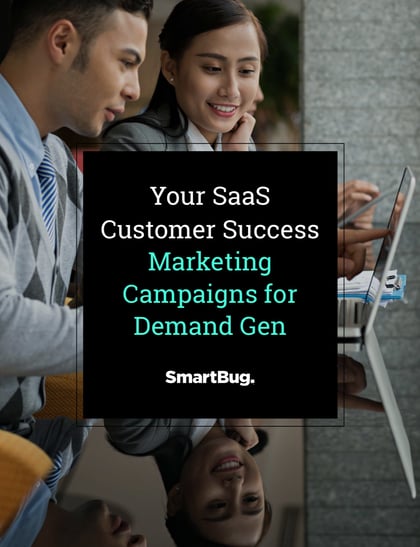 No matter how great of a solution your SaaS product provides, your ideal customers may not know it exists. Generating awareness can be extremely difficult—especially if your marketing resources are limited.
In an industry where demand generation is the key to success, you not only need to create and promote compelling, educational content that gets new people excited, but you also need to continuously ensure that your existing customers are successful—so they will spread the word for you.
This e-book contains 10 customer success and demand generation strategies that will help you:
Address user pain points, ensure smooth onboarding, and make your customers advocates
Delight your customers without creating a single digital marketing campaign or asset
Put into practice non-sales techniques for upselling and cross-selling that will make customers feel valued
Understand how to gather feedback and cultivate conversation, to improve your product and meet consumer needs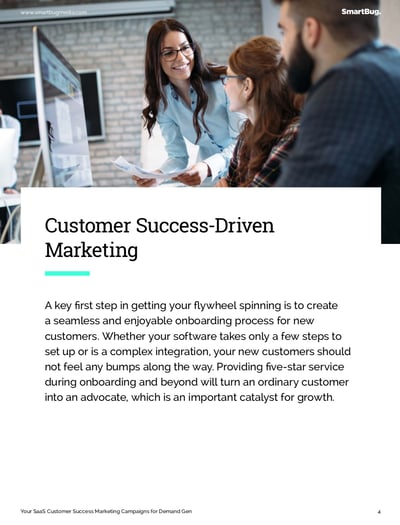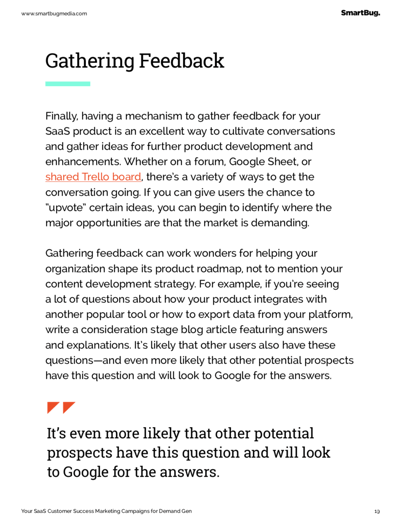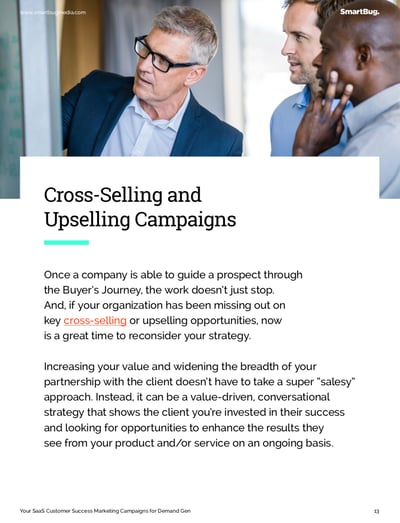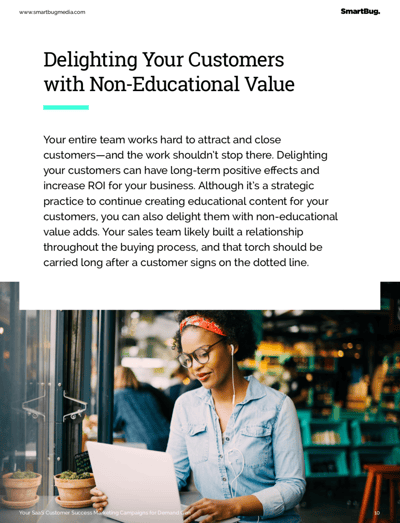 As a SaaS company, your customer's success stories can translate into huge wins for your organization. Keeping critical components in mind—such as upselling, cross-selling, reviews, and referral campaigns—can keep your team solution-oriented and customer-centric.
Ready to grow your SaaS platform user base?
Fill out the form to download your e-book!