We Hope You Enjoy
Using Persona Research and Relevant Content to Recruit and Engage Channel Partners
Want to know what you'll learn before watching? Scroll down.
You've heard this before: a buyer persona-driven strategy is key to your marketing success.
Marketers across every vertical have been using persona-based research to drive awareness, nurture leads, close business, and delight their customers. When a channel of partners in the form of distributors, resellers and other subject-matter experts who contribute to the success of your customers are involved in your go-to-market efforts, these same persona-driven strategies are just as critical.
In this session, you'll learn:
how to implement persona research in your channel and
what types of persona-based content will yield the greatest results for both recruiting and engaging your channel partners
Recorded May 2018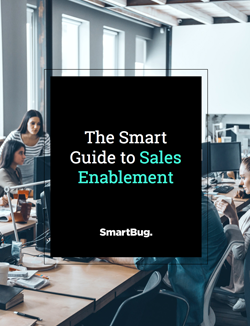 Learn how sales enablement can drive growth and improve internal communication with:
The Smart Guide to Sales Enablement
Check It Out