Background
Skild is the leader in crafting and running innovation challenges. It does this by providing consulting and best practices through its years of experience. Skild has a refined platform to empower organizations to easily run impactful competitions or challenges that drive learning programs.
Skild came to SmartBug because it was looking to expand by better engaging customers who want to use all of its services. The new website better explains Skild as a thought leader with services instead of just a platform company. The site is also much easier to edit than its previous site, thus lowering bounce rate and solidifying SEO.
So far, so good: The initial reaction to the new site has been positive, and an uptick in interest has already been experienced. The new site is modern, clean, and vibrant, and has fun, comic-style graphics that better portray the Skild brand for learning and educating.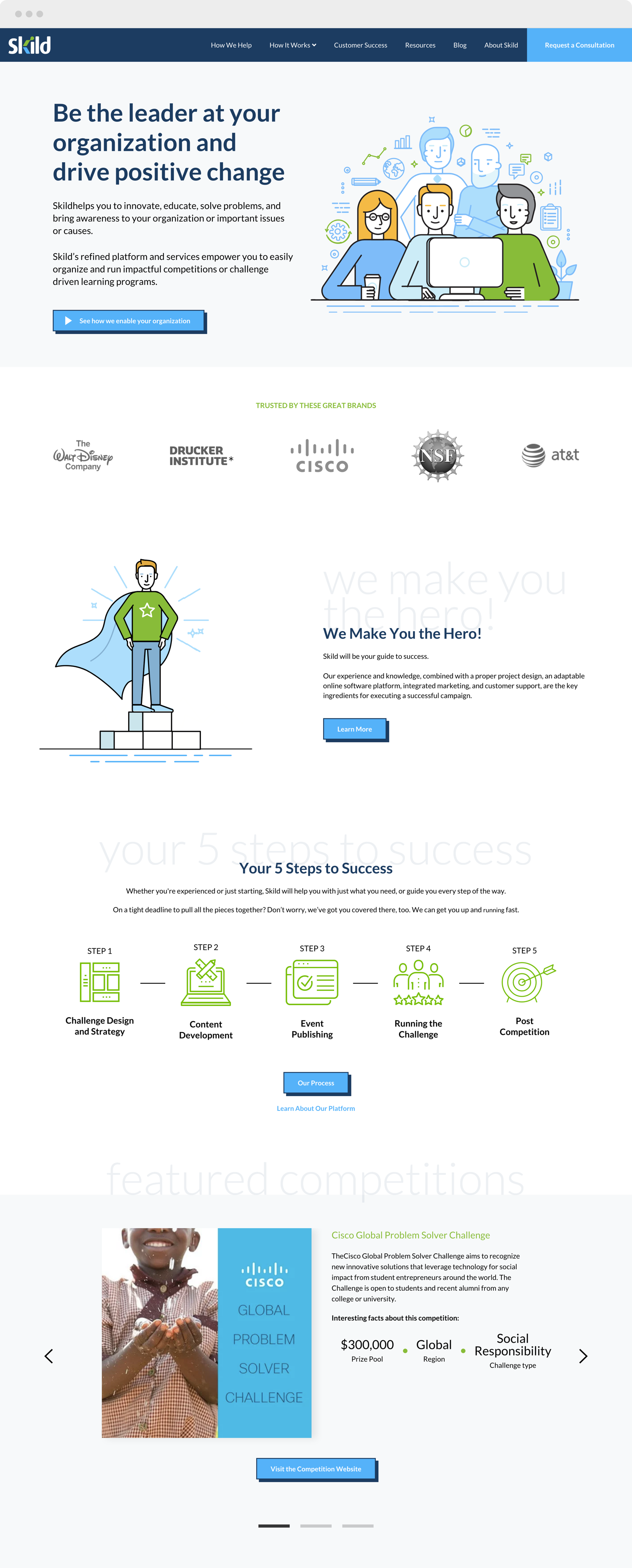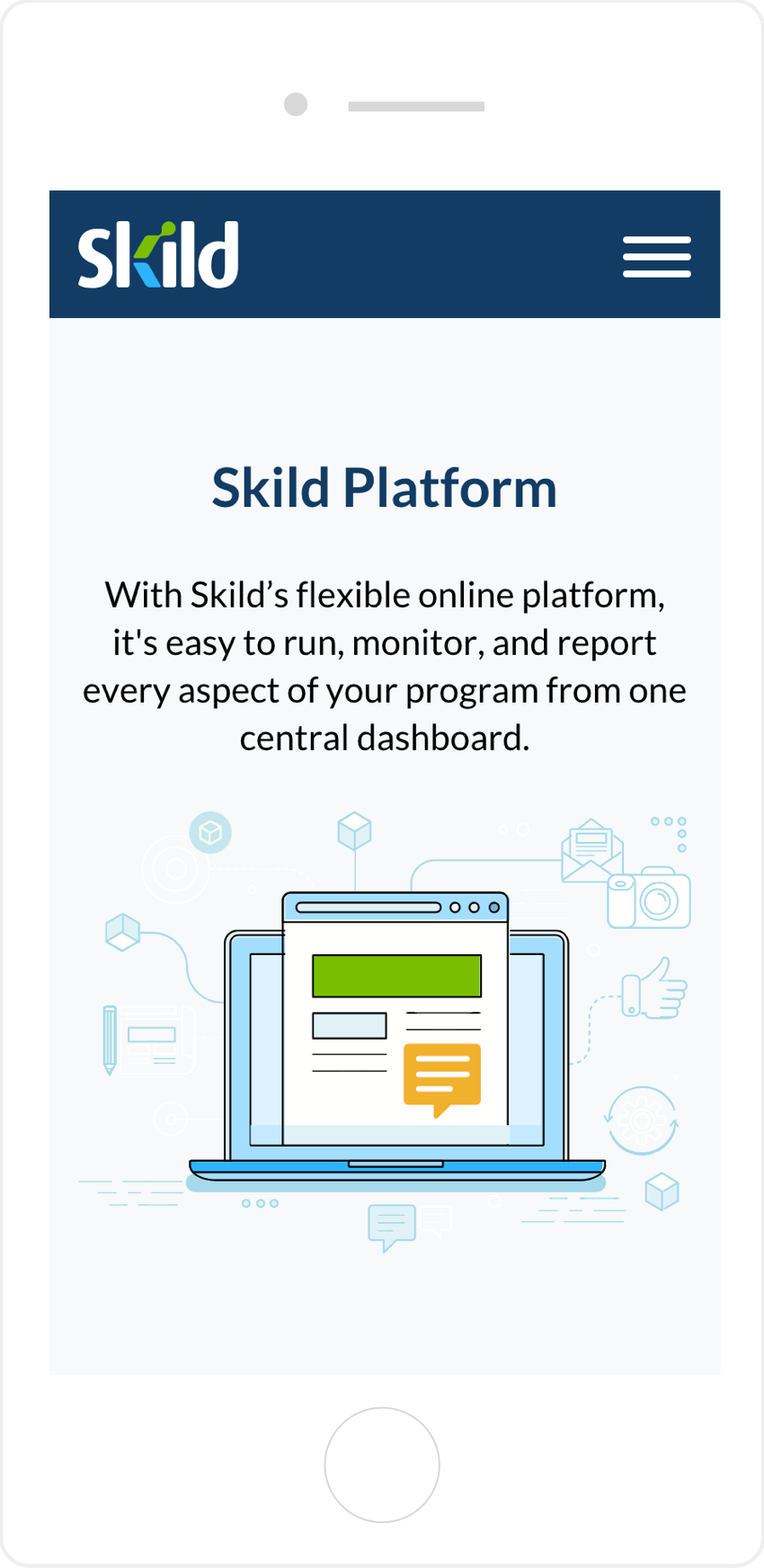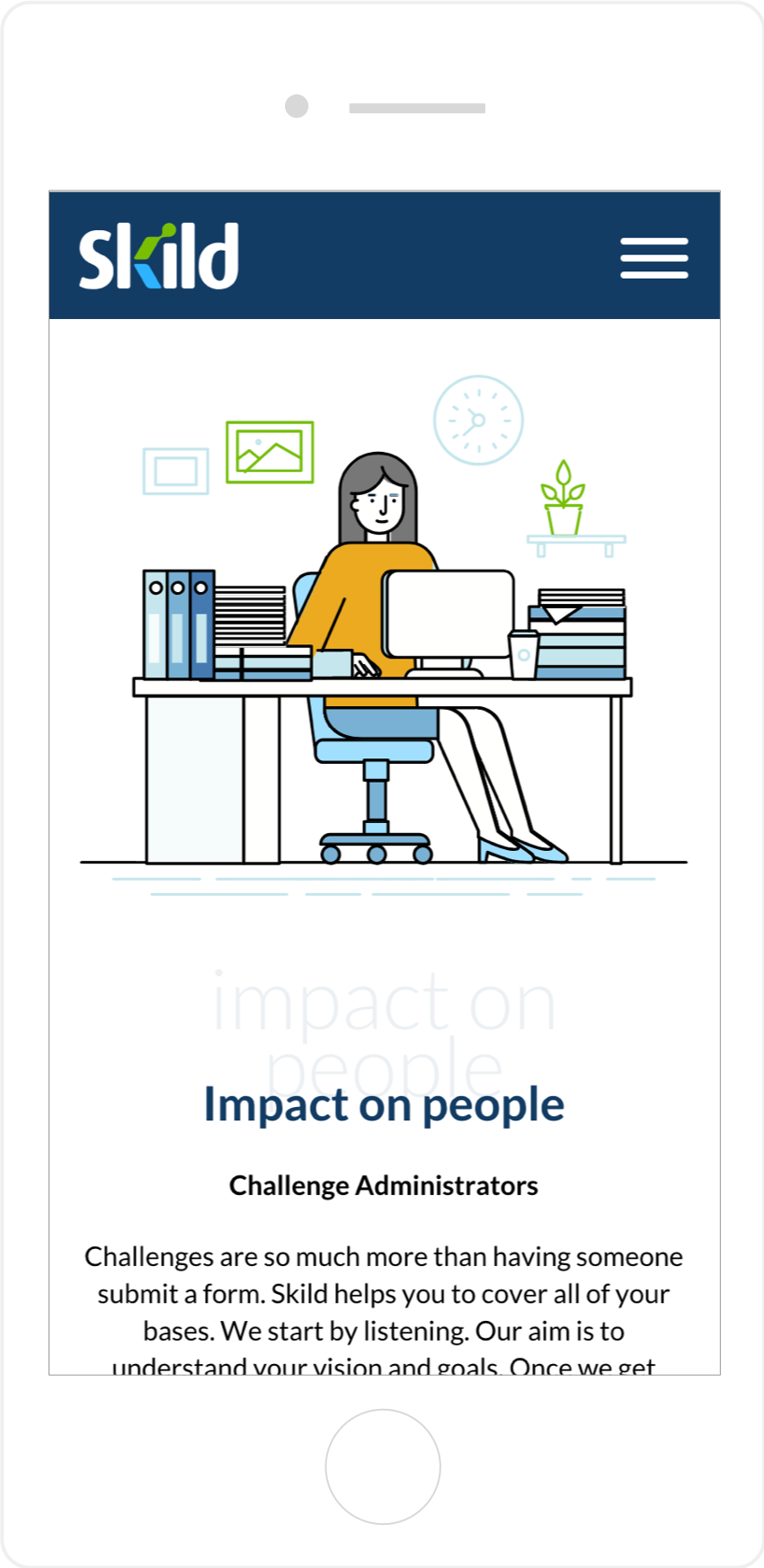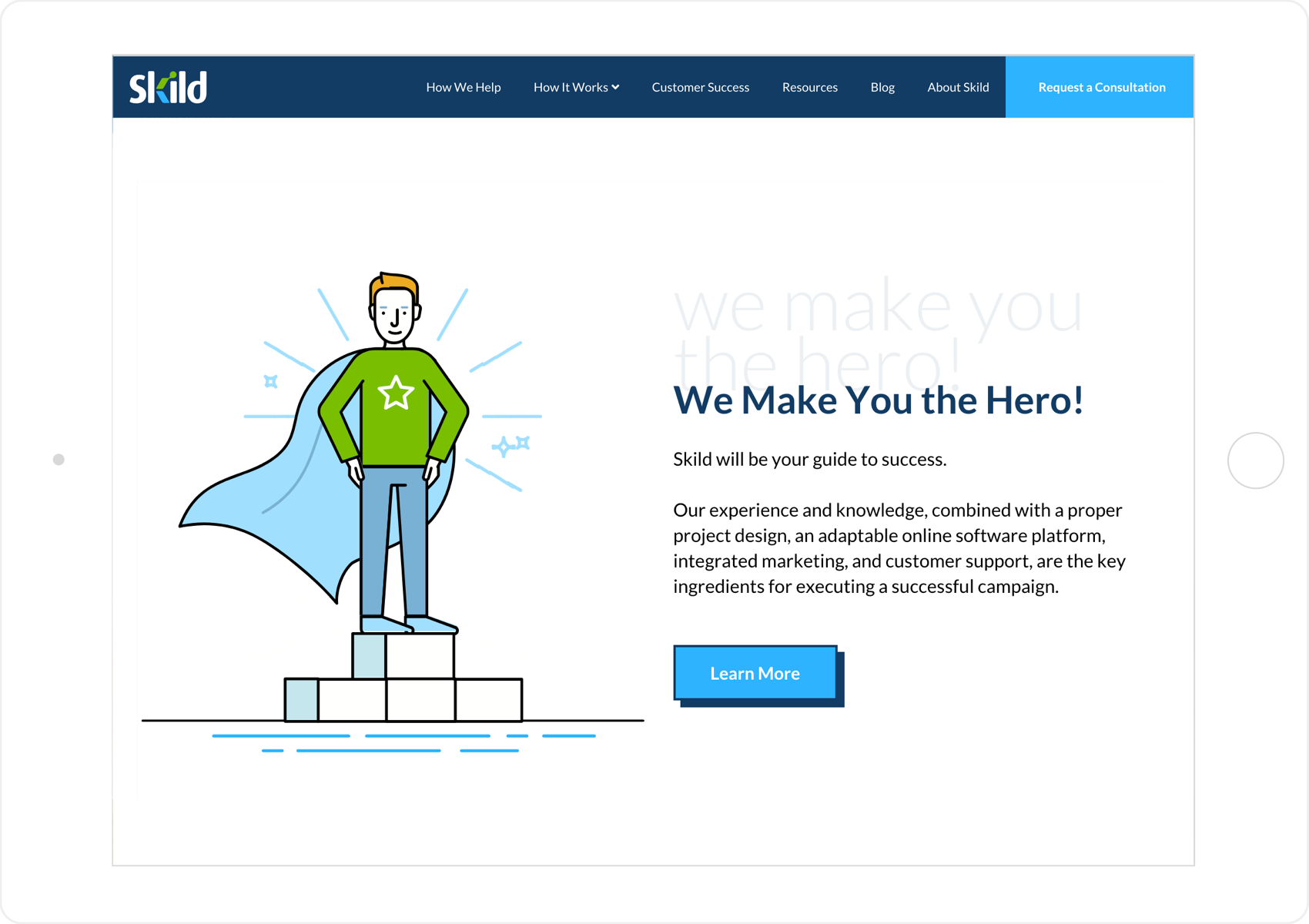 See our full expertise in
See who else we've helped