T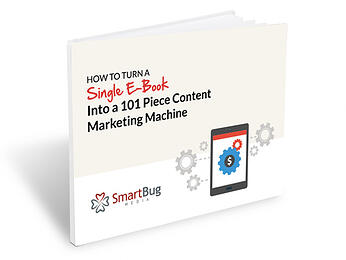 here are many ways to repurpose your e-Book content to turn it into a content marketing machine, in fact, SmartBug Media found 101 ways! Don't just stop at a free download after you spent hours of work and a lot of resources on your e-Book. Remember,
it's important to make the most of your e-Book
so you can attract more leads for your business. See how you can repurpose your e-Book with these 101+ content ideas.