By Matt Farber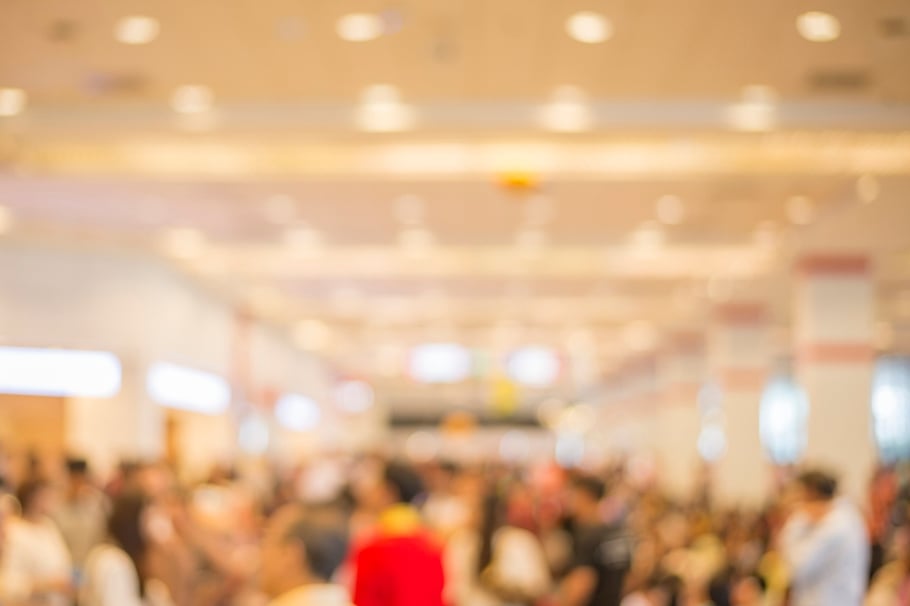 Much like anything these days change seems to be occurring almost faster than we marketers are able to adapt. The faster and more efficient we can manage these changes will greatly define our success as marketers. Now I've been in the marketing game for quite some time now. Having spent some time previously working at UBM Canon, an events lead business that connects professionals in the advanced manufacturing market, a major part of their business were events (formally trade shows).
This is where I got my first taste of the trade show business. To me it seems insane that all these companies would spend a significant amount of money to exhibit and attend these trade shows to showcase their fancy new products. After working some of the shows myself I immediately saw the value of these events. It's hard to put a price on the value of human interaction, seeing new technology first hand, and asking questions with the experts right there in the booth. But then what? How do you help drive booth awareness before the show? How do you handle the list of leads that were generated? How can you make sure sales doesn't only follow-up with those leads they had great conversations with? Here are some of my favorite ways to complement your inbound strategy using events.
Pre-Show Messaging
Now we're just going to assume you understand the basic ins and outs of these events. And I'd be willing to bet there is some emails messaging your company sends out prior to the show to help build appointments and awareness that you'll not only be at the event but in what capacity (days, location, specialty, etc…). This is one of the biggest errors I've ever seen in pre-show messaging:
Multiple mass emails are sent out saying you'll be at the show. To me this is just a waste of efforts and will only fatigue your list. There are a couple ways to go about handling pre-show messaging:
It's common for events to either give access or allow you to purchase the list of attendees at a show. Instead of blasting that whole list as well (most will simply delete it), why not cross reference that list with your list internally. This way you'll know who exactly from your database will be attending and the messaging can be much more finite and direct instead of something generic most of the contacts have already seen.
If you're unable to gather that list a simple geographic list may do the trick. If the events is happening on the east coast, segment your contact database and message out to only those contacts on the east coast and vice versa if it's on the west coast. We as marketers are often just tasks with driving awareness so we blast everything out via email and it's difficult to not only measure success but also keep that list engaged and interested with the other content you're sharing.
Post-Show Messaging
So the show is over, you're exhausted, and the last thing you want to think about it further qualifying the handful of leads generated over the past week or so. Now I realize there is plenty of work up front to take care of before the show but this next advice can be handled before the show as well so a simple push of a couple buttons is all that's needed on the back end. How to handle the leads? I invite you to comment on this blog post with how you message out to leads generated at an event. But here's what I would do.
Send out a nurture campaign showcasing all your successful inbound content. Since you're already practicing inbound marketing it's makes your life much easier. I would send out a series of emails to your leads showcasing blogs, white papers, case studies, and consultation requests to further qualify those names. Remember that some of those names simply stopped by the booth for the free notepad or mini bag of M&M's. This process will help weed out those folks which will in turn not waste your sales team's time.
In the first email should feature a note about meeting them at the show, maybe a question on what they found most valuable and some links to relevant blog posts. I always recommend linking to your top performing posts. They perform well for a reason as there is value to be had simply by reading the title. Showcase those blogs and maybe a link to subscribe to blog notifications. After that send out other content you have that is relevant. This can come in the form of white papers, e-books, infographics, case studies, etc… Anything that will continue to show your value while weeding out the leads that don't have value to your company. The ending email messaging can be something along the lines of requesting a consulting or simply wanting to speak with someone at your company. Let them raise their hand, anytime you can accomplish that the chances of winning that deal increase.
Those are a couple quick tips when it comes to managing your events and leveraging your inbound strategy to complement them. It can make for a little extra work but will pay dividends on the back end. What other ways have you engaged a lead list from an event your company exhibited at?