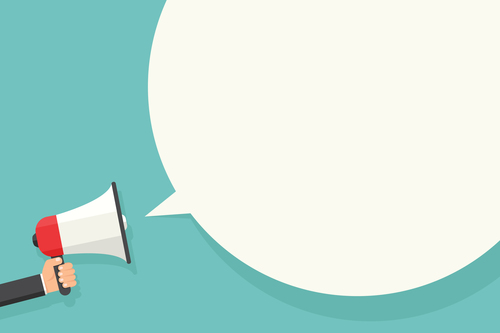 Welcome to our weekly edition of SmartBug Media's inbound marketing round up. In order to help you stay as up to date as possible on inbound marketing trends, HubSpot updates, and more, here are a few of our favorite news items:
New & Noteworthy
Twitter Introduces Brand Hub
"Brand Hub helps advertisers quickly understand their brand's share of conversation, key audiences, and trends about their brand's conversation." Read More
Twitter Increases Follower Limits From 2,000 to 5,000 Users
"Once you've followed 5,000 users, there are limits to the number of additional users you can follow: this limit is different for every user and is based on your ratio of followers to following." Read More
Twitter Tests Promoted Moments
Twitter has begun testing "a new native ad format with selected brand partners in the US. It's called Promoted Moments." Read More
Instagram is Giving Advertisers Self-Serve Access to Carousel Ads
Instagram has announced that it will soon allow advertisers to help themselves to carousel ads. Instagram will enable purchase of the ads through parent company Facebook's Power Editor and Ad Manager platforms and the Instagram ads API in the next few weeks. Read More
Helpful Ways to Grow Your Inbound Marketing
Inbound Marketing Strategy: What to Do When Traffic Is Up and Leads are Down
There are three main reasons website traffic may still be up even though leads are down. Those reasons can be chalked up to your content, your conversion assets, or your brand itself not being up to snuff. Read More
5 Marketing Tech Gurus to Follow
Looking for a few good influencers to follow? We've got you covered. In the dynamic world of marketing technology, the list of people doing remarkable things could be endless. Read More
The Importance of Clean Copy In Your Blog Posts
Imagine this scenario: Your company has committed to a robust blogging calendar to enhance your inbound marketing strategy. You have dedicated time and effort to researching, writing, and promoting your awareness stage content. Read More
The Golden Rules of Content Marketing
When content marketing first hit the big time, there was an idea that as long as you're generating content, it doesn't really matter whether the content is any good. Well, I'm here to tell you that you can't have content without content, by which I mean you actually need to have something to talk about if you want people to listen. Read More
The Anatomy of a Great Homepage [EBOOK]
Is your homepage helping or hindering your marketing strategy? Your website's homepage is the entry point for most of your visitors and future leads. It is important to make it as easy as possible to understand where to go, what to do, and where to click. Read More
The Latest Marketing Reports
New Holiday Research: Five Ways for Retailers to Engage Shoppers on Twitter
Twitter and social media consultancy Converseon analyzed U.S. holiday shopping-related Twitter conversations during September through the end of December 2014. Read More
Top 25 Social U.S. Brands in Q3 2015
Shareablee, a social media benchmarking and predictive analytics firm, analyzed 9.8 billion total social actions (likes, shares, comments, retweets, favorites) across Facebook, Twitter and Instagram during Q3 2015 and ranked the top 25 publishers on social media during this time period. Read More
Most Marketers Don't Use Social Relationship Platforms
Forrester analyzed the Facebook posts of 5,000 large-brand pages over a six-week period and found that two-thirds (67%) post exclusively through Facebook native tools rather than through a third-party vendor such as Sprinklr, Spredfast or Hootsuite. Read More
--
What other news have you read recently? Let us know by tweeting us at @smartbugmedia.