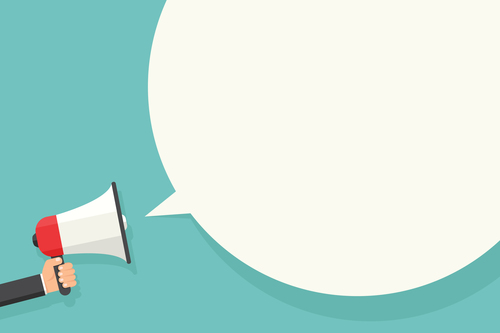 Welcome to our weekly edition of SmartBug Media's inbound marketing round up. In order to help you stay as up to date as possible on inbound marketing trends, HubSpot updates, and more, here are a few of our favorite news items:
New & Noteworthy
Tell compelling stories with Twitter on Mobile or Web
Growing an audience and retaining customers for any app or website can be very challenging. To keep your users engaged, you need rich and unique content that tells a compelling story. Whether it's breaking news, first-person perspectives of major events, or play-by-play reactions to sports, the best stories start with Tweets. Read More
Twitter Rolls Out Twitter Polls
We're excited to share that in the coming days, everyone will be able to create polls on Twitter. And, with just a couple of taps, people can weigh in on all the topics they care about. Read More
Search FYI: Find Out What the World is Saying With Facebook Search
Welcome to Search FYI. With over 1.5 billion searches per day and over 2 trillion posts in our index, search is an important, long-term effort at Facebook. The team's goal with Search FYI is to share our progress more frequently. Read More
Twitter's Promoted Moments Gets Its First Test Run
Launched two weeks ago, Moments is an effort by Twitter to attract more users by creating a more curated view of its content. Twitter has hired an editorial team to sift through tweets about current events, from the important to the frivolous, and package them to tell stories. Now brand's may have a chance to take advantage of this new feature. Read More
Helpful Ways to Grow Your Inbound Marketing
Every Email Marketing Benchmark You Will Ever Need
Not too long ago I worked for a company with a very large email database. They sent out daily emails, which promoted sales relevant to their target market, were wonderfully designed, and had appropriate CTAs. One of my tasks was to report on Open Rate and Click Rate weekly. Read More
The Ultimate Lead Nurturing Recipe to Create in Hubspot
What if there was one lead nurturing recipe that could do it all? When I say do it all, I mean that it can keep your contacts engaged, moving through the funnel, goals on track and employees informed - that kind of do it all. Well, it does it exist in the HubSpot platform with the addition of if/then branching. Read More
15 Tools Inbound Marketers Shouldn't Live Without
Inbound Marketing is vastly becoming more apparent into multiple industries. Since the the term was first coined in 2005, it has grown from a "nice to have" to an "absolute need". Managing these efforts can sometimes be overwhelming and having the right tools in place can help maximize your continued efforts. Read More
5 Time-Saving Content Creation Tactics
Writer's block: it's happened to everybody. You sit and stare at a blank page and wait for ideas to come, but nothing comes. Or, worse yet, you get halfway through a piece of content and suddenly inspiration disappears and leaves you holding a half-finished eBook and an empty bag. Read More
The Anatomy of a Marketing Email [EBOOK]
Email continues to be a highly effective marketing practice because it is cost-effective, versatile, immediate, and measurable. Because we're all increasingly concerned with avoiding spam, it's important to stay educated on how to deliver the emails that your audience wants. Read More
The Latest Marketing Reports
Mobile Ranking Factors 2015: Mapping out Mobile Search
Searchmetrics is proud to present our first dedicated whitepaper for mobile rankings: Mobile Ranking Factors 2015. For the first time we have analyzed Google mobile search results in the same main ranking factor categories as the desktop study: Technical, User Experience, Content, Backlinks and Social Signals. Read More
Adobe Digital Index's Q3 Digital Advertising & Social Intelligence Report
Adobe's most recent digital advertising report examines revenue per visit (RPV) and referral traffic trends across social platforms, Facebook versus Google click-through rates, the adoption of streaming social apps and more. Read More

U.S. Companies Using Social Networks for Marketing Purposes
According to a new eMarketer forecast, the number of companies using Instagram for social media marketing purposes is projected to nearly double next year. Read More
What's New in Hubspot
Hubspot Named a 2015 Best Small & Medium Workplace By Fortune Magazine
Since our founding nearly a decade ago, HubSpot has considered its employees the key to the company's success. From the little things like an ever-stocked candy pantry and a nap room to industry-changing ideas like transparent leadership and an unlimited vacation policy, HubSpot has consistently invested in a positive employee experience. Read More
--
What other news have you read recently? Let us know by tweeting us at @smartbugmedia.