By Dolly Howard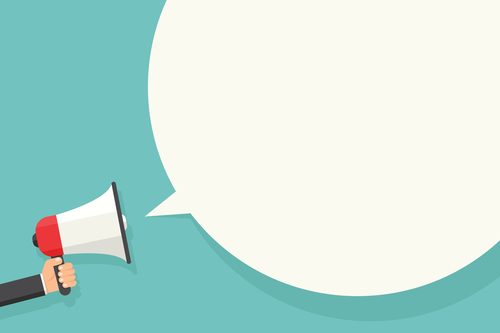 Welcome to our weekly edition of SmartBug Media's inbound marketing round up. In order to help you stay as up to date as possible on inbound marketing trends, HubSpot updates, and more, here are a few of our favorite news items:
New & Noteworthy
Stop Designing for Millennials
It is no surprise that companies are doing their best to target Millennials. Pew is predicting that the Millennial generation will become the largest generation, overtaking the Baby Boomers, with 75 million people in the U.S. under 34. It seems as thought marketing and designing for this generation is a huge opportunity. However, Timothy Morey and Allison Schoop at the Harvard Business Review have a different idea. Read More About it Here
Twitter is Making Following Conversations a Cinch
If you've ever tried to follow a conversation on Twitter you know it can get a bit messy. With Twitter's most recent update, they are taking the headache out of conversation feeds. To start, Twitter will be grouping replies and highlighting popular exchanges directly under the tweet. See How it Works Here.
Twitter is Expanding Direct Messages to 10,000 Characters
Remember how sending a direct message on Twitter was frustrating? That has ended with Twitter's latest announcement that it will be expanding its direct message character limit to 10,000. Read About the Change Here.
Brian Halligan of HubSpot Named as a Highest Rated CEO on GlassDoor
Recently, HubSpot CEO, was awarded a 2015 Highest Rated CEO award by GlassDoor, a crowd-sourced employer review site. This is especially important to Halligan because it is a "peoples choice" award given as voted by his very own HubSpot employees. Read About the Award (and see Halligan dance) here.
Helpful Tips to Grow Your Inbound Marketing
Harvard Business Review Offers a Free Cheat Sheet for Marketers on the Future of Digital Platforms
Recently, hbr.org spoke to some of the top marketers in Silicon Valley to learn more and understand how they engage on digital platforms. Through these conversations, the publications learned about the seven Ps - people, participate, personalize, product, process, pay, and partner - and created a cheat sheet for other marketers to use going forward. Get the Cheat Sheet Here.
Free Infographic: The Anatomy of a Landing Page
How do you build a great landing page that inspires your visitors to convert into leads? Our experts at SmartBug Media have not only broken down the process for you, but also created a handy infographic that you can print out and keep at your desk. Get the Infographic Here.
7 Ways to Save Time Implementing a Content Marketing Plan
Content marketing can take forever to implement. However, there are ways to consolidate and become more efficient in your efforts. Learn How to Get More of Your Time Back Here.
Redesigning Your Website? 4 Processes to Leave to the Pros
Once you've decided redesign your website, there are a few key elements that should be left to the pros - whether they're at your company or are part of an outside agency - so that you can focus on marketing. Learn More.
The Latest Marketing Reports
CEOs Using Social Media has Doubled Since 2010
A new study shows that since 2010, when only 36% of CEOs were on social media, the number of executives using social media has doubled. Learn More About Why This Growth is Happening Here.
New Study Shows that Marketers Should Use Data to Build Trust with Customers
Big Data. We've all heard the term and we know it is important in today's world. But, how important is it to marketers? Forbes Insights created a new study that shows how and why marketers should be using data collection to relate and build trust with customers. Read More Here.
The B2B Content Marketing Report - Benchmarks, Budgets, and Trends for North America
In March, the Content Marketing Institute deliverable a meaty report breaking down the benchmarks, budgets and trends of B2B content marketing. If you haven't had a chance to look through it, now is your chance. Pick up a Free Copy Here.
What's New with HubSpot?
HubSpot Teaches Us Their Approach to Moderating LinkedIn Group
The Community Manager at HubSpot walks us through how to moderate groups on LinkedIn, including best practices and more. Read The Tips Here.
The Definitive Guide to the New Email Performance Pages
If you've sent out any emails in HubSpot lately, you've probably noticed that the Email Performance screen is much different than it has been in the past. HubSpot has graciously put together a quick-tip guide to help marketers master it for optimial use. Find the Guide Here.
What other news have you heard about recently?