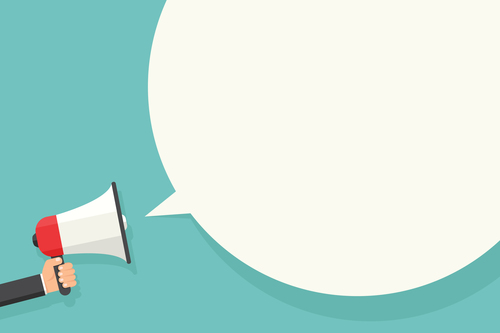 Welcome to our weekly edition of SmartBug Media's inbound marketing round up. In order to help you stay as up to date as possible on inbound marketing trends, HubSpot updates, and more, here are a few of our favorite news items:
New & Noteworthy
Facebook Enables New Ways for People and Businesses to Connect
Facebook introduced several "new communication features for Pages, including more ways for customers to send private messages to businesses and new tools for Page admins to manage and respond to messages." Read More
Twitter Launches Ads Editor
Twitter's new ads editor is "a new tool that enables advertisers to seamlessly create and edit numerous campaigns at once." Read More
YouTube's Desktop Player Gets a Refresh
If you're noticing that the YouTube player on the desktop seems to have a sleeker look-and-feel, then you've probably spotted the update YouTube has just rolled out. The company launched a new HTML5 video player for desktop users, which now features a transparent control bar that disappears when you're not using it, as well as updated buttons and drop-down menus. Read More
Google AdWords Launches a New Report Editor
Over the course of the next few months, we will be rolling out the Report Editor—a powerful AdWords tool that lets you explore your account data in brand new ways from within your browser. Read More
Helpful Tips to Grow Your Inbound Marketing
4 Tips For Creating Dynamic Marketing Presentations In PowerPoint
Since its launch, Microsoft Office has become the standard for productivity software and countless businesses, schools, and organizations have relied on PowerPoint to facilitate their presentations. For 25 years and counting, the program has dominated the presentation software landscape. However, as is the case with many long-term relationships, things can get a little bland. We've all been witness to a less than memorable PowerPoint presentation—or 12. Read More
5 Inbound Marketing Fads that are Gone for Good
A fad can be defined as any form of behavior that develops among a large population and is collectively followed enthusiastically for a period of time. In the marketing world, professionals often look to each other to see what strategies are popular when it comes to driving new business. So when a marketing trend catches on that appears to be successful, a new marketing fad is born. Read More
Five Tricks to Improve Lead Conversion and Save You Time
Are you looking for quick and easy ways to convert more lead? One of the main factors in inbound marketing success is increased lead conversion. Read More
Four Marketing Ideas For Healthcare Organizations
The healthcare industry is constantly changing. It's important that healthcare organizations provide helpful resources for their patients are are perceived as a trusted expert in their eyes. If you're looking to increase your medical practice's visibility and bring in more leads, we've put together a few marketing tips to help. Read More
The 5 W's of the Buyer's Journey
You've heard the stat before: up to 60 percent of the sales cycle is already complete before your prospect ever picks up the phone and speaks to a rep. That means that the vast majority of selling happens online: on your website and through your content. It also means that your inbound marketing efforts have the potential to either be your organization's most successful salesperson, or the biggest roadblock in your sales process. It's your role as an inbound marketer to make sure your website and content efforts are on the winning side of that equation. Read More
The Latest Marketing Reports
The Only Metric That Matters For Content Marketing
It goes without saying that attention grabbing begins with a catchy headline (in fact, we tested three headlines for this article alone), but the real challenge is this: After getting the audience's attention, how do you keep it? Read More
Hubspot Releases 2015 Social Media Benchmarks Report
HubSpot collected data from more than 7,000 businesses across several industries and compiled a benchmark report to help inbound marketers gauge their 2015 social media efforts. The report examines average social media followers by company size, frequency of posts and engagement. Read Study
Location-Based Mobile Marketing, Advertising Bound to Grow, says New Technavio Report
That assurance comes via a new Technavio report on the global mobile location-based services (LBS) market, which is expected to grow at a CAGR of over 36 percent from through 2019. Read More
What's New with HubSpot?
Hubspot Reports Q2 2015 Results
HubSpot, Inc. (NYSE: HUBS), a leading marketing and sales software company, today announced financial results for the second quarter ended June 30, 2015. Read More
Japan, Meet Hubspot
This year HubSpot has focused on making a significant investment in Asia Pacific, a region of great opportunity for growth and success. As part of this strategy, we are happy to announce the launch of HubSpot's Japanese website. Read More

--

What other news have you read recently? Let us know by tweeting us at @smartbugmedia.