By Dolly Howard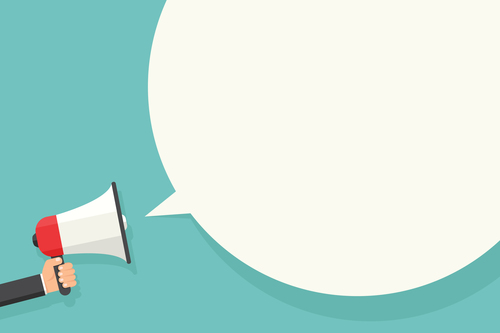 Welcome to our weekly edition of SmartBug Media's inbound marketing round up. In order to help you stay as up to date as possible on inbound marketing trends, HubSpot updates, and more, here are a few of our favorite news items:
New & Noteworthy
You Will No Longer Need Google+ Profile for Other Google Products & Services
Coming straight from Google: "In the coming months, a Google Account will be all you'll need to share content, communicate with contacts, create a YouTube channel and more, all across Google. YouTube will be one of the first products to make this change, and you can learn more on their blog. As always, your underlying Google Account won't be searchable or followable, unlike public Google+ profiles. And for people who already created Google+ profiles but don't plan to use Google+ itself, we'll offer better options for managing and removing those public profiles." Read the full story

New Campaign Tool Launches for LinkedIn Ads
LinkedIn has completely re-designed and rebuilt the LinkedIn Campaign Manager to allow users more control and visibility over their LinkedIn campaigns. Most changes will take effect immediately. Read about the new tool here.
Facebook Introduces Creative Spotlight for Video Ads
Facebook is introducing "Creative Spotlight" to help highlight and share the "best practices for creating video ads on Facebook that grab attention and drive business goals." Read about how this can help you here.
Google Now Allows You To See Busiest Time of Day for Businesses
Now, you never need to worry if the coffee shop you planned to meet a business contact will have enough seats for you. Google has launched a way to see the busiest times of day within google search. Millions of businesses are on the new system making it easier for you to save time in your day and avoid the hassle of waiting. See more about the update here.

Google Adwords Introduces Dynamic Search
Dynamic Search Ads (DSA) "helps you reach your customers with the right information, in the moments they're searching -- without the need to manage keywords. DSA indexes your website to determine which searches to show ads for. If a search is relevant to the content on your website, Google will automatically create an ad to enter into the auction. Your ads' headlines and landing pages are generated based on the products and services you offer, and what people are searching for. These highly targeted ads also complement other AdWords campaigns by delivering value for relevant searches that aren't covered by existing keywords." Read More

MyRounding Sees Explosive Growth with Inbound Marketing
Two months after launching two new offers and increasing promotion through email and social media, MyRounding saw a 4.9% visitor-to-lead conversion rate. They have hit their initial lead generation goal and have nearly tripled their traffic. MyRounding's growth continues as they publish and promote valuable industry articles, whitepapers and resources that help healthcare providers improve patient satisfaction. Read How They Did It
Helpful Tips to Grow Your Inbound Marketing
5 Inbound Marketing KPIs You Need for Success
When measuring the results of your inbound marketing, there are many data points to consider. With each component of a campaign containing multiple metrics, it's important to narrow down the data analysis to those which provide the greatest insight and actionable next steps. To save time, this blog will outline 5 KPI's that every inbound marketer should report on to ensure success. Read More
How Storytelling Can Improve Your Content Marketing Strategy [According to the Fresh Prince of Bel-Air]
"West Philadelphia, born and raised." The majority of people can recite the next line without thinking twice about it. That line comes the Fresh Prince of Bel-Air theme song, a popular 90s sitcom that captured the attention of viewers across the globe. But how did it do that? By telling a good story. Throughout this blog post, we'll look at what the producers of the Fresh Prince did to keep viewers coming back for more, and how you can apply those storytelling principles to your brand and improve your content marketing strategy. Read More
The Quick-Start Marketing Reporting Guide
It's not a secret, to truly succeed in today's marketing world, you need to be able to track and report on the results from your efforts. But where do you begin? How do you consolidate your findings and present them effectively to your team or client? We've got you covered. Read More

How to Build a Decision Making Model for Your Marketing Strategy
Whether you're buying groceries for your family or a multi-million dollar piece of equipment for your organization, there's a process and model around that decision. Let's create an example and walk through some of the steps associated with the decision making process, create an example to follow along and pull away some tips for your marketing team's process. Read More

How to Prove Inbound Marketing ROI to Your Boss
If you've been using marketing analytics software like HubSpot, Marketo, Tableau, or otherwise, you probably already have all or almost all the information that your boss wants at your fingertips. So what is that information? It's the key metrics that correspond to your activities in each stage of the Inbound Methodology: attract, convert, close, and delight. Read More
10 Inbound Marketing Tactics to Improve Your Brand's Image
Whether you have an app for budgeting or sell electrical engineering equipment, your content should be valuable and informational to help grow authority in your industry. Brands like Google, HubSpot, and MoZ have all built their brand images on being an authority brands in an online world by providing their website visitors with valuable content . Here are 10 inbound marketing tactics to build your brand image much like that of these well-known companies. Read More
The Latest Marketing Reports
Acquity Group Next Generation of Commerce Study
The 2015 Next Generation Commerce Study surveyed more than 2,000 U.S. consumers on their habits and preferences surrounding digital engagement, content, shopping, and services in order to break down consumer expectations for brands in 2015 and beyond. The report provides an in-depth look into consumer behavior across several categories from purchase to delivery. Get the Study
The State of Mobile Advertising 2015 - Q2 Report
A new report from Opera Mediaworks, a mobile ad platform, looked at how mobile applications are used throughout the day and found that social media apps are most commonly used to start a person's day in the U.S., while entertainment apps are typically used last in a person's day. Plus, more interesting information after the click. Read the Full Study
What's New with HubSpot?
HubSpot Appoints Former VP of Marketing, Kip Bodnar, as CMO
HubSpot announced that Kipp Bodnar has been appointed Chief Marketing Officer, effective immediately. This role will continue to report to JD Sherman, HubSpot's President and Chief Operating Officer. Mr. Bodnar joined HubSpot in 2010, and has served as Vice President of Marketing for HubSpot for the past two years. Kip's work has been exceptional since joining the company and we know he's going to crush the goals going forward! Read the Story
A Complete List of 2015 Product & Feature Updates
Between new Workflow options, a new forms-embed code, cloning a campaign, and @ mentions in HubSpot CRM, it was a busy month. Here's a rundown of some of the updates from July that you'll love. Get the Updates
--
What other news have you read recently? Let us know in the comments!