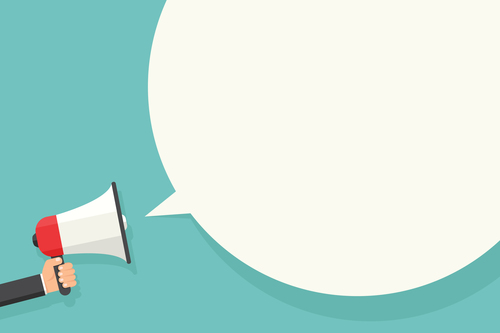 Welcome to our weekly edition of SmartBug Media's inbound marketing round up. In order to help you stay as up to date as possible on inbound marketing trends, HubSpot updates, and more, here are a few of our favorite news items:
New & Noteworthy
Pinterest Launches Visual Search Tool
Sometimes you spot something you really love on Pinterest, but you don't know how to find it in real life, or what it's even called. There's that perfect lamp hiding in a Pin of someone's living room, or maybe a random street style shot with the exact shoes you're looking for. Well, now we've got a new tool that lets you find all those things you don't have the words to describe. Read More
Facebook Launches Two New Tools to Improve Local Marketing
"With the launch of two new products for local businesses, [Facebook is] making it easier for businesses with multiple locations to create local ads for each store and also giving businesses more insight into the groups of people near their stores." Read More
Instagram Introduces the Instagram Partner Program
The Instagram Partner Program makes it "easier for advertisers of any size to find the best-in-class technology partners they need to get great results on [the Instagram] platform." Read More
Facebook Introduces the Notify App
Notify is "a new app from Facebook that delivers timely notifications about the things that matter to you, from the sources you love, all in one place." Read More
Google Launches New About Me Page
Google About Me is a new online tool that "allows you to change what information other users of Google services can see about you, including personal info like your birth date or phone number, for example." Read More
Helpful Ways to Grow Your Inbound Marketing
6 Tips For a Better Website Redesign Process
Redesigning your website can be daunting. But as the "virtual storefront" to your business, it is absolutely vital that your website stay fresh and relevant to your target market. Read More
The Best Tips You'll Ever Hear For Inbound Marketing
Last year, the Radicati group conducted a study that found that an average business email user sends and receives over 120 emails a day, a number they predict will only grow over the next few years. With all of those emails going back and forth, how can you make the best of your email marketing investment? Read More
3 Lessons From Hubspot's SaaS Marketing Approach
In taking the Marcus Lemonis approach, we listed 3 lessons you can take from HubSpot's marketing approach that will help your marketing organization be more successful. Read More
Movie Soundtracks to Play While Working
If you're like me, trying to get work done in complete silence can be quite the challenge. I am a huge movie buff, so naturally I turn to soundtracks to help me focus when I need to buckle down and get work done. Below are just 10 of the many soundtracks I'd recommend. Read More
Mastering the Art of Website Redesigns [EBOOK]
Committing to redesigning your website can be an overwhelming task. From planning, to budget, to design, to launch there seem to be an insurmountable amount of tasks that take place at any given time. On top of that, you have to manage this project within your already hectic schedule. So what do you do? Read More
The Latest Marketing Reports
B2B Video Content Marketing Trends Survey
Web Video Marketing Council, Flimp Media and ReelSEO surveyed 350 B2B marketing, agency and management professionals on their use of digital video content production and marketing. Read More
Are Hashtags Overrated And Overused?
Some people use way too many hashtags in their social media posts. Some brands use none at all. Many businesses are not sure how hashtags can help. Can hashtags help at all? "For this study we wanted to look at how many brands use hashtags in their posts, how many hashtags they use per post and what the engagement rate is depending on number of hashtags used." Read More
Pinterest Ad Spend Up 7.7 Times Since January
Stats compiled by marketing data company 4C Insights show ad spending on Pinterest has grown 7.7 times since January 2015, as brands shifted their ad budgets from channels such as display and search to Pinterest ads. Read More
What's New in Hubspot
Hubspot Named #1 on the Boston Globe's 2015 Top Places to Work List
HubSpot co-founders Brian Halligan and Dharmesh Shah met in Boston and when they decided to start HubSpot together, there was never a doubt that HubSpot would always call the city "home." In the nine years since HubSpot began, Boston has been a huge part of the company's success story and we wouldn't have it any other way. Simply put, HubSpot loves Boston. Read More
--
What other news have you read recently? Let us know in the comments!