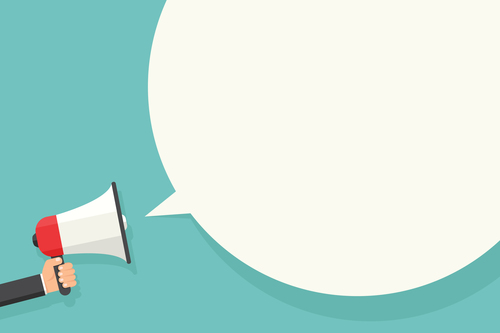 Welcome to our weekly edition of SmartBug Media's inbound marketing round up. In order to help you stay as up to date as possible on inbound marketing trends, HubSpot updates, and more, here are a few of our favorite news items:
New & Noteworthy
Facebook Tests New Mobile Selling Experiences With Canvas
"After clicking on an ad, people will see a fast-loading, full-screen experience where they can browse through a variety of products, before going to the retailer's website to purchase." Read More
LinkedIn Debuts New LinkedIn Groups Experience and iOS App
The rebuilt LinkedIn Groups and new LinkedIn Groups iOS app are "designed to make it easier for you to find and engage in high-quality conversations, whenever you want to, from wherever you want." Read More
Twitter Rolls Out New Conversion Lift Reports for Ad Campaigns
Twitter's new conversion lift report is "a custom data-driven report designed to help you better understand the impact your Twitter Ads campaigns are driving toward your bottom line." Read More
Facebook Tests Notify, a Stand-alone Mobile News App
"With Notify, [you] can select the news organizations you want to receive updates from, subscribe to these channels, or 'stations' as they are currently referred to, and then receive notifications whenever the publication updates with a news story." Read More
Helpful Ways to Grow Your Inbound Marketing
What Successful Marketers Know About Word Choice
Full disclosure: when I sat down for Beth Dunn, HubSpot's Product Editor-in-Chief's session at this year's inbound conference, I was expecting to be wow-ed - or at least moderately enchanted. I'd seen her speak at INBOUND for the past two years, and each session was unexpectedly awesome. Read More
The Ultimate List of Apps for Digital Marketing Freelancers
What do you have in your marketing tool belt? Each client's goals will be slightly different. You need to use the right app for the right job. We put together a list of 30 of my must-have apps that can help you propel a client's digital marketing success. Read More
All LinkedIn Groups Go Private: 3 Things You Need to Know
On Thursday, October 14th, 2015, LinkedIn is making substantial changes to how it's customer base interacts and uses the "Groups" feature. In an effort to reduce the spam and promotion littering its ways through many groups these days, you'll see changes on the desktop and on the mobile side that will benefit its members and help to increase networking and on-point conversations. Read More
5 Lead Gen Mistakes to Avoid Now
When it comes to lead generation, mistakes can be costly. They can hinder results and slow progress for any marketing team and, in turn, limit the success of a sales-driven company if the marketing department can't produce enough qualified leads for the sales department to close. Read More
5 Easy Developer Fixes to Boost SEO
The web has (and will) continue to be a constant source of revenue for business and organizations. An effective SEO presence will keep your business atop the rankings, but there may be underlying things happening on your website that could be hindering your organization. Read More
The Latest Marketing Reports
B2C Content Marketing 2016: Benchmarks, Budgets, and Trends – North America
The annual content marketing survey conducted by Content Marketing Institute and MarketingProfs on behalf of TrackMaven reveals that B2C marketers are allocating more of their total marketing budget to content marketing and getting better results from popular social platforms. Read More
State of Influencer Engagement 2015
Augure surveyed 600 communications and marketing professionals from 32 countries and 30 different fields on their challenges and best practices for rolling out influencer programs. The report examines the effectiveness of influencer campaigns; the most used channels, content and interaction strategies; and the best practices for approaching influencer programs. Read More
What's New in Hubspot
State of Inbound 2015 Reveals Businesses Prefer Inbound Marketing to Outbound 3-to-1
Today HubSpot published its annual State of Inbound report. Available for free online, the 2015 report features in-depth analysis of global industry trends based on data from thousands of the world's foremost marketers and salespeople. The annual report also monitors yearly progress and the emergence of new patterns and themes within marketing and sales. Read More
Hubspot Names Frank Auger As CIO; Michael Redbord Promoted to VP of Services & Support
HubSpot is proud to announce the promotions of two of its best and brightest leaders to take on new roles in the company. Read More
--
What other news have you read recently? Let us know by tweeting at us at @smartbugmedia.