By Carly Ries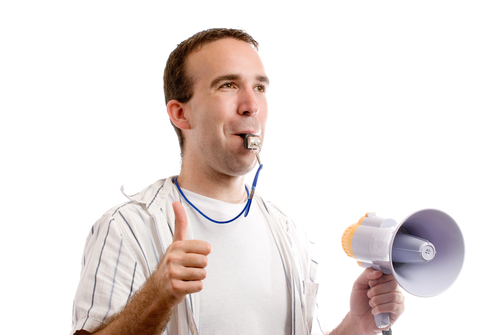 "Content is king." – Bill Gates
We agree with Bill Gates. Generating content through a business blog is one of the best things you can do for your company. By writing about educational and informative content, not only does it establish your company and its employees as the experts in the field, it also allows you to connect with your customers and assists in improving your search engine rankings. The question is, how do you get started?
Below is the best advice we've ever heard when it comes to starting and maintaining a business blog. We hope you find it helpful.
BEFORE YOU BEGIN WRITING
1. Develop an Editorial Calendar
Assuming you already have a platform (such as HubSpot or Wordpress) to build your blog, one of the first things you should do is develop a blog editorial calendar. An editorial calendar is basically a to-do list. It hold you accountable to dates and helps you structure the content you're writing.
2. Optimize Your Blog Titles for Search
When developing the posts for your content, you should do keyword research, using a keyword research tool, such as HubSpot, to see which words you are most likely to rank for in search engines. Once you have a list of these keywords, include them in the blog titles you place in your editorial calendar to help improve your search rankings.
On the topic of titles, be sure to make your title captivating and enticing. It is the first impression of your blog post, so make it a good one.
3. Keep Length and Frequency in Mind
Remember, blogs aren't essays or novels. The length should be however long it takes for you to get your point across, which can typically be done by writing between 400 and 800 words. By keeping the length shorter, you are also able to post more frequently which helps with search engine optimization. Aim to publish blog posts at least twice per week.
WRITING THE POST
1. Write for Your Personas
This is something that seems simple but that a lot of people struggle with. You must remember that you are writing for your audience, not yourself. Just because you prefer chocolate over vanilla, doesn't mean they do. Speak to their wants and their needs. Speak in the tone that they speak in. Is it conversational? Professional? The more you know about your audience, the more successful your blog will be. Do your research.
2. Have A Captivating Opening
Did you know that on average, users have time to read at most 28% of the words during an average site visits; 20% is more likely though. By creating a captivating introduction to your post, the odds of a reader finishing the post go up significantly.
3. Make the Content Educational and Informative
Your blog should not be a place to promote your company. You have the rest of your website for that. It should be a place to establish credibility and build authority within your industry. Your blog content should revolve around your buyer persona's pain points, questions, interests, etc. By providing them with the answers they are looking for, it will make them more likely to trust you, which in turn, will make them more likely to buy.
4. Add More to Your Blog than Just Copy
In addition to the content, your blog posts should have an engaging format with at least one picture, bold lettering throughout the post, italics, bullet points, you name it. Just don't stick to the standard paragraph after paragraph. Create a post that allows your reader to breeze through the content easily and understand what they are getting from the start.
5. Optimize the Post for SEO
Once your blog is written, be sure to optimize it for SEO by following the guidelines below:
Make sure your image has an alt tag

Include internal links within the post to other pages of your site

Use H3 tags

Include a keyword, that will rank well in search, in your title and URL

Create a meta description with the same keyword included
By doing this, you increase your odds of being found in search engines.
6. Include a CTA
Include a call to action (CTA) in your blog post that will lead the visitor to an offer on your site where you can obtain additional information from them. This will help you turn people from visitors into leads which will get them into the sales and marketing funnel.
THE BLOG POST IS FINISHED...NOW WHAT?
1. Promote post
The blog is live, it's on your site, so now what do you do? Just wait and hope somebody stumbles upon it? No! You have to promote it. The best way to promote your blog content is via social media. Discover where your audience is on the web, and promote it there.
2. Respond to Comments
Your job doesn't necessarily stop once the promotion is done. If somebody posts a comment on your blog, be sure to respond to it, even if the comment is negative. This will help facilitate a conversation between you and your audience and it will assist in building your online reputation and credibility.
3. Analyze Your Performance
After a given amount of time (aim for at least monthly), look at your blog analytics and analyze which posts are performing better than others. From there, you can plan future content off of those that are performing the best and increase visits, leads, and customers in the future.
There you have it, the best business blog coaching advice we've ever heard. We hope you find it useful. What other pointers would you add to this list? Let us know by tweeting us at @smartbugmedia.