By Andrew Macey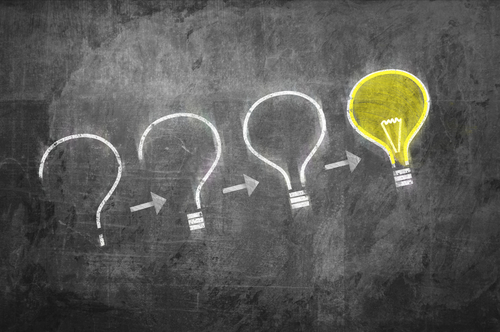 The HubSpot COS is the perfect platform for your next website redesign. Its design capabilities as well as integration with all inbound marketing efforts make it the uncontested best choice for the job. There are, however, certain tips and tricks to consider when redesigning on the COS. Throughout any redesign, it is important to build for scale. The way you want your website today might be slightly different from how you will want it in a year from now, so employing a platform that can adjust and grow as your company and goals do, is important. In this blog, we will outline 5 COS tips and tricks that can boost the value of any COS redesign.
1. Align with Personas
As you've probably heard many times, aligning content on your site with your buyer personas is very important. By doing so, you can be confident that your pages are speaking clearly to your target audience and providing great value. When redesigning your site, be sure to upload your personas into HubSpot's Persona tool and make these identifiers available on contact forms. Doing this during the redesign process will help to map out which pages and offers should connect to certain personas, and allow you to measure these results in the future.
2. Take Advantage of Smart Content
One common issue many redesigns uncover is the prioritization of website space and layout. Often, we are faced with having too much content or too many CTAs on a page, which gives it a cluttered look. HubSpot's COS allows for smart content and smart CTA's, which can automatically show a particular text box or call-to-action based on a unique visitor. This can be used for known contacts, such as certain personas and members of a particular list, as well as anonymous visitors based on location or mobile device. Using smart content on your website not only helps to consolidate valuable website space but also provides a great user experience.
3. Set Up Blog Authors
With most website redesigns comes new momentum for content creation, especially in the blog. With the hopes of increasing traffic volume and keyword rankings, a re-vamped blogging calendar gets put into place. While doing so, it is a great idea to setup a list of blog authors in the COS blog. With each author, you can display an image, a bio, as well as link to their specific social media accounts. The blog authors can really provide additional voice and familiarity on the new site, and should be setup ahead of time to be ready for new blogs to be published.
4. Optimize for Mobile
One great feature of the COS is mobile responsiveness. Knowing that your website will render properly regardless of the device is much needed peace of mind. During the design process, however, we can preview the pages and layouts on various devices and orientations to make sure the images and text boxes flow well. Although the COS is setup great for mobile, it is important to double-check custom designed pages and image-heavy blogs to be sure everything looks the way you want it to. To see these previewed pages, simply select the different devices on the page editing screen. This will show you a variety of options with which to preview your new page.
5. Save Time with Global Groups
When designing templates on the COS, it is common to reuse modules frequently across pages, and furthermore, many of these modules are commonly placed together. To increase efficiency, you can group modules together in the design center and save them as a group. This will give you the ability to place a group onto a page, such as in the sidebar or footer, and be confident that these are uniform across all pages.
Redesigning your website is a significant investment of both time and money. Utilizing tips and tricks that can save time and increase the value of your website can certainly help to maximize the ROI of the new website and all the effort included in the planning stages. What other tips have you found when redesigning your website?