By Carly Ries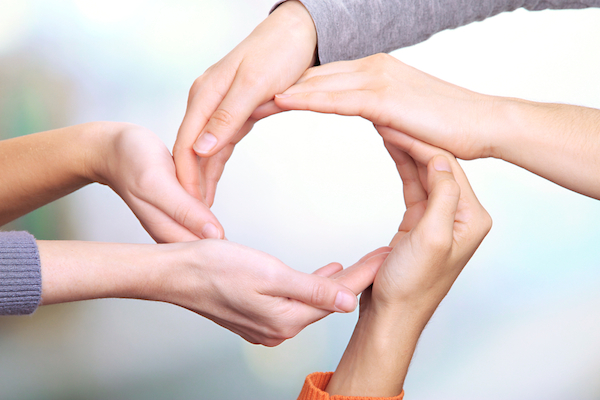 Have you ever written dozens of blog posts around a certain topic, and then think, "now what?" If your posts are getting views and attention, don't stop the momentum once they've all been posted. Instead, repurpose the content into a lead generating eBook. Here's a look at why you should repurpose this content and how.
Why You Should Repurpose Blog Content into an eBook
Typically, when you write a blog post, It is out there for the whole world to see. Blogs can help build your authority within your industry as well as increase your search ranks if you include targeted keywords (as you should). Blogs can serve many purposes, but the one thing they do not do is generate leads on the spot.
By creating an eBook where all of your blogs can be compiled into one place, you have the ability to gate it by putting it behind a form in order to generate leads. This way, not only can you continue to promote the content after the initial hype has died down, but you can obtain valuable information from the visitor in exchange for giving them the ebook.
How to Repurpose Your Blog Content and Generate Leads
1. Choose the blog posts you want to repurpose
When choosing which blog posts to turn into an eBook, choose a handful of posts that revolve around the same topic. It's important to know your audience's pain points at the time and to chose blog posts that revolve around those points. Your audience will want a focused and condensed eBook, not a bunch of random blog posts thrown together.
2. Take apart and rebuild the blog posts
Once you decide which blog posts to use, don't just copy and paste them into a PDF, put a cover on it, and call it a day. You'll want to take a close look at each post and create an outline for a natural flow of an eBook. It should be structured just like any other eBook with an intro, body and conclusion. This means you will have to break the blog posts apart, play with wording, sentence structure, and maybe even mix posts in order to get them into an offer that flows and makes sense for your reader.
3. Develop a cover and format the eBook
Once the copy is complete, it's time to lay it out and include engaging images throughout the eBook. Also, play around with bold letters and italics throughout the document to help keep the reader's attention. You know the phrase "never judge a book by its cover?" Well, the fact is, most people do. Design a cover that engages the reader. They are exposed to constant content. Make sure you stand out from the crowd. If you do not know how to create a cover, hire a designer.
4. Create the conversion path
Now that the content is all set and ready to go, it's time to create the conversion path. Included in the conversion path is a landing page, thank you page, CTA, and follow up email. Remember to do the following when creating an effective conversion path:
Ensure the CTA and Landing Page headline match
Remove navigation and include an image on the landing page with a form

Be brief, include bullet points, and explain the benefits of your offer on the landing page

Make sure your thank you page includes the offer and a secondary offer or form
Send a follow up email that makes it easy for the lead to retrieve the content and that also includes another offer to encourage reconversion.
5. Promote
When the timing is right (you don't want the launch to interfere with another offer of yours), it's time to promote the landing page. Ways to do this can include:
Email promotions
Social media

CTAs at the bottom of blog posts
So there you have it. Repurposing your blogs into an eBook will help you gain leads you wouldn't have otherwise as well as allows the blog posts to live on. Good luck!