By Matt Farber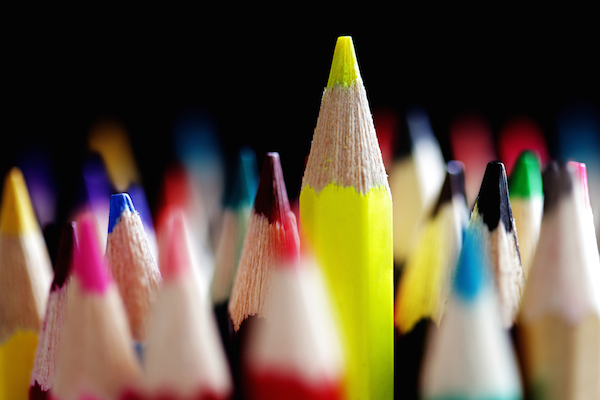 It's likely that you've heard the term inbound marketing, done some research and realize the value of it, and think implementing an inbound strategy for your company would be wise. The problem - your boss and other stakeholders may not be sold on the concept and are afraid to invest dollars into a campaign or more than one campaign. What's the best way to sell your boss on inbound?
First, it is important to know what inbound marketing is and why it works. If you can teach it, then you know it. Having a deep understanding is important for laying the ground work in selling your boss on the methodology. Once you have that down, you need to support your blief with proof.

Start by Leveraging These 5 Inbound Marketing Statistics to Get Your Boss' Buy-in:
Statistic #1: "Blog frequency impacts customer acquisition. 92% of companies who blogged multiple times a day acquired a customer through their blog." - HubSpot State of Inbound Marketing


Statistic #2: Social media has a 100% higher lead-to-close rate than outbound marketing. (State of Inbound Marketing, 2012)


Statistic #3: Companies with 30 or more landing pages generate 7x more leads than those with fewer than 10. (HubSpot)


Statistic #4: Those with over 40 landing pages got 12 times more leads than those with only 1 to 5 landing pages. (HubSpot)


Statistic #5: Companies that automate lead management see a 10% or greater increase in revenue in 6-9 months. (Source: Gartner Research)
Our friends over at HubSpot have a long list of marketing stats that could provide value for you boss, but the above should give you a head start.
Why These Stats Matter:
Blogging helps drive traffic and close customers: Most people know that more content equals more traffic. What they don't always consider is how that traffic actually helps the business. 92% - Yes, nine out of ten companies who blogged multiple times day acquired a customer. Most likely your boss cares most about how marketing can help drive the bottom line. If blogging can help you acquire more customers than you're getting now, why would anyone shy away from it?


Social media closes leads better than traditional efforts: Your boss might push back on social media. Some believe it is a faddish technology used by the kids. But, we know better. Not only can social media help establish your brands to new audiences, but it also has a higher close rate than any other traditional marketing effort. So, tell your boss to stop funneling money into fliers and mailers and start promoting content and making connections on LinkedIn.


Content offers with landing pages drive leads and customers: One part of inbound marketing (and arguably the most important part) is developing landing pages that drive leads. If your boss is arguing about why you need to create ebooks, webinars, or any other content offer, show him this stat. Without content offers, you can't have landing pages. Without landing pages you can't obtain more leads thus, no new customers. New customers is the main goal for almost every business, so make sure to ensure your boss your goal is to drive that number higher.


Easily organized, and automated lead managment is critical to success: The number one problem for most marketers today is figuring out how to detail which leads came from what channel. This includes traditional efforts and inbound efforts. By investing in an all-in-one tool like HubSpot, you can improve your revenue by 10% or more! This will also improve the morale of the sales team and improve alignment between marketing and sales goals.
There are multiple key performance indicators (KPIs) you should consider when trying to sell your boss on inbound, and here's a list of seven that can help build your argument. Inbound marketing allows you to measure the success of marketing efforts. Rather than spending budget on print ads where we can't measure the success, why not spend dollars on something you can pick apart the performance of and see where the money is actually going?
What kind of objections do you get when talking to stakeholders about inbound? Is there a common theme in how they object?