By Ryan Malone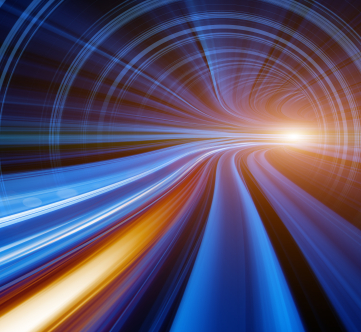 Inbound marketing is no longer a playing second fiddle to outbound marketing. Information like blogs, videos, and eBooks are just a few keystrokes away for the estimated 2.4 billion Internet users worldwide – but have to be provided it in the format savvy searchers are looking for - FAST. In order to reach a prospect that is traveling at warp speed, here are a few tools to make inbound marketing successful.
Mobile
The "wait and see" time for mobile information sharing is over. As the hardware technology continues to evolve, more and more content is being viewed and shared via mobile phones and tablets. According to the Centers for Disease Control as of 2010, the national average of homes that are all wireless with no landline is 28%. And although not all purchasing is taking place (yet) on mobile devices, the exploratory and in-depth research is. Ensure that your website is optimized for mobile viewing or create a mobile version. You can't wait any longer. Is your website mobile-friendly
Podcasts
A podcast is a program offered repeatedly in episode format via RSS feed (see below). They can be audio recordings, videos, documents, or combination of all three. Using the AAC file format, audio podcasts can also include a slideshow. Podcasts are a great way to offer a an audio version of your blog, multi-part lecture series, training classes or product launches for your customers or prospects to view on their schedules. Have you created a podcast yet?
Online Events/Webinars
Today's busy professionals have very limited time to participate in events as they did in the past. The savvy marketer knows to create shorter, online versions of what would have been an all-day or multi-day event not 5 years ago. Webinars are now being used for everything from product promotion to training, online discussions to focus groups. Use tools like Slide Share, Twitter and Go To Meeting to distribute information and facilitate discussion during and about the webinar. Are you still counting on in person events and training or have you moved over to webinars?
RSS Feeds
All of your web content should be available via RSS. RSS (Rich Site Summary or Really Simple Syndication) is a really easy way for your prospects, customers, followers and fans to keep up to date on your blog entries, news headlines, audio and video posts, on their time schedule. Whether they want to see your new content immediately, daily or weekly, RSS Feeds get your information to them when they want it via RSS feeds like Feedly and Newsblur. Both have free and paid components. (If you are already using Google Reader, heads up! They are closing it down on July 1, 2013.) RSS feeds benefit you by providing automatic syndication. They benefit your readers who want to subscribe to timely updates without having to regularly visit your site. You can also offer the option to sign up for RSS feeds via email – most sites give you the choice. Do you give your customers the option to subscribe to an RSS Feed
Social Networks
What used to be communication mediums of a younger generation have now become an integral part of inbound marketing. Companies that are successful in regularly posting to Facebook, LinkedIn and Twitter have seen measurable results from the time spent creating the layout and design of the "wall", posting about blog articles and white papers, participating in industry conversations and building loyalty and customer service. But be warned – social media is not a "build it and we're good" method. You must be involved with your audience by sharing and commenting regularly – on your posts and the posts and tweets of others. Technology is advancing too quickly for you to be able to say "I'm not on Twitter, it's a waste of time." Make time
Press Releases
One marketing tool that has survived and evolved is Press Releases. With its ability to quickly and concisely present information and contacts to its established distribution outlets, a press release is a respected way to get your new product launch, new hire coup or eBook publication out to the masses. Use services like PR Newswire to distribute your releases and make sure you have links with tracking code built into it. You'll be surprised how far and wide your information will go. Is a regular press release on your schedule? It should be.
Ensure that your company is keeping up with the latest technology and reaching customers and prospects at their speed. Need help with creating content or monitoring social media? Contact SmartBug Media – we can help. We understand inbound marketing and how to connect at warp speed.
How are you connecting with your prospects and customers? What is showing the best results? What needs some work?