By Dolly Howard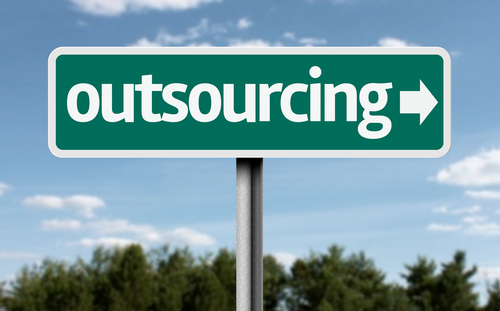 Are you experiencing signs that it is time to outsource your marketing? Is your revenue growth stagnant? Is your marketing staff overworked or consistently running behind? If you answered yes to all of these questions, there are many inbound marketing agencies who can help you properly strategize an integrated marketing plan and deliver the results you're hoping for. However, it is encouraged to be mindful of which agency you pick to work with, as you want to ensure your experience is a positive one.
Once you narrow down the list to a few potential options, be sure to look out for these signs that may indicate the inbound agency can't handle your project:
Lack of communication - A timely response by your agency is not only professionally polite, it is 100% required. You should never feel ignored or as if you're bothering them with questions. The agency should be thought of as an extension of your team and open communication is crucial for the success of your collaborative relationship.
Limited analytics and reporting - It's never a good sign if an agency can't provide you with standard analytics like average visit-to-lead or lead-to-customer conversion rates on a landing page and/or site pages. It is even a worse sign if they can't provide you with previous client reporting, which means they probably aren't measuring in the first place.
Important note: Data should drive an agencies decision-making process for your marketing strategy. For example, an agency can measure your landing page performance by looking at click-through rate (CTR) percentages. If one or two pages have a significantly higher CTA rate, there is something to be said here. A consultant would most likely ask why are these pages converting higher: page layout, value proposition, or CTA language? Whatever the reason is, it could now be incorporated on other pages to increase overall conversion rates.
Lack of client testimonials - A solid inbound marketing agency will be able to provide success stories. This ties into the above about the importance of analytics and reporting. Client testimonials not only provide proof of happy clients, but also it validates that the inbound agency can perform and deliver results.
Poor project management - At all times, you should know exactly what project deliverables are in-progress, completed, and what's on the agenda for next month. There are many different types of project management software programs, some more complicated than others. And, on top of that, agencies have their own project management style. Be sure to ask what their process is, and make sure it's clear. Here are a few red flags:
-No project management software
-No calendar of monthly initiatives (showing status of projects)
-No repeating weekly/bi-weekly/monthly calls scheduled
-No follow-up emails
Walk the talk - Do a little homework about the inbound marketing agency itself. If an agency does a great job marketing themselves, they will do the same for you. Check out their blog and social channels to see if it is updated regularly. Also, be sure to ask about their personal challenges and successes, and how they have applied those lessons to their clients' marketing.
Interns - This is a touchy subject. For larger agencies, it is encouraged to bring on interns to pass off legwork of your project like research, social media, and copywriting. However, this is how mistakes can be made. Ultimately, you want to pick an agency who has experienced consultants with past (real-world) marketing experience who can guide you, and personally work on your project.
There are many factors to consider when choosing an inbound marketing agency. Be mindful of the signs listed above before you sign the contract. Alternatively, if you are currently working with an inbound agency and experiencing any of these warning signs, it may be time for you to start looking elsewhere.

Have you experienced any other signs that an inbound marketing agency can't handle your project?